General
September 20, 2019
2,000 reasons to be hopeful about the next generation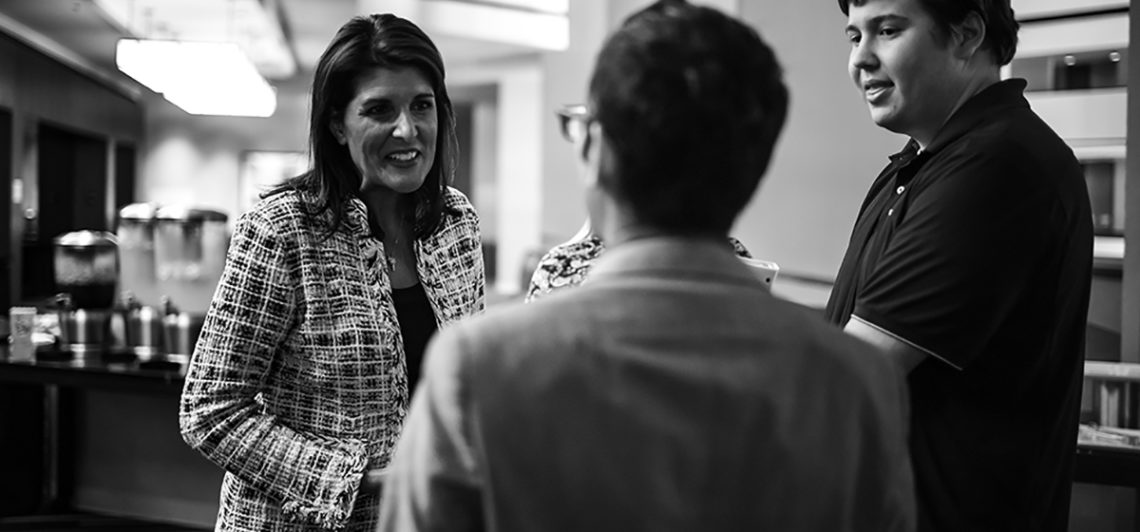 If you listen to or read the mainstream news, you would think there are a lot of reasons to be discouraged about the next generation of Americans.
A recent NBC News/Wall Street Journal poll reported that belief in patriotism, God and family is in a free fall among Millennials and Gen Zers. And a Gallup poll shows support for socialism on the rise with younger voters.
But this past weekend, I found a reason to be hopeful.
Actually, I found almost 2,000 reasons. Last Sunday, I joined Congressman Dan Crenshaw in participating in the inaugural Youth Summit in Houston, Texas, where almost 2,000 high school and college students joined us to find how they can become more involved in politics, government, and public service.
The response from students was amazing. From The Texan:
Fourteen-year-old Hailey told The Texan that she came to the summit because she is concerned about policies that might infringe on 1st and 2nd Amendment rights.

Hailey already knew a lot about the Bill of Rights, but said, "I learned more about the background of some of the [socialist] policies, and about the Democratic Socialism that they're trying to force on us."
It was truly inspiring.
I have great faith in the next generation of conservatives and all of us have a responsibility to ensure their success. These young people are ready to use the power of their voices. When they are educated with good facts, they will make the right decisions. Unfortunately, many of them face intimidating environments on their campuses. That's why showing them our support, through events like the Houston Youth Summit, is one of the most important things we can do.
We face big challenges at home and around the world. It is easy to focus on the scandals and the partisan rancor; it is easy to lose sight of the good and the right with the constant barrage of politicians and pundits telling us what is wrong.
That's why I try to remind myself every single day: Even on our worst day, we are blessed to be Americans. We are blessed to live in a country where close to 2,000 high school and college students drove hours to participate in an event that celebrated freedom, capitalism, and patriotism. We are blessed to live in a country where hope and perseverance prevail.
These young Americans are a large part of the reason why I started Stand For America and why we are getting ready to launch a student program.
The next generation of conservatives is counting on us. I hope you will all join us in empowering them.