General
December 29, 2021
2021: Thank You 🙏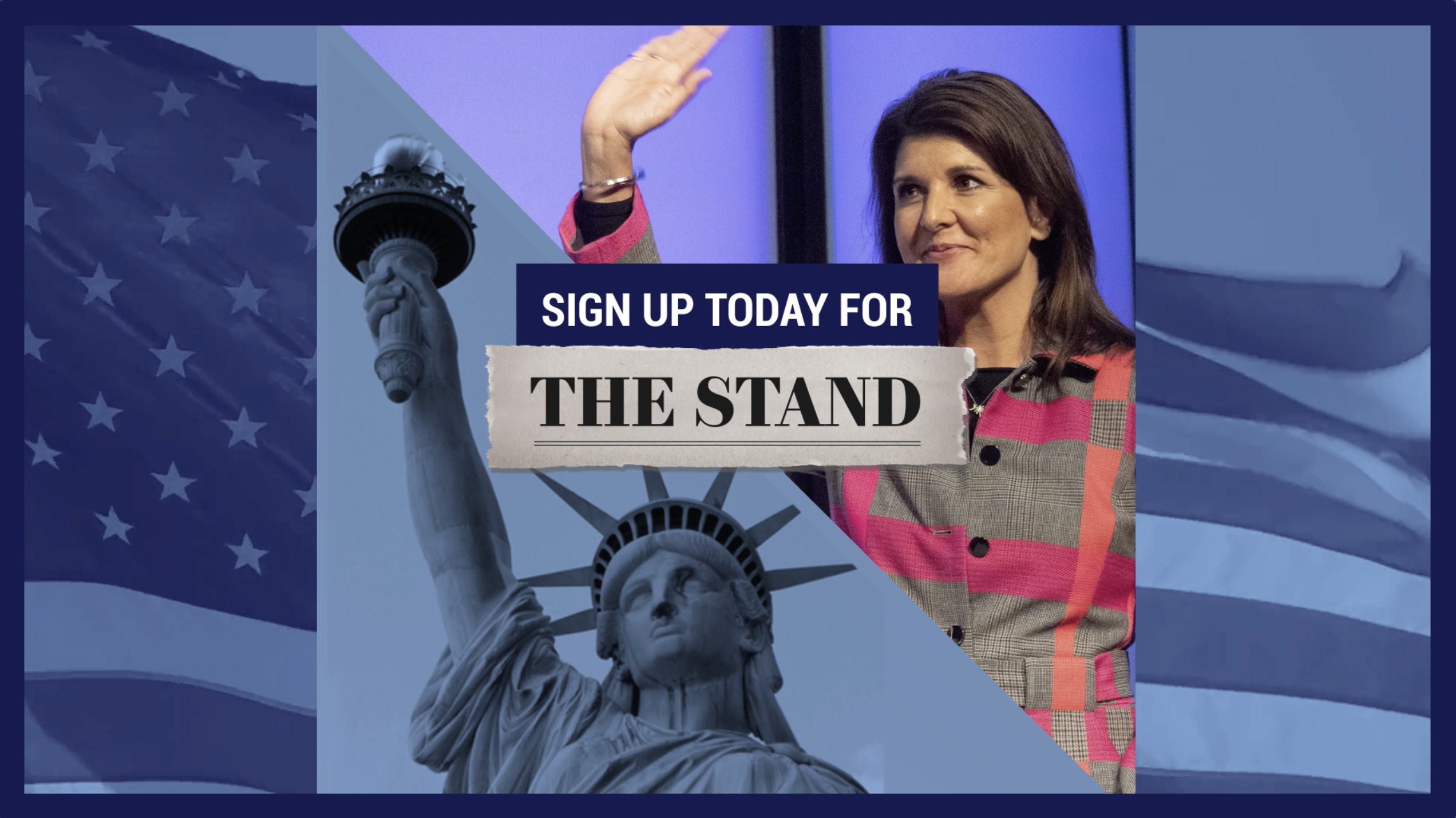 As Nikki Haley said yesterday, we're so grateful for all of our Stand readers. And guess what? We love hearing from you. That's why we chose to wrap up 2021 by highlighting your voices. Here are a few of our favorite poll results we received from you over the past year:
What are the top three things that make you happy?
"Going to church to worship God (in a free country), crocheting stuffed animals for my craft business (capitalism), meeting with a group of patriotic freedom fighters (the America way!)." ⛪ 🐶 🇺🇲 – Leanne
"A good night's sleep, a full belly, and a day at the range!" 😴 🍽️ 💪 – Randall
Which U.S. city has the best food?
"Wherever Mom cooks it." 😋 – Sharon
What is your favorite motivational quote?
"My favorite quote comes from President Ronald Reagan: 'I know in my heart that man is good, that what is right will always eventually triumph, and there is purpose and worth in each and every life.'" 😀 – Lamont
"This too shall pass." – Debra
What is the reason you get up in the morning?
"The reason I get up in the morning is because Montana has the bluest skies you have ever seen and a great population of people who still hold honesty, fairness, caring, and patriotism for the best way to live." 🏞️ – Anonymous
"To see the Stand, obviously." 😚 – Michael
Everyone could use a daily dose of smiles, giggles, or "aaawwww" moments. And we know so many of you look forward to the "Pick-Me-Ups" we include in our newsletters each day. From cute puppies, to adorable babies, to sweet families, to hilarious memories—we love selecting the perfect stories to brighten your lives! Here are four of your favorites from 2021:
→ 👀 at this: Teen refurbished an American flag in his local park for an Eagle Scout project 🇺🇲 (Fox News)
→ ❤️ this: Watch this baby listen to an echo for the first time👂(Instagram)
→ Watch this: This runner is quacking us up 🦆💨 (Instagram)
→ Try this: This toddler has it all figured out—work smarter, not harder (Instagram)
Every Saturday, we include a story at the end of our newsletter for the sole purpose of bringing smiles to our readers' faces. Here are two of the top "What We're Smiling About" stories that made you grin this year:
What do you get a World War Two Air Force veteran for his 100th birthday? A chance to be back in the sky, of course! That's exactly what the nonprofit Dream Flights was able to do for Bob Cwiak in Arkansas. In celebration of his big day, Cwiak was flown in a WWII biplane—which brought back memories of when he bravely flew missions over Nazi-occupied Europe in 1945. We love it when we see Americans giving our veterans the honor they so richly deserve! 🇺🇲✈️
The age-old phrase—"Never stop believing in hope, because miracles happen every day"—has continued standing the test of time. Just look at co-workers Tia Wimbush and Susan Ellis, who donated kidneys to each other's husbands in March. After providing a year of emotional support for one another during their husbands' kidney failure diagnoses, these colleagues realized they might be able to help the other's husband once they discovered they had compatible blood types. Wimbush and Ellis saved each other's spouses' lives and are now spreading the word on the life-altering impact of living kidney donations. 💞🏥
We do our job better when we know what you're thinking. So we have one request: Keep the thoughts and feedback coming in 2022!
Happy New Year.