American Culture
June 13, 2022
America Can't Afford More Biden Failures 💳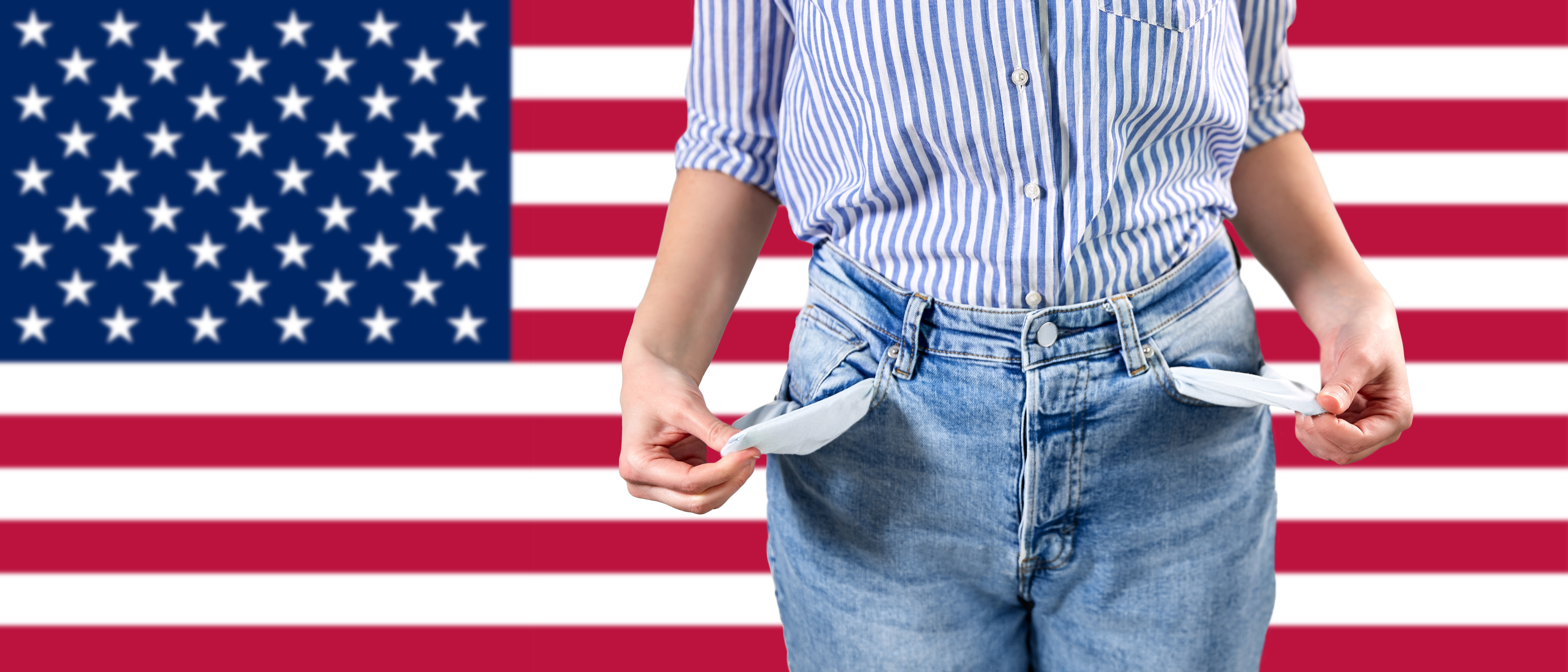 In December, President Biden told the country that we'd reached "the peak" of inflation. Six months later, he ushered in the highest inflation rate in 40 years—and you're paying the price.
Because of liberals' failed policies, Americans are feeling the pinch when filling their most basic needs. Costs of eggs and milk have skyrocketed. Inflation has helped gas reach $5 for the first time. In fact, families are paying $460 more each month for the same goods and services compared to last year. And even if you've earned a raise, it's more likely you've felt a pay cut—the jump in inflation meant Americans' earnings effectively dropped by 3% last month.
The American people can't afford any more of Biden's mistakes on the economy—literally.
→ Read more: Biden says 'Putin's tax on both food and gas' is to blame for record-high inflation (Fox Business)
→ Read more: Consumers switch to dollar stores as inflationary pressure worsens (Washington Examiner)
Price Hikes Ruin Summer Fun 🥵
June usually means the end of school, vacation, and barbecues. But because of Bidenflation, families are being forced to choose between summer fun and putting food on the table.
Thinking of summer travel? Liberals' trillion-dollar spending sprees have made your money worth less and made everything from hotel stays to airline tickets cost even more.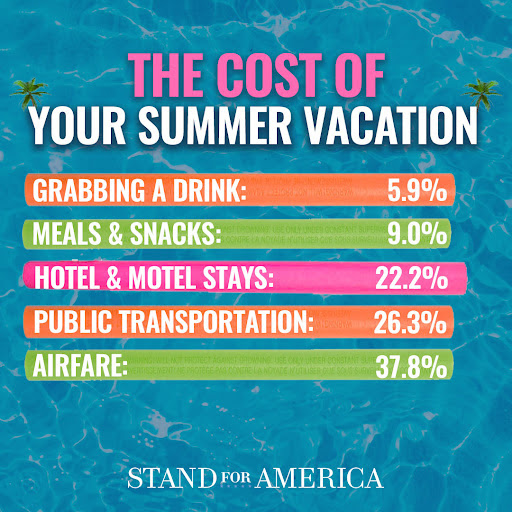 And even if families do stay close to home, the cost to enjoy a little summer fun has exploded—on everything from ice cream and swim suits to a new football to throw around the yard.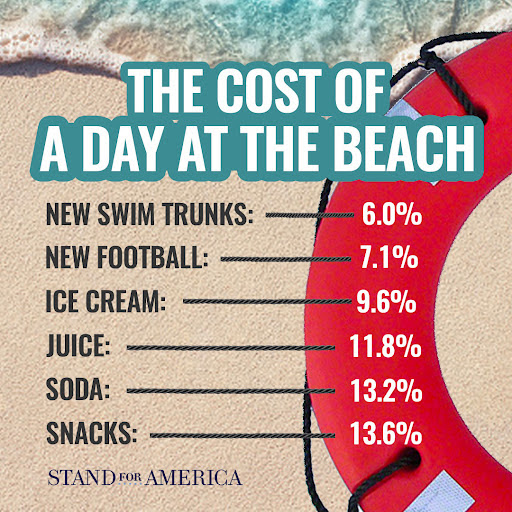 It's not just the necessities that are getting harder for families to afford—it's the ingredients that help create special moments to last kids a lifetime.
→ Read more: Biden picks politics over real-life concerns of Americans (Fox News)
→ Read more: Americans' savings shrank by $9K in past year with inflation, pandemic to blame: report (New York Post)