American Culture
May 4, 2022
America's Moment For Life 👶
Life is winning in America again.
In case you missed it: The Supreme Court has reportedly made a decision on its most consequential case in a generation. In it, the Court would uphold Mississippi's ban on most abortions after 15 weeks and overturn Roe v. Wade.
That's a big deal. It would give the authority to protect moms and babies back to the states nearly 50 years after it was wrongly taken away in Roe.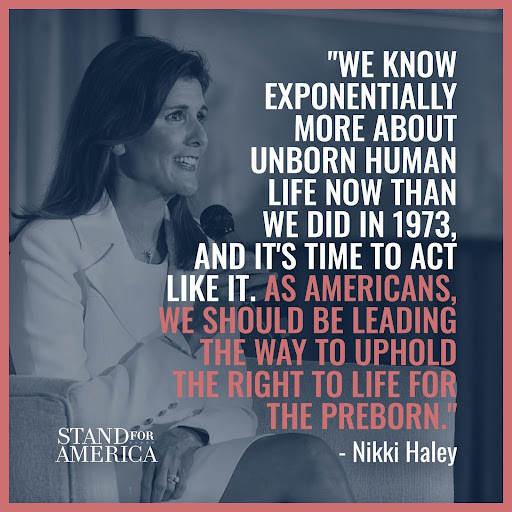 Predictably, liberals are furious. They've responded by calling for anything that would give power back to Washington, from packing the Supreme Court to ending the Senate filibuster. It's the latest proof that they really just want more control over our daily lives—including the lives of the unborn.
We can't let that happen.
As Nikki Haley said yesterday: "Millions of Americans have prayed for this day. It's a victory for the most basic right there is—the right to life. Now starts the movement to ensure the people and their elected representatives have the power to support every mother and protect every child across the country."
We should pray for the Supreme Court to follow through by giving this responsibility back to the people. And every American should demand that the men and women they've elected stand up for the life, dignity, and God-given rights of every mom and baby across the country.
→ Read more: Democrats mislead voters about what happens if Roe is overturned (Washington Examiner)
→ Read more: An egregious leak (National Review)