American Culture
September 21, 2021
Another Amnesty Gambit 😧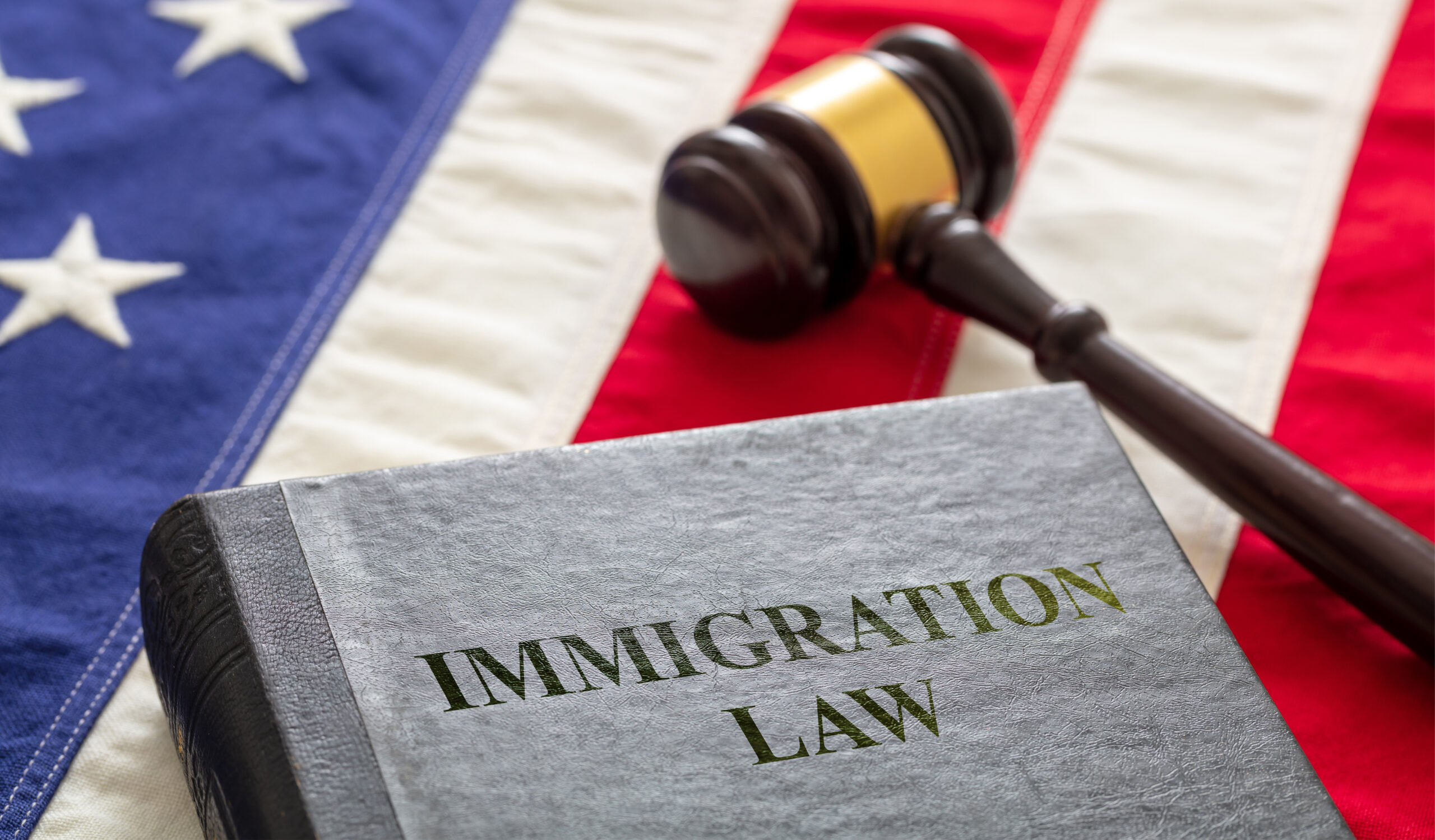 On Sunday, the Senate's top rule maker struck down the Democrats' plot to squeeze amnesty into their $3.5 trillion spending horror. But faster than you can say "border crisis," Senate Democrats formed a plan B to push their amnesty agenda.
Liberals' scheming to force amnesty while refusing to address the immigration disaster would be laughable if it weren't so harmful for America. Right now in Del Rio, Texas, agents are struggling to manage the nearly 13,000 migrants who rushed the border this weekend—as the surge exhausts the city's resources, and Del Rio's mayor begs for backup. 
Meanwhile, Republicans are taking action to secure the border. Rep. Kevin McCarthy (R-CA) called on President Joe Biden to send National Guard troops to Texas to help handle the emergency. As he says, "It is no coincidence this is happening as Democrats in Congress are moving to pass legislation that would grant immediate citizenship for up to 10 million illegal immigrants."
It's time for Democrats to wake up and do their jobs. 
→ Read more: Democratic Del Rio Mayor slams Biden, Harris over border crisis: 'Why aren't you here?' (Daily Wire)
→ Read more: Democrats blocked from including immigration reform in party-line spending bill (POLITICO)
Nikki Haley: Protect Life 👶
Did you know that liberal Europe protects unborn babies better than America does? This shocking fact flies in the face of the first right America promises to protect: the right to life.
As Nikki Haley points out in her latest op-ed with Marjorie Dannenfelser of the Susan B. Anthony List, most European countries limit abortion to 15 weeks or earlier, unlike most U.S. states. It doesn't have to stay this way. As soon as December, the Supreme Court will hear a case on whether or not to give states more freedom to restrict abortion after 15 weeks. For the sake of countless unborn lives, we hope they make the right—and just—choice.
As Nikki and Marjorie point out, "America should be leading the world in defending the unborn….The time has come to…uphold the right to life at America's heart."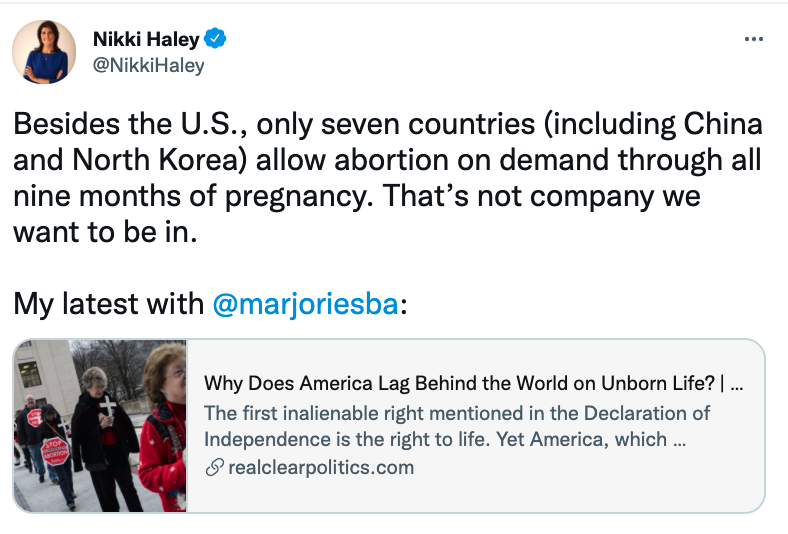 → Read more: Why does America lag behind the world on unborn life? (RealClear Politics)
→ Read more: Supreme Court to review landmark abortion case (Susan B. Anthony List)