Afghanistan
September 8, 2021
Biden Follows Trump's Lead 👀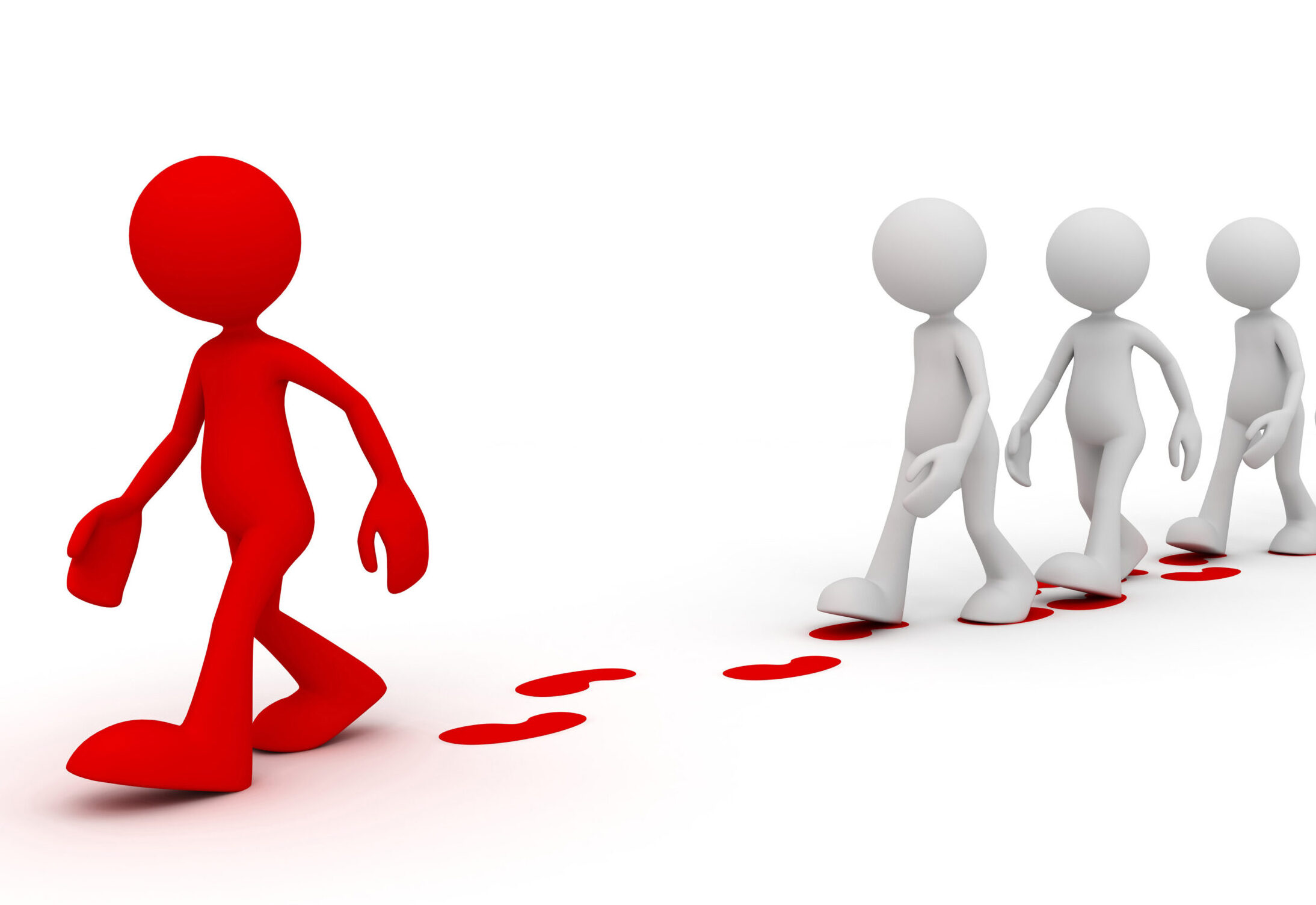 On the campaign trail, Joe Biden railed against Donald Trump's "Remain in Mexico" policy and promised to end it. Eight months later, he's backtracking and adopting it as his own.
What happened? The Biden administration's horrible immigration policies created an uncontrollable border surge. Now, Biden is reportedly considering "Remain in Mexico lite." It would…wait for it…do the same thing as Trump's policy—keep asylum seekers in Mexico while they await court hearings.
It doesn't matter how his team tries to spin it: Biden failed to protect our border. And he's reverting back to Trump's policy to remain in Mexico because he knows it would help undo some of the damage he caused.
→ Read more: Biden mulls 'lite' version of Trump's 'Remain in Mexico' policy (POLITICO)
→ Read more: Biden looking to reboot Trump's 'Remain in Mexico' policy: report (New York Post)
Negotiating With America's Most Wanted 🙀
Who is the Biden administration still negotiating with in Afghanistan? Yesterday, the Taliban announced a roster of its new rulers. Among them: a ruthless terrorist who's on the FBI's Most Wanted list.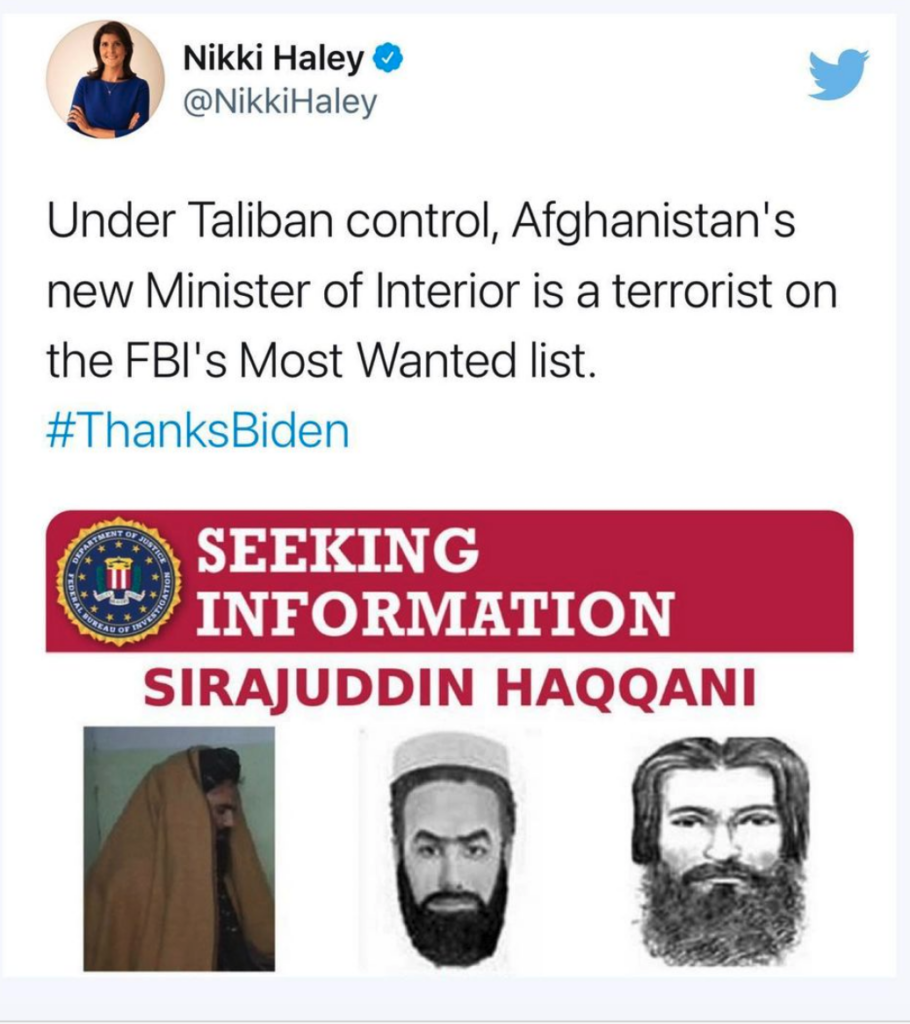 Meet Sirajuddin Haqqani—the Taliban's new head of security. The FBI put a $10 million bounty on his head because he led an attack on U.S. troops in Afghanistan and helped carry out a 2008 hotel bombing that killed an American citizen. He's in charge of the Haqqani Network, an al-Qaeda-linked terrorist group that our own government refers to as "the most lethal and sophisticated insurgent group targeting U.S., Coalition, and Afghan forces in Afghanistan."
This is who Biden has agreed to play "diplomacy" with. As we near the 20th anniversary of the tragic 9/11 terrorist attack, Biden is insulting every American.
→ Read more: U.S. designates Haqqani Network a terrorist group (Reuters)
→ Read more: Who is Sirajuddin Haqqani, Taliban deputy leader, and wanted terrorist? (Fox News)