Communist China
September 22, 2021
Biden Projects A Weak America 👎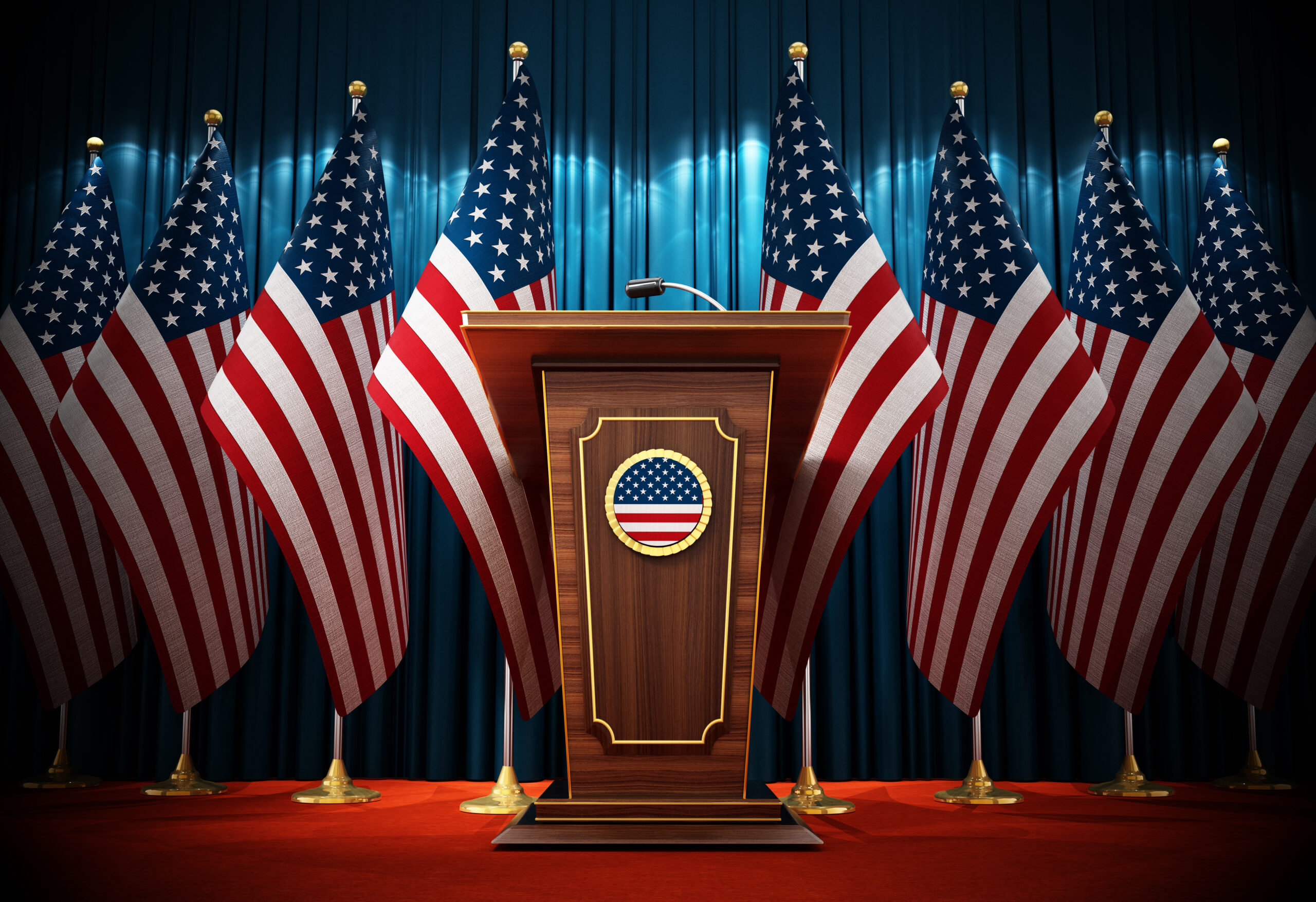 Weakness. No word better summarizes the resounding—and dangerous—signal President Joe Biden just sent to the world.
Yesterday, Biden gave his first speech at the United Nations. The most powerful people on the planet watched him harp on COVID-19 and climate change while he ignored some of America and the world's most serious threats:
Biden's promises of "relentless diplomacy" and "carefully manage[d] relationships" mean nothing to our enemies and give no confidence to our friends.
→ Read more: Nikki Haley says Biden 'ignored' threats in UN speech that did not mention Russia, China by name (Fox News)
→ Read more: 'Asleep at the switch': Nikki Haley rebukes Biden's UN address (Townhall)
A Debt Limit Showdown 🤼
America is barreling toward a fiscal crisis thanks to Rep. Nancy Pelosi (D-CA) and Sen. Chuck Schumer (D-NY).
The liberal leaders are insisting on combining a government spending bill with a suspension of the U.S. borrowing limit. Worse, they're claiming that Republicans would "plunge the country into a recession" if they don't vote for it. Their gambit isn't just reckless; it's flat-out wrong. Democrats could raise the limit themselves by putting it in their $3.5 trillion socialist nightmare bill. They just don't want to.
Republicans aren't falling for these games, and they're speaking the truth. If the government defaults on its debt and shuts down, the Democrats are entirely to blame.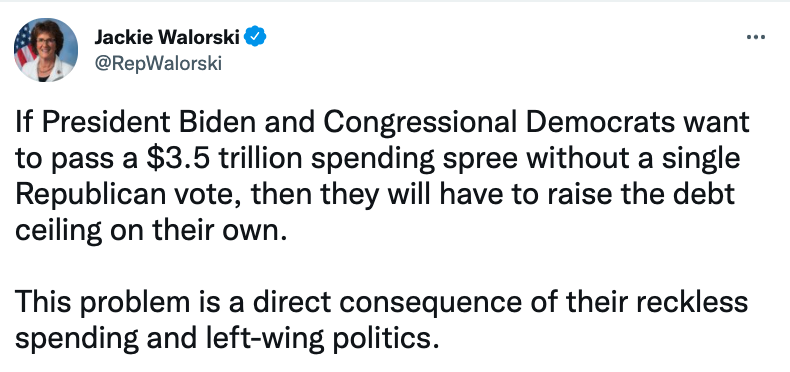 → Read more: Pelosi, Schumer tie debt limit to must-pass gov't funding ahead of shutdown (New York Post)
→ Read more: House passes bill to avoid a government shutdown, suspend debt limit—but it faces Senate roadblocks with deadlines near (CNBC)