American Culture
July 14, 2021
Dems Abandon Election Integrity 🏃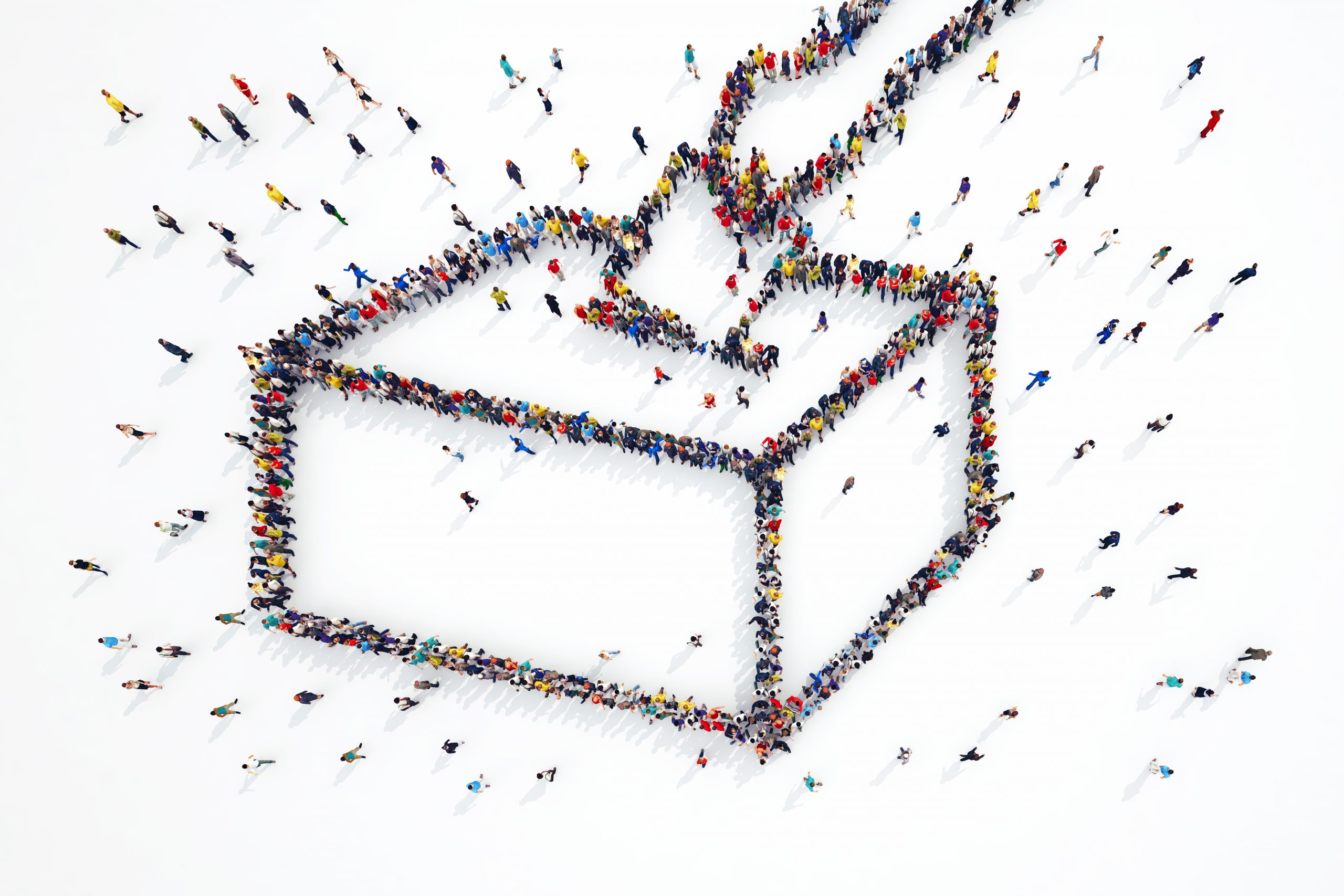 Democrats would rather run away than ensure election integrity. On Monday, at least 50 Democrat lawmakers from Texas hopped on private jets and flew to D.C. to avoid voting on a GOP bill that would enact commonsense voting reforms.
Predictably, Vice President Kamala Harris called this charade courageous, but she's wrong. It's cowardly, immature, and harmful to Texas voters who want and deserve fair elections. The legislation they're running from would tighten voter ID requirements and ban pandemic-era practices like drive-through voting. But instead of explaining why they disagree with it—like adults—the Texas Democrats are in D.C. advocating for a federal election takeover bill that Republicans already killed in the Senate.
Texas Dems are also dodging important discussions on strengthening border security and stopping biological males from competing in women's sports—two issues the state legislature is expected to take up this summer. It's time for them to stop this stunt and show up to work.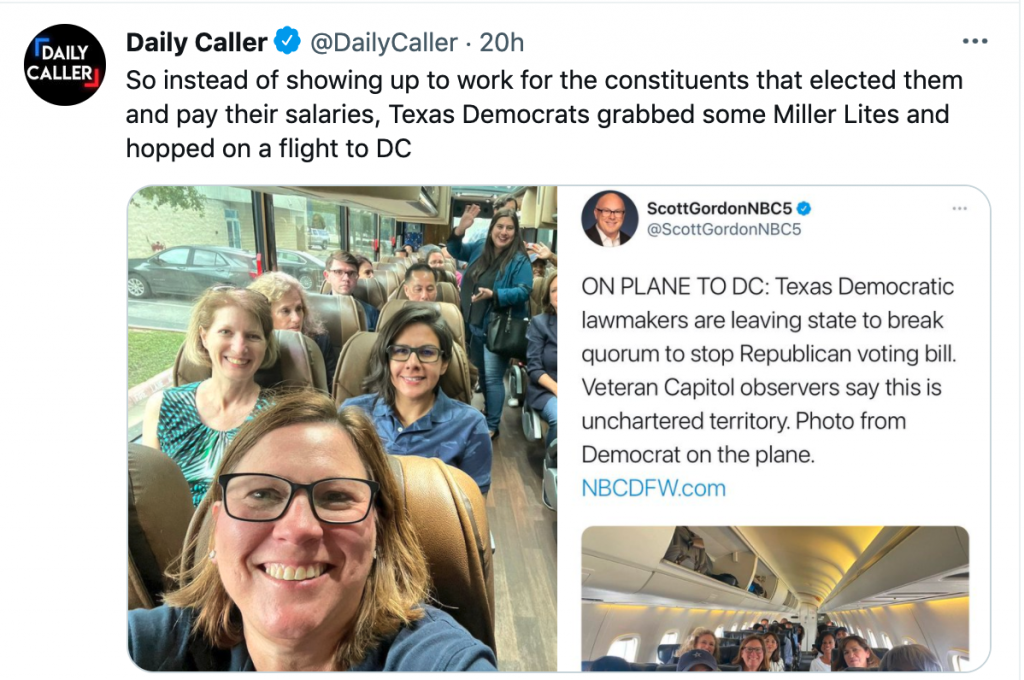 → Read more: Texas Democrats skipping town once again as legislature reconsiders GOP voting bills (Fox News)
→ Read more: Fleeing the state is for losers (National Review)
Bad News: Prices Are Still Soaring 🧾 ⬆️
The sky-high prices plaguing American families under Bidenomics just got worse. A new report shows the cost of living in America increased more last month than it has in 13 years. Inflation jumped almost double what was expected.
Don't be fooled by those who suggest we shrug off this harmful trend. These price surges—on everything from milk to rent to gas to cars to shoes—are hurting all Americans. And to add insult to injury, as costs rise, the value of workers' paychecks have dropped the past two months—making it that much harder for them to put food on the table and provide basic needs for their families.
Meanwhile, Democrats are still pushing to spend trillions more, even though more government spending threatens to exacerbate inflation. How much more do prices have to rise for Joe Biden and Congress to take this crisis seriously?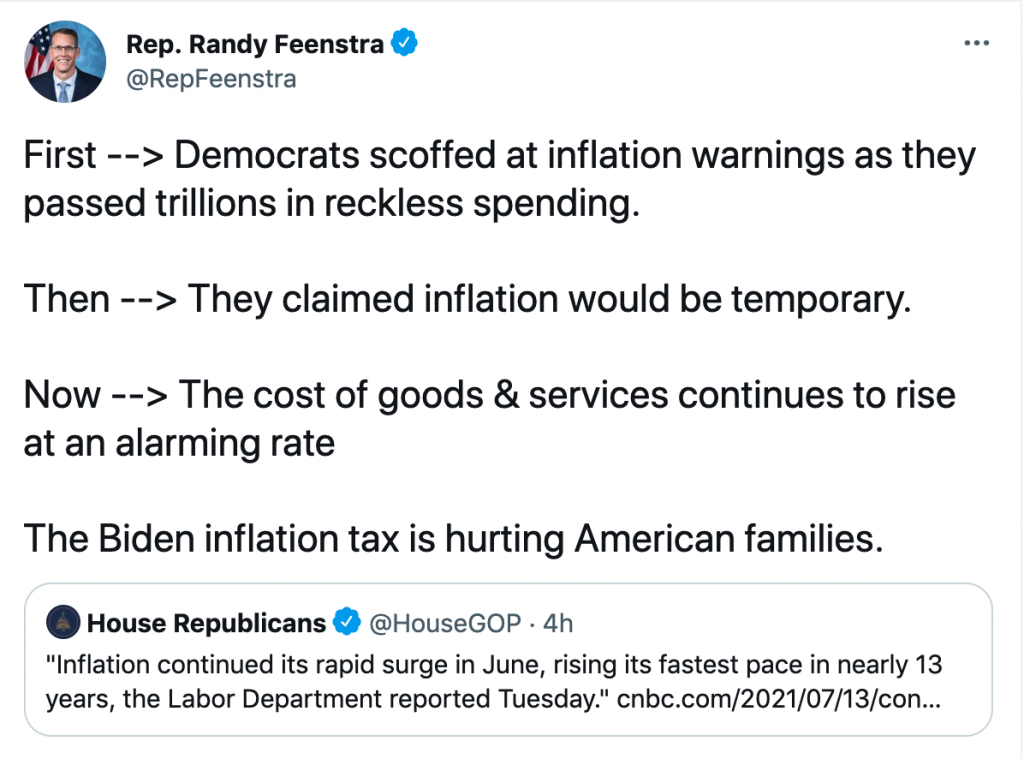 → Read more: Inflation climbs higher than expected in June as price index rises 5.4% (CNBC)
→ Read more: The cost of living posts biggest surge since 2008, U.S. CPI shows, as inflation spreads through economy (Market Watch)
​