American Culture
October 28, 2022
Flight Of The Californians ✈️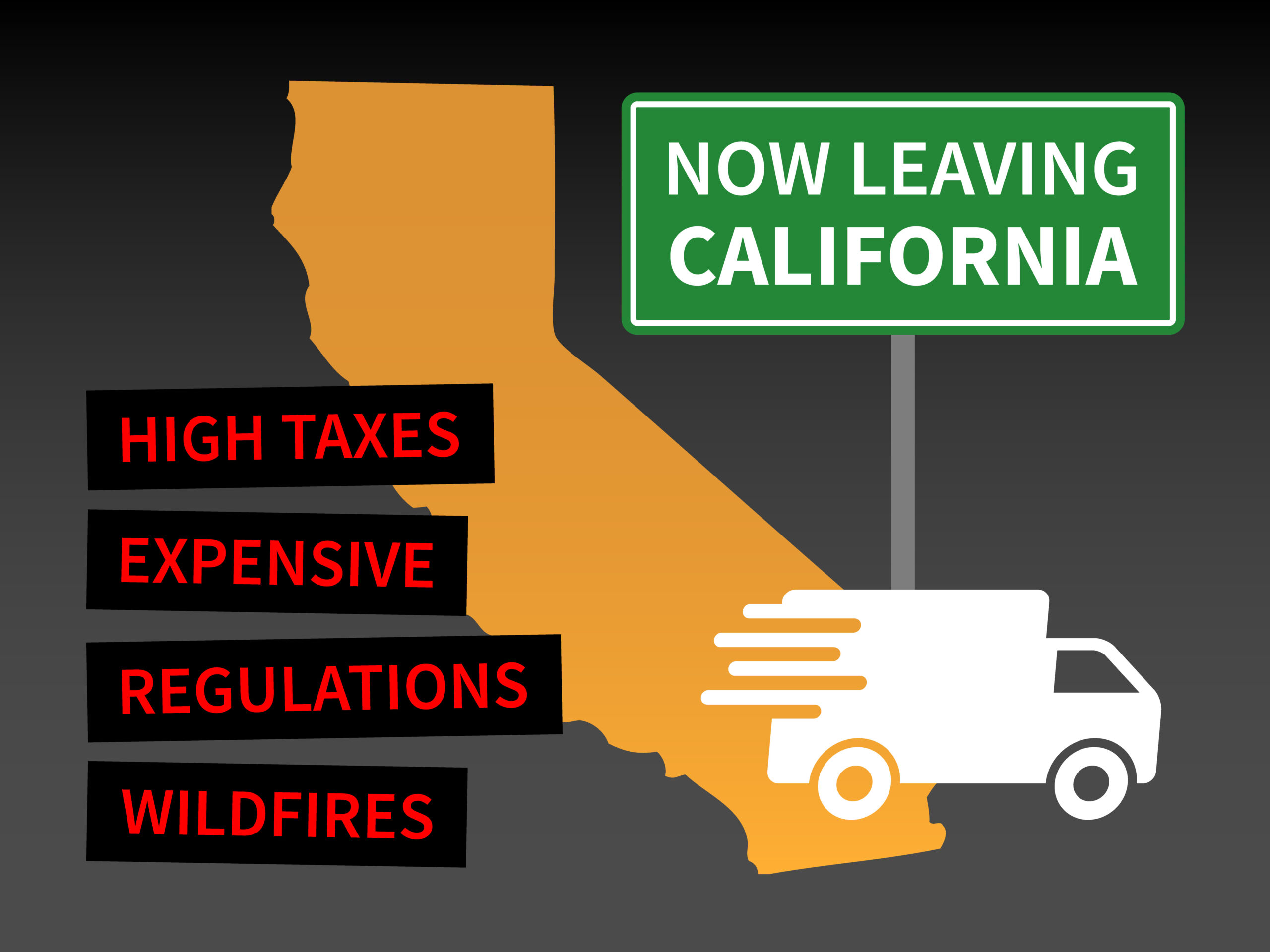 Liberal government is so bad in California that more than 150 job creators fled the state last year alone—along with hundreds of thousands of families. President Biden wants to apply the same radical policies that drove them out to the rest of America. link
A new report shows just how toxic the Golden State's economy really is. Not only does it have some of the highest taxes in the U.S., but California has the most government red tape of any state in the country.
But Biden and his liberal allies see California as a roadmap instead of a warning sign. They've fought for the same kinds of tax hikes on small businesses and restrictions that drive up energy costs nationwide.
Let's recognize California for what it is: A failed experiment in far-left policies. And let's make sure the rest of our country doesn't follow suit.
→ Read more: California's corporate exodus (Wall Street Journal)
→ Read more: The Biden administration's push to take one of California's worst ideas nationwide (National Review)
Don't Ignore Biden's Radical K-12 Push 👀
President Biden and other liberals are already injecting divisive critical race theory into K-12 classrooms across the country. Now it's clear he wants our schools to be as woke as possible.
Biden's budget for the next year includes $468 million in "community schools" funding. Don't be fooled by the name. It's a clever way to spend millions in taxpayer dollars on far-left programs that mandate woke education and "restorative justice"—which are just code words for indoctrinating our students with radical and even racist liberal ideas.
An entire generation of kids just suffered catastrophic learning loss. Our leaders should be focused on helping them regain that academic ground, not training them to be far-left activists.
→ Read more: Elite $60k-a-year NYC schools forcing woke indoctrination on parents, too (New York Post)
→ Read more: Stealth CRT in Biden's budget (National Review)