American Culture
November 17, 2021
GOP Fights For Border Wall 🧱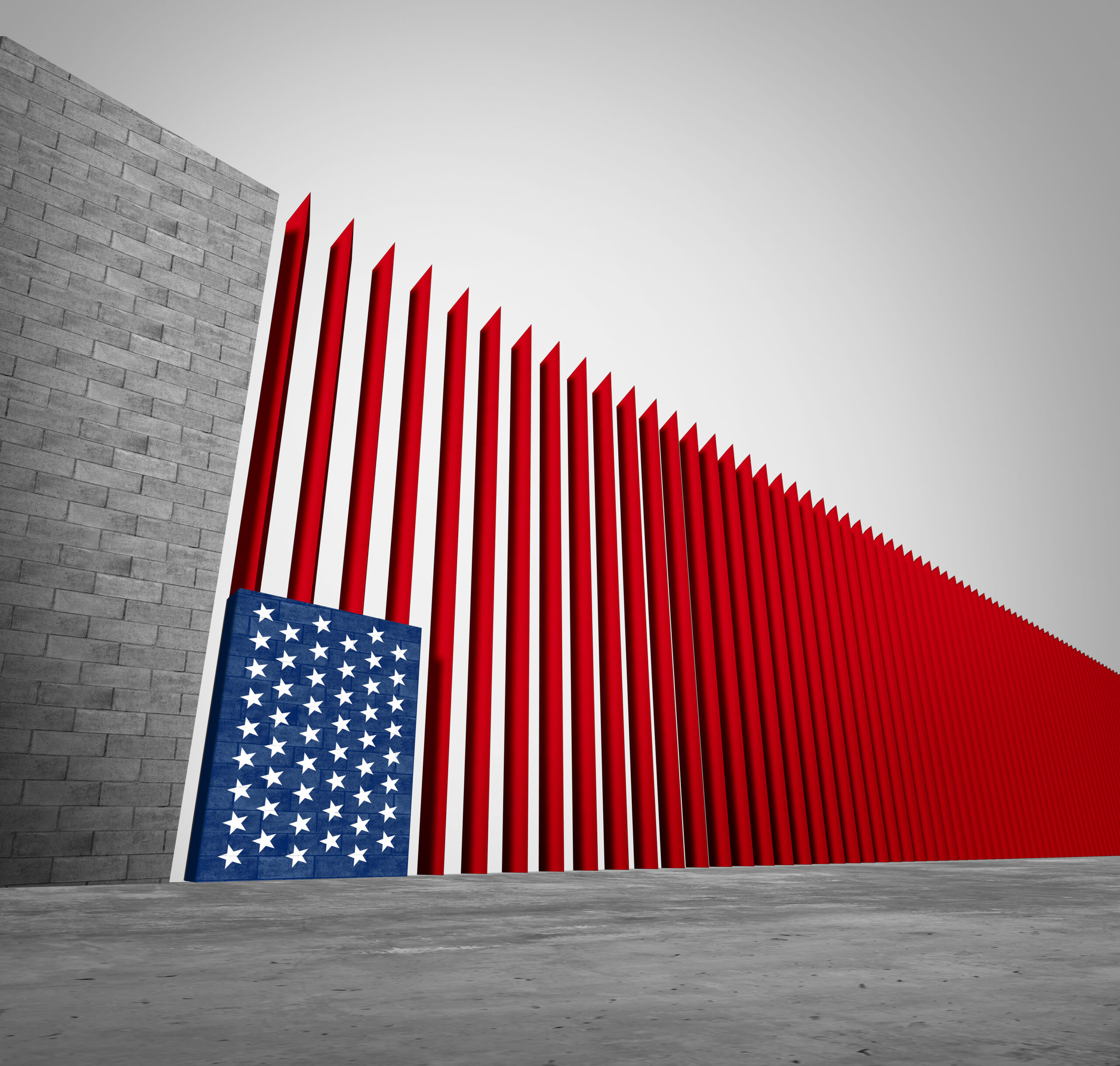 Under liberal control, terrible news about the border is the new normal. The latest? In October, U.S. authorities detained twice as many people crossing our border illegally as they did the year before—164,303 total.
What were Democrats doing last month as immigrants flooded the border? Proposing a budget that would strip funding for the border wall, cut Border Patrol's budget, and give the Biden administration power to actually tear down already constructed sections of the wall. These moves would absolutely make our border less secure. Case in point: Illegal crossings dropped by as much as 87% in regions where the wall was built. 
That's why Republicans won't let Democrats tear it down without a fight. On Monday, five GOP senators refused to support a budget package that doesn't fund the wall. Like they said, we must provide border agents "with the proper security infrastructure necessary to defend America's southern border from the continued crisis of unrestrained illegal immigration."
→ Read more: October illegal immigrant apprehensions surge 128% from same time last year (Fox News)
→ Read more: Senate Republicans call on colleagues to reject government spending bills without border wall funding (The Hill)
Putin's Stranglehold On Ukraine 🇷🇺 🤜 🇺🇦
Our friend and ally Ukraine is crying out for help as Russia amasses nearly 100,000 troops at the Ukrainian border. Is Washington listening?
Russia's build-up is sparking nightmarish flashbacks from when Putin took Crimea from Ukraine by force in 2014. But so far, Joe Biden has done nothing to stop it. His secretary of state said he's "very concerned" about a Russian invasion. News flash: Concern doesn't stop our enemies from hurting our friends. But instead of supporting our ally, Biden's already helped power up Putin, like when he gave him the green light to complete Nord Stream 2—a natural gas pipeline that will shore up Russia's energy dominance over Ukraine and across Europe. 
Now that Biden has shown his weak hand, Putin feels emboldened to threaten our allies and take power wherever he can find it. As GOP Rep. Michael McCaul (R-TX) says, Biden "needs to make crystal clear to the Putin regime that the U.S. won't retreat in the face of Russian saber-rattling."
→ Read more: NASA says Russia's anti-satellite test endangered International Space Station (AXIOS)
→ Read more: Let's cut the spin—Ukraine is alone against Russia (Washington Examiner)