American Culture
December 22, 2022
Home For The Holidays ❤️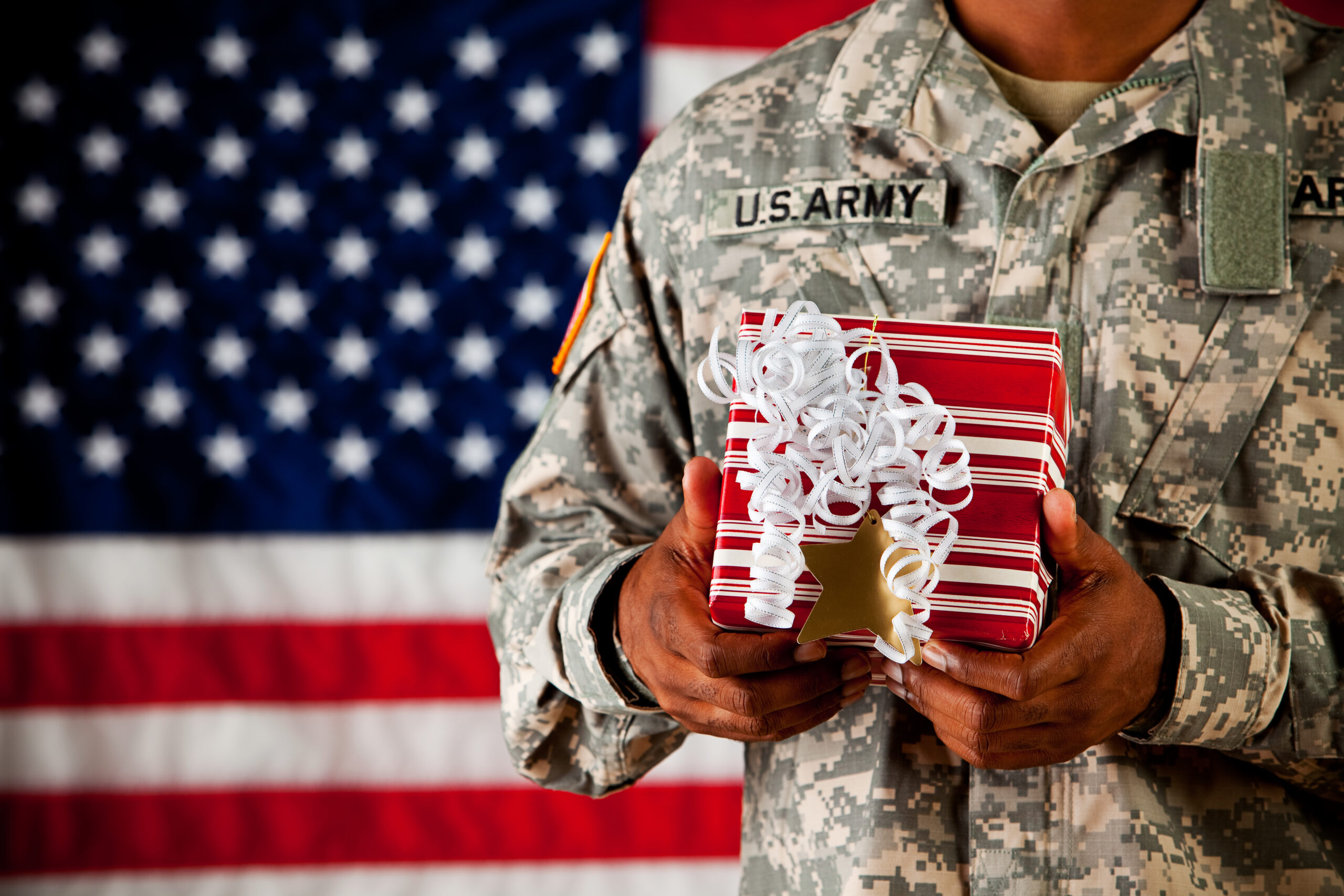 As we celebrate the holidays, many of the men and women who serve in our military will remain vigilant at their posts. We're thankful that others will have the chance to come home this Christmas and enjoy what we so often take for granted: spending time with our family, friends, and loved ones.
As Private Jose Gallegos, one of the many soldiers who passed through the San Antonio airport this week, said: "It's just the people and company I miss the most. I could go on and on about the food and all that, but it's just the people. I miss my family."
This Christmas, let's say a prayer for the men and women around the world who protect us. And when you see a member of our military at the airport or the rest stop heading home, thank them for their service—and wish them safe travels.
→ Read more: Soldiers' Angels Program spreads holiday cheer to military families (Fox 21)
→ Read more: Military lounge at Monterey Airport provides comfort to those who wait (Monterey Herald)
A Very Merry Christmas 🎅🏻
Over two millennia ago, an angel shared the good news of Christ's birth with a group of shepherds on a silent night. And that message was punctuated by these words from the heavenly host: "Glory to God in the highest, and on earth peace, good will toward men."
This holiday season, we celebrate that peace—and we remain grateful for the moment when the greatest example of selflessness in history entered our world as a baby.
Just as John 3:16 says: "For God so loved the world, that he gave his only begotten Son, that whoever believes in him should not perish, but have eternal life."
We honor that ultimate love best by extending it to all those around us. So, both this Christmas and beyond, we hope you take every chance to show that love to others—whether through a donation to your favorite charity, a toy drive at your church or place of worship, or even a simple hug or kind word to a fellow American who's just struggling to get by.
And we wish you and all of your loved ones a very merry Christmas.
→ Read more: Santa spreads Christmas cheer around the country by using sign language to communicate with deaf kids (TODAY)
→ Read more: 7-year-old Chesterfield boy designs home holiday light display (NBC 12)