American Culture
October 6, 2021
Nikki Haley: A Confident And Proud America 🇺🇸 🗽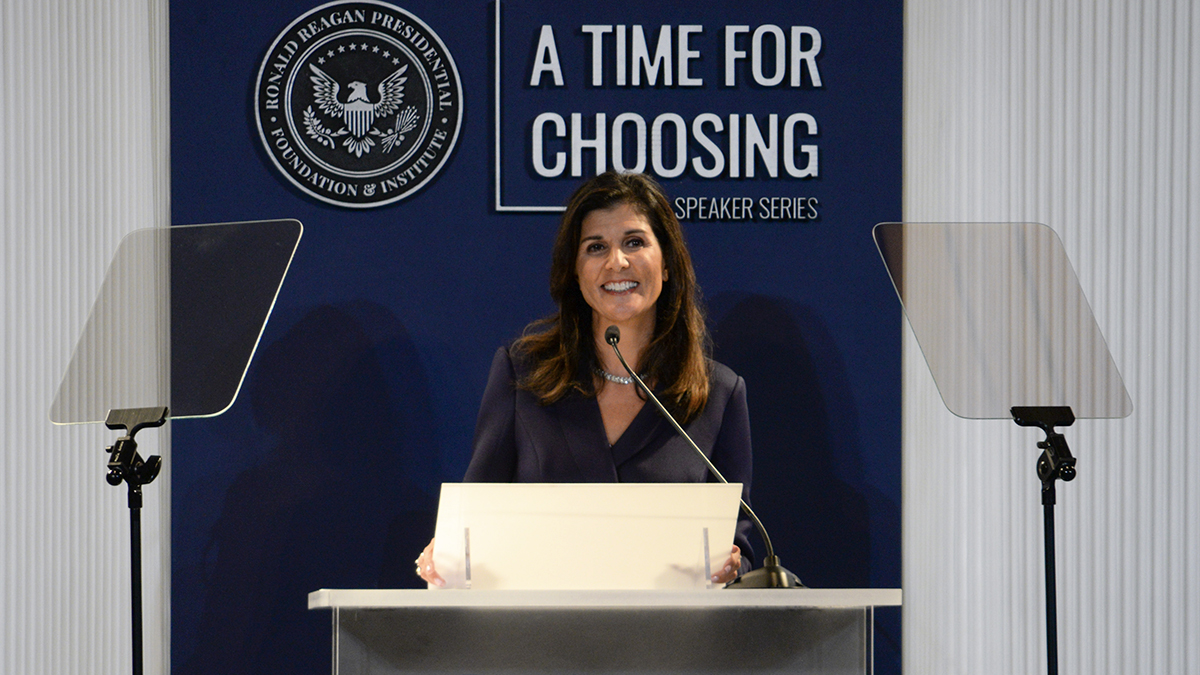 Have things gone so wrong in our society that we've stopped believing in America? Last night, Nikki Haley asked this question in her speech at the Ronald Reagan Presidential Library.
She called out President Biden's weak foreign policy for emboldening our enemies to commit barbaric acts of violence and crush freedom everywhere. And she condemned the far left for spreading their hatred of America that threatens to rip our society apart here at home. As she put it, "Anger toward America is now the bedrock belief of the American left." 
It doesn't have to stay this way. Americans can choose to believe in America and hold tight to America's true story—the one that promises freedom, equality, and justice for all. Only a proud and confident America can defeat evil and protect our values.
We'll leave the last word with Nikki: "Our challenges are steep, but they are not too steep to overcome, so long as we believe in America and fight for America. We have no higher calling as a people."
If you'd like to hear more of Nikki's Reagan Library speech, click here.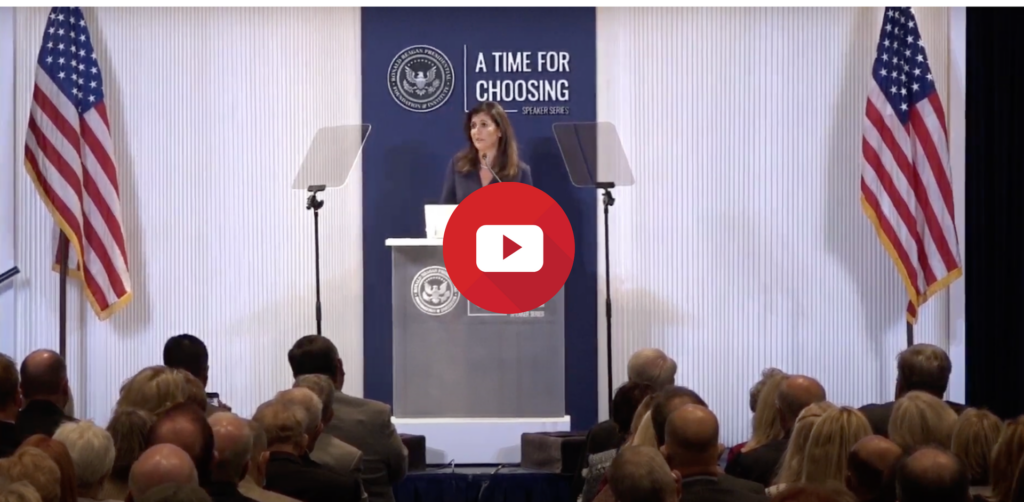 → Watch more: Nikki Haley delivers speech at Ronald Reagan Presidential Library: "The will to win" (Stand For America)
→ Read more: Nikki Haley, in Reagan Library speech, to say Democrats 'don't believe in America' (Fox News)
The Far Left Rules The Roost 🐔
For months, the far left demanded that Democrats prioritize their $3.5 trillion socialist bonanza above all else—including a vote on infrastructure. Now, they've gotten their way.
Last week, after months of insisting that the two bills weren't tied together, President Joe Biden and Rep. Nancy Pelosi (D-CA) caved and said that Congress has to pass the big-government grab bag first.
But that's only where the far-left demands begin. They're still pushing to grant amnesty for millions and use taxpayer dollars to fund abortions in their $3.5 trillion bill. Will Biden cave on these, too? Probably.
When it comes to the Democratic Party, it's the radical left's world. Joe Biden's just living in it.
→ Read more: Pelosi handed major defeat by rising progressive Democrat stars, as Biden agenda put on ice (Fox News)
→ Read more: Leader of House progressives says she won't vote for reconciliation bill if it includes Hyde Amendment (National Review)