American Culture
March 31, 2021
Nikki Haley On Fox News: Hold China Accountable 😠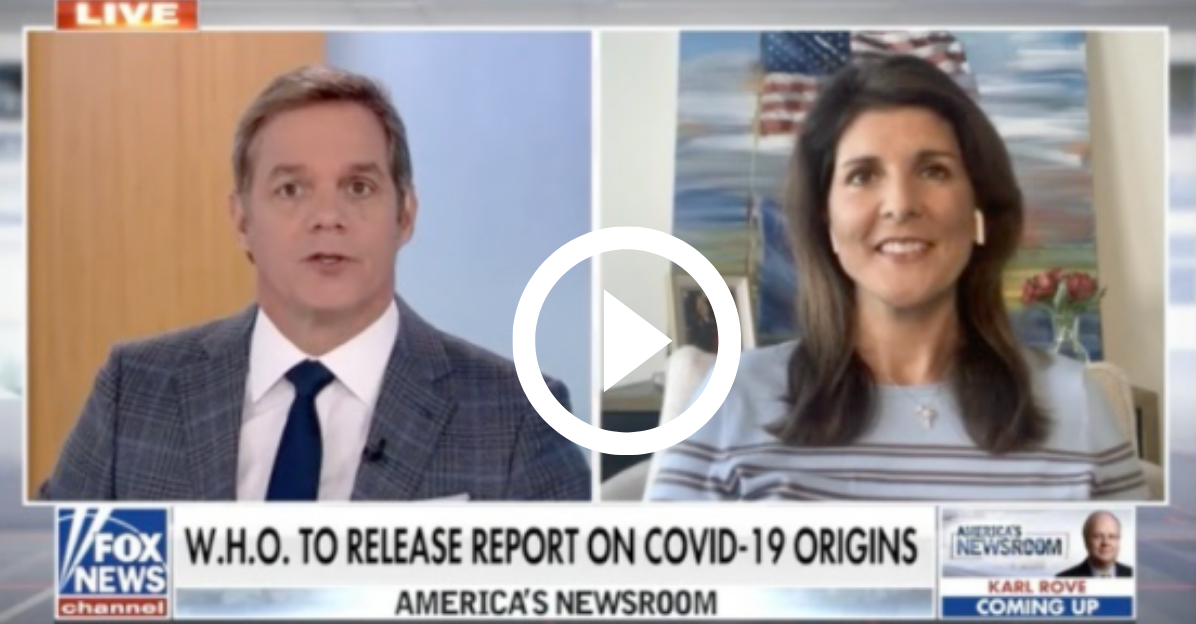 Ambassador Nikki Haley has a message for the World Health Organization (WHO) and China: We don't trust you. Her warning comes as the WHO released a long-delayed report on COVID-19's origins that was heavily influenced by the Chinese Communist Party and its lackeys. 

In a Fox News appearance yesterday, Nikki reminded us that the WHO has long been in bed with Communist China. Remember, the WHO refused to listen to warnings from Taiwan during COVID's initial outbreak, hoarded medical supplies, parroted Chinese propaganda, and praised China's "transparency." Even the liberal media acknowledge the report doesn't tell us the whole story. Yet the Biden administration refused to say whether China would be punished for its cover-up. 
As Nikki says, if China "can get away with killing millions of people, they can get away with a whole lot more." That's why Biden must hold China accountable and get to the bottom of COVID-19's origins. Our global security and health depend on it. 

→ Watch more: Nikki Haley on why Biden needs to hold China accountable for COVID (Fox News)

→ Read more: The Wuhan whitewash (Wall Street Journal)
School Choice Victories 🎒 👏
For more than a year, kids have suffered as teachers unions kept them out of classrooms. It should come as no surprise that parents took action. A staggering 500,000 students left the public school system last year. And thanks to state lawmakers, school choice is on the move across America. 
In West Virginia, Republicans just passed the state's first-ever school choice program that gives families the money and freedom to send their kids to non-public schools. This week, Kentucky's GOP legislature overrode the Democrat governor's veto to give scholarships to low- and middle-income families. Lawmakers in Arizona, Indiana, Missouri, Georgia, South Dakota, and Florida are also working to create or expand school choice programs.

The pandemic has shown that education dollars should follow the kids—not the schools. These states are giving families the freedom to choose the best way to educate their kids based on their individual needs. Other states should follow suit.

→ Read more: School choice advances in the states (Wall Street Journal)

→ Read more: In a rebuke to teachers unions, school choice is going gangbusters in the states (Heritage Foundation)