American Culture
July 15, 2021
Nikki Haley: This is INSANE 🤯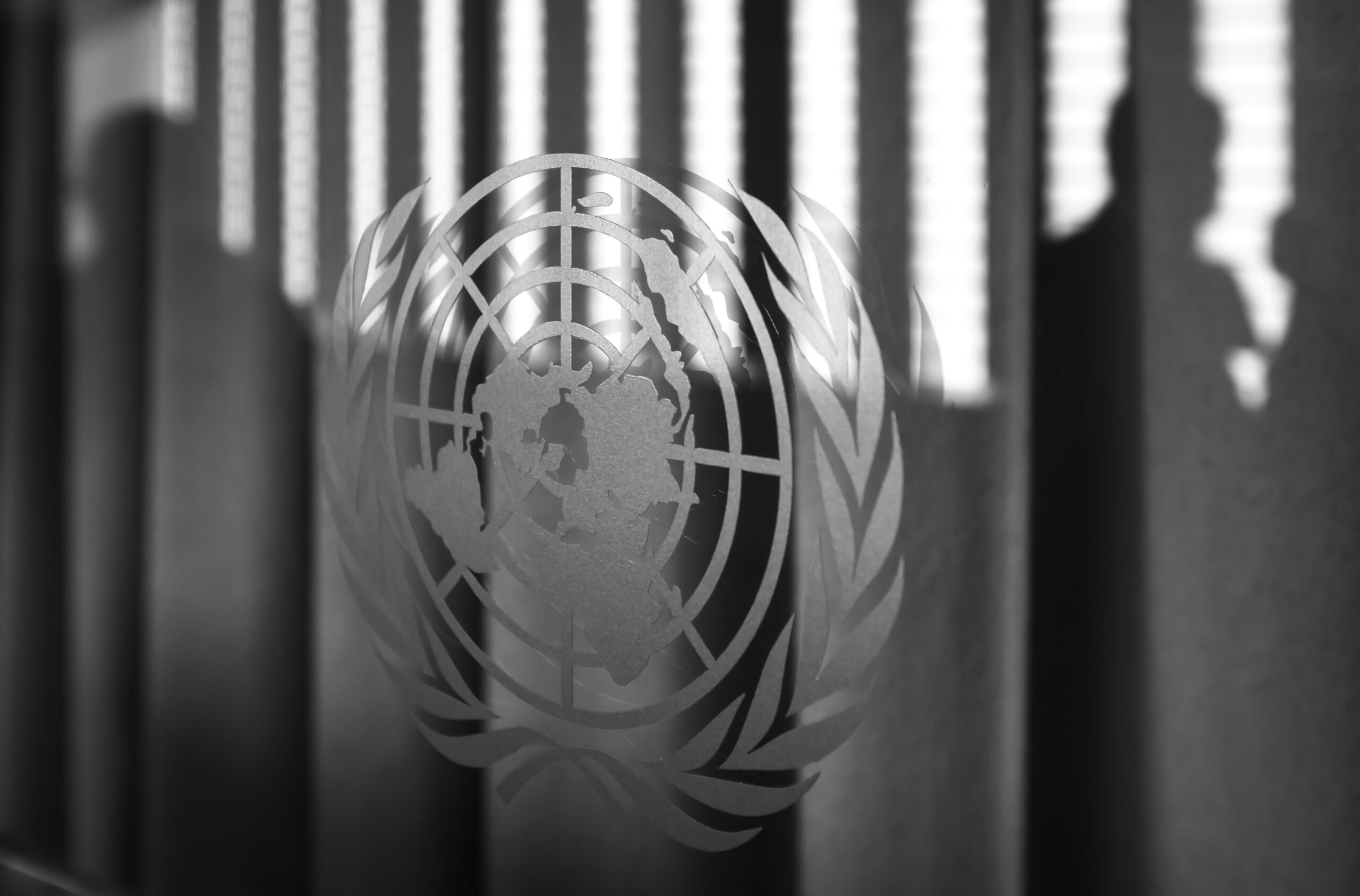 It's official: Biden's Secretary of State just invited officials appointed by the United Nations Human Rights Council (UNHRC) to investigate "the scourge of racism" in America.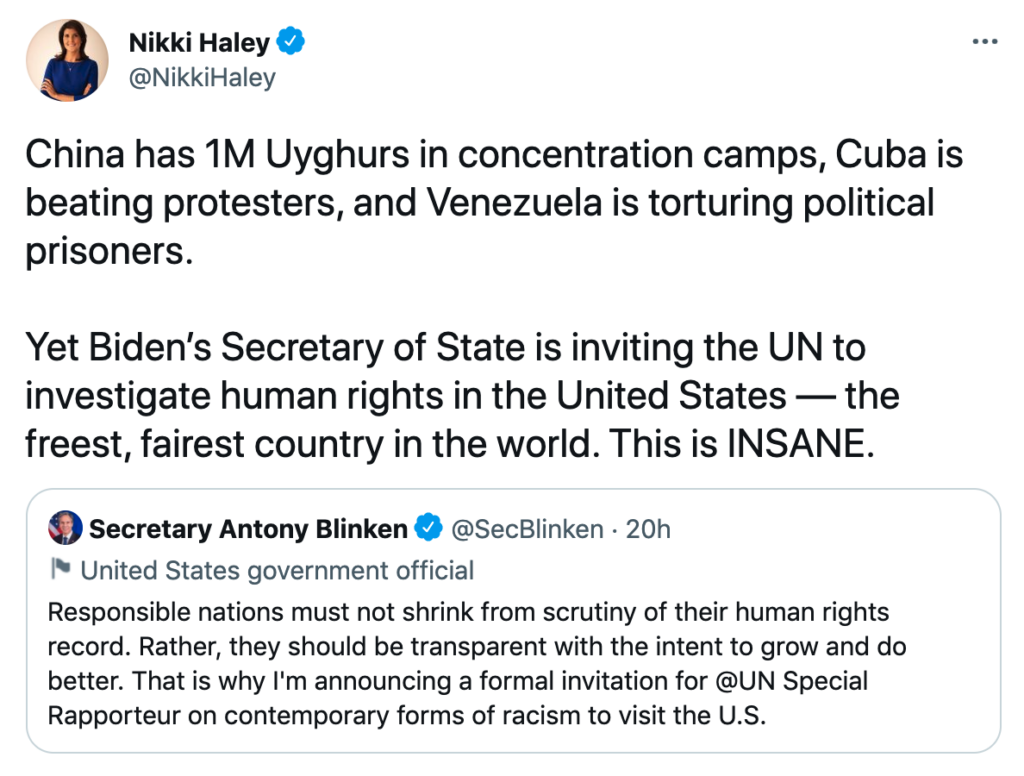 As Amb. Nikki Haley was quick to point out, this is the same crooked body that offers oppressive regimes like Communist China, Cuba, and Venezuela a seat at the human rights table. The UNHRC is too busy shaming democratic countries like America and Israel to focus on China's genocide or Cuba's crackdown on protesters. On Monday, the UNHRC chief called on countries like America to pass reparations. And last month, she released a report that whacks the United States for "systemic racism." 
This kind of dangerous hypocrisy is the reason Amb. Haley recommended to President Donald Trump that the United States pull out of the UNHRC in 2018. Not only did Biden rejoin the rotten entity; he's actually hurting human rights by refusing to stand up to the UNHRC's corruption that empowers dictators.
→ Read more: Nikki Haley blasts Blinken's invite to UN experts on racism, minority issues: 'This is insane' (Fox News)
→ Read more: UN rights boss urges 'wide range' of reparations over racism (Associated Press)
Biden's America = More Welfare 😟
Get ready for the Democrats to make tens of millions of Americans more dependent on the federal government. Today, the Biden administration begins doling out up to $300 a month to almost every American family with kids, whether the parents are working or trying to find work.
President Biden inserted these no-strings-attached, taxpayer-funded giveaways in his March "stimulus" bill. They mark the second largest welfare expansion in U.S. history and will cost taxpayers $100 billion. But the worst part is that they'll end up hurting the families Democrats claim they'll help—by condemning many children to long-term poverty and encouraging parents to scrape by on government handouts instead of finding fulfilling jobs that help their families rise.
Thirty years ago, Republicans and moderate Democrats passed "welfare to work" legislation to help families get off the government dole and climb out of poverty. Now, Democrats are turning the clock backwards, and millions of families will suffer.
→ Read more: Welfare for all: the left's welfare expansion (Stand for America)
→ Read more: First child tax credit payment goes out this week: what parents need to know (Fox Business)
​