American Culture
September 16, 2022
Nikki Haley: We Won't Be Intimidated 💪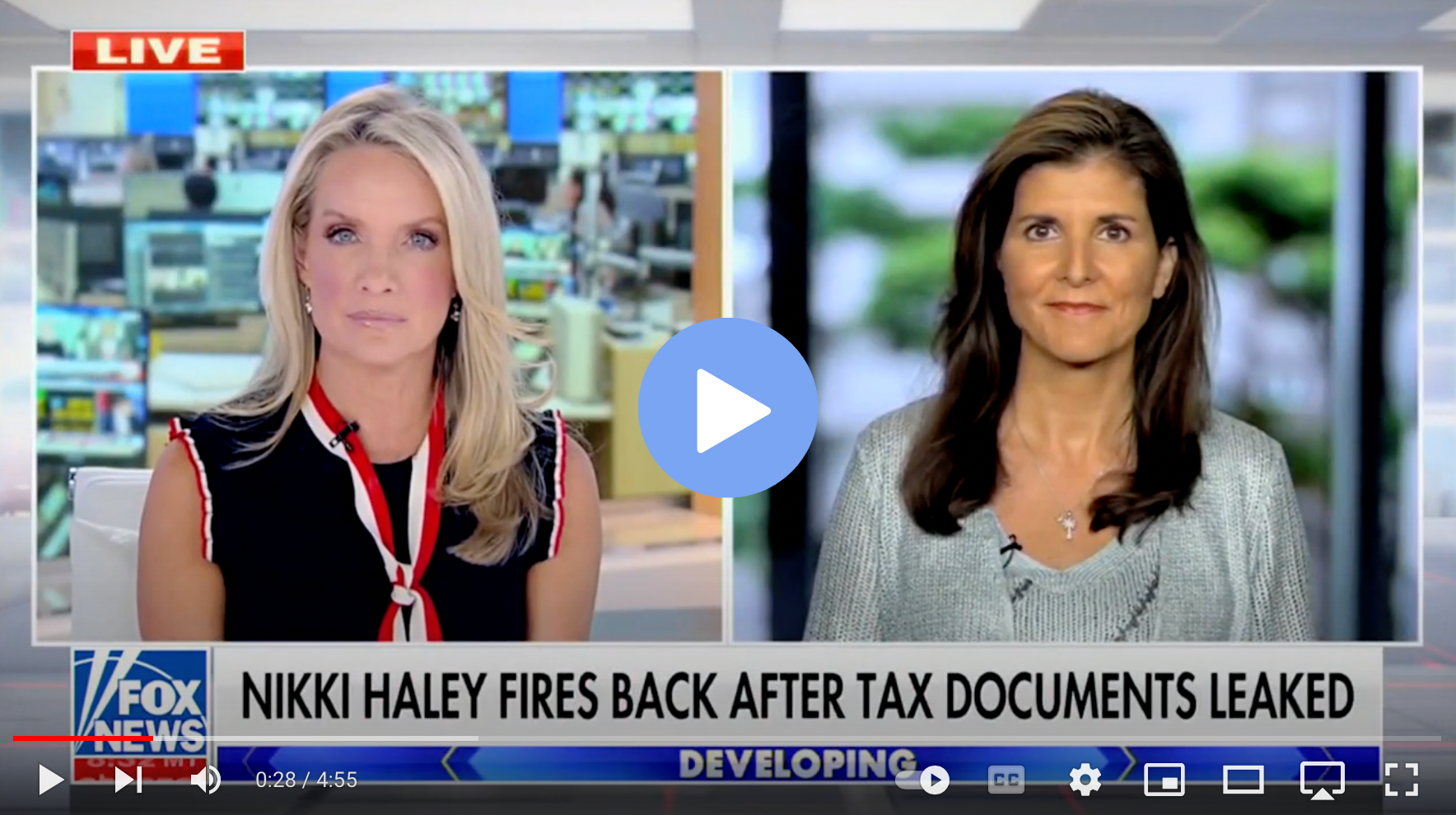 The radical left have never been afraid to play by their own rules. But the New York attorney general's office broke the law by targeting Stand For America and its supporters—so Nikki Haley is fighting back.
In a new op-ed, Nikki explains that there's only one way this confidential information could have been released: the New York AG's office leaked it. After all, we filed a public records request after the information got out—which forced them to admit that no one had officially requested it. So, to bring the people responsible for this attack on conservatives to justice, Nikki has called on the Department of Justice to investigate. link
We don't know whether the Biden administration will do what's right. But that doesn't shake our resolve to put an end to this gross abuse of government power. As Nikki put it: "Liberals think they can intimidate and silence conservatives. They don't know who they're messing with."
→Read more: Nikki Haley: I won't stand for liberal intimidation from Tish James or her office (New York Post)
→Read more: Nikki Haley strikes back at Democrats for allegedly leaking her donor list (Washington Examiner)
Conservatives Tackle Rising Crime 👏
Violent crime is on the rise, with murders skyrocketing by nearly 40% in some major cities. Liberals seem content to ignore this crisis—but conservatives are leading the charge to protect our families and bring criminals to justice.
Sens. Marsha Blackburn (R-TN) and Bill Hagerty (R-TN) have called on President Biden to take commonsense steps to slow down this crime wave, including:
Deploy federal resources by reviving Operation Legend to support state and local law enforcement in high-crime areas. This Trump-era program resulted in more than 6,000 arrests of dangerous criminals in just six months during 2020.
Offer federal funding to help law enforcement agencies hire and retain more officers. That can help address the desperate need for reinforcements on the front lines in the fight against violent crime.
Dedicate more time and attention to stopping the most dangerous criminals. That includes keeping repeat offenders off the streets and focusing prosecutions on felons in possession of firearms.
Even if Biden refuses to change his soft-on-crime approach, conservative leaders in the Senate are working hard to pass legislation that will give our law enforcement officers the support they need to keep our families safe. It's time to end the crime wave before it gets even worse.
→ Read more: Illinois eager to join Democrats' pro-crime experiment (Washington Examiner)
→Read more: McDonald's and the crisis of Chicago (Wall Street Journal)