General
October 31, 2022
Nothing Is Scarier Than Bidenflation 👻 🎃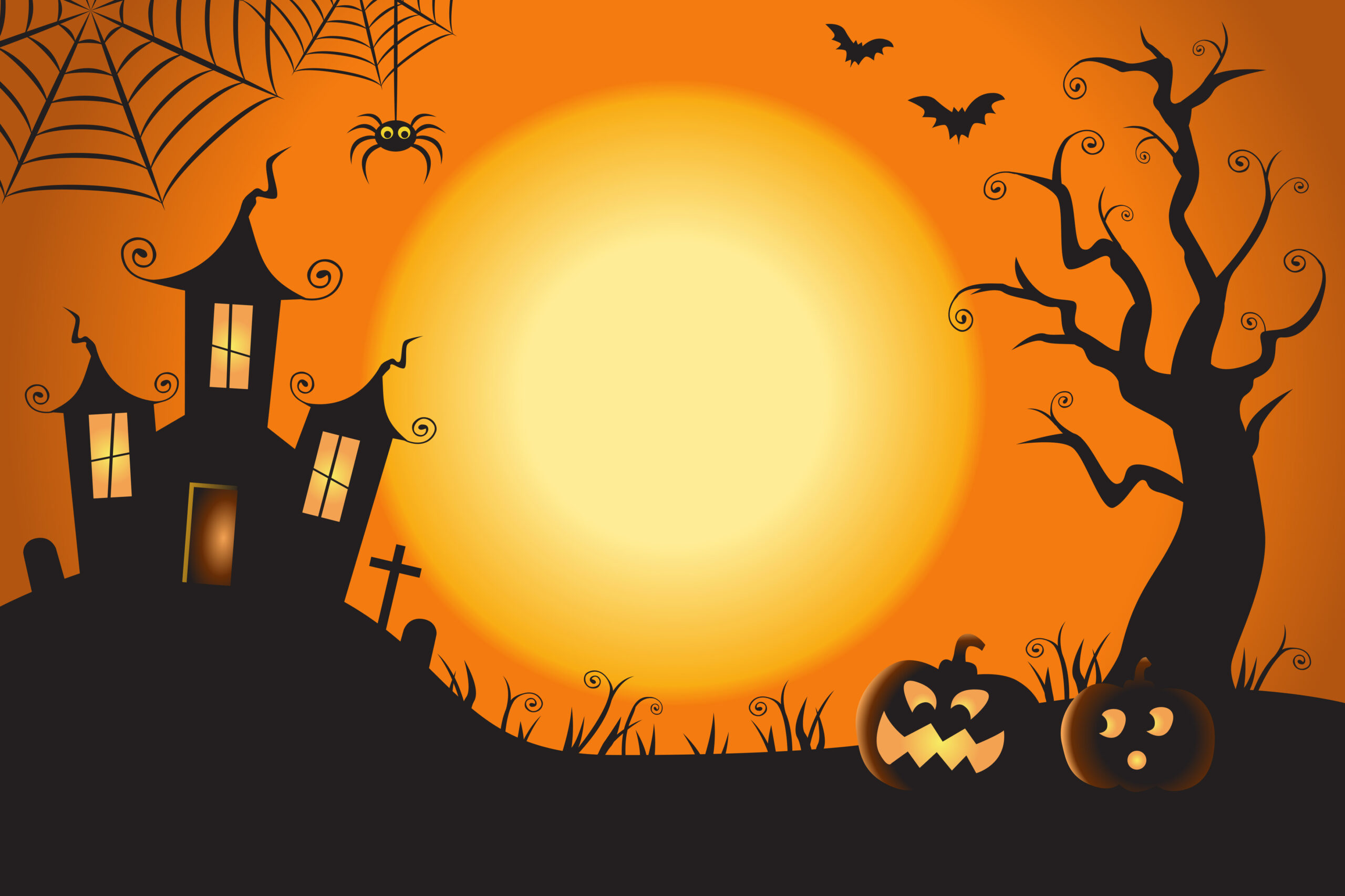 Just about everyone enjoys a good scare on Halloween. But this year, President Biden and his far-left friends have taken that frightful tradition too far: Liberals' spending-fueled inflation has made this spooky season more expensive and terrifying than ever before. link
Even after a summer of pain everywhere from the grocery store to the gas pump, Bidenflation is still making it hard for families to afford everyday expenses: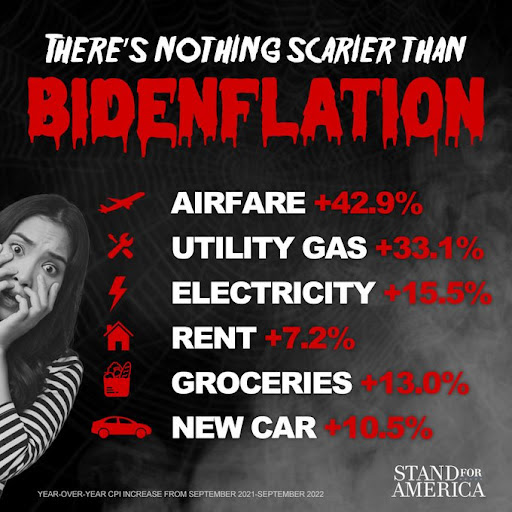 If you spent this past weekend preparing for the holiday—whether by stocking up for tonight or throwing a "Boo!" themed bash a little early—you know that the only thing scarier than the Halloween decorations were the prices you paid for them: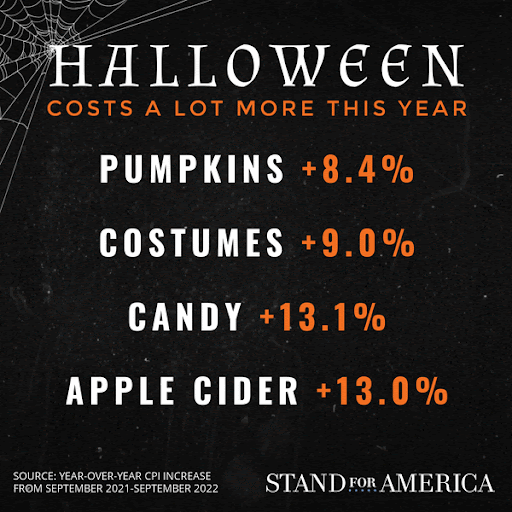 And if your kids or grandkids wonder why their trick-or-treat bags feel a little less full than usual, let them know that it has nothing to do with their costumes—and everything to do with liberals' reckless policies: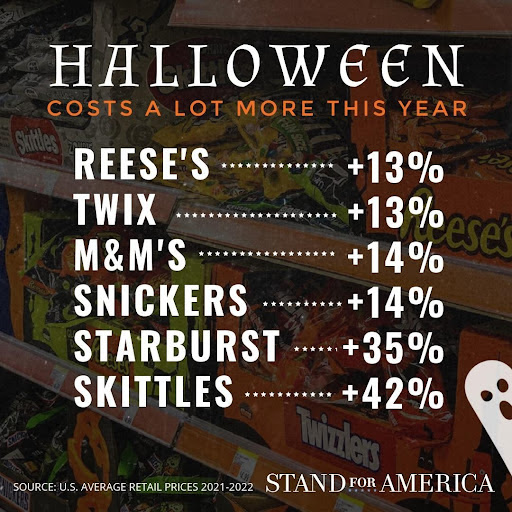 Halloween should be fun—and the only thing families should have to worry about is how to keep their kids from getting a stomach ache. But thanks to Biden and his government spending spree, more families are being forced to focus just on getting by. And worst of all, the Bidenflation nightmare will continue long after Halloween is over.
→ Read more: Candy prices soar 13% to record levels ahead of Halloween season (New York Post)
→Read more: Halloween will cost you more than ever this year (Newsweek)