American Culture
July 6, 2021
Russia Hacks Again 😡 💻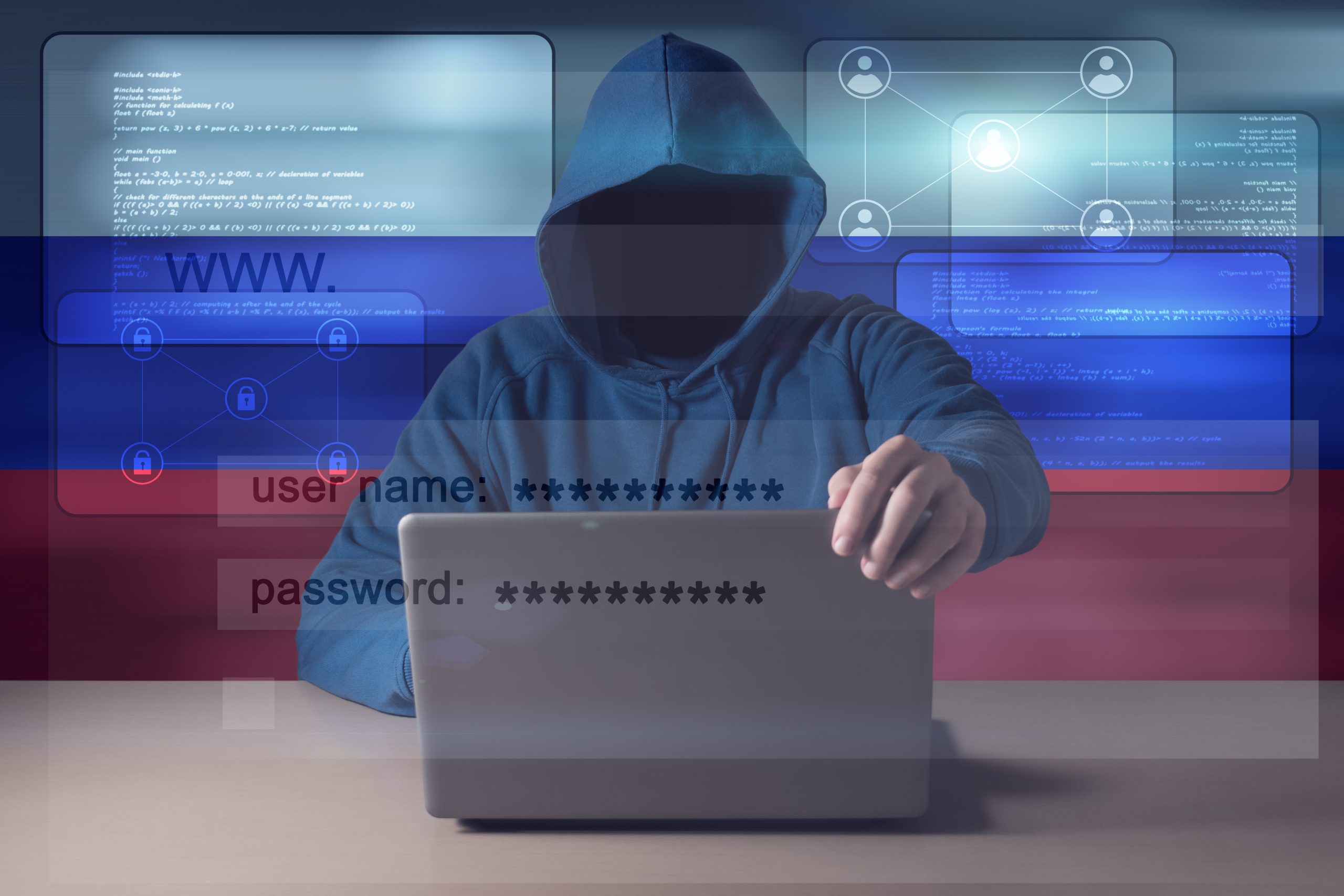 While most Americans enjoyed fireworks and barbeques this weekend, Russia-based hackers permeated at least 1,500 companies spanning 17 countries, including at least 200 U.S. businesses. Now, the hackers are demanding $70 million in ransom to restore the data.
What is President Biden doing? Besides instructing U.S. intelligence agencies to investigate, not much. During his sit down with Vladimir Putin a few weeks ago, Biden warned that he would retaliate if the hacking continued. So what's Biden waiting for?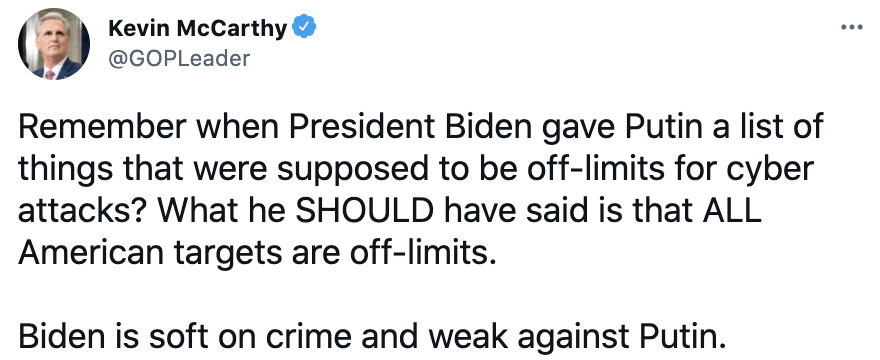 Republican leaders rightly criticized Biden for being slow to act. This breach marks the largest ransomware attack on record. The longer we wait, the more Putin will continue to treat America like his own personal doormat.
→ Read more: Fallout continues from biggest global ransomware attack (AP)
→ Read more: Biden's vow of digital reprisals against Russia draws skepticism (POLITICO)
San Francisco's Terrible, Horrible, No Good, Very Bad Priorities 🚨
Crime is surging in America's most liberal city, but San Francisco's prosecutor is focused on other things: Mandating the use of people's preferred pronouns for anyone in the criminal justice system.
How bad is the crime? Let us count the ways. San Francisco has the dubious honor of being included in America's top 10 cities for organized crime, and big stores like Target and Walgreens are limiting their nighttime hours due to a shoplifting rampage. Some point to San Fran's liberalization of its crime laws as part of the problem. Seven years ago, Proposition 14 reclassified nonviolent thefts as misdemeanors for items worth less than $950.
Perhaps we shouldn't be surprised by the city's misguided priorities. District Attorney Chesa Boudin ran on liberal policies like eliminating cash bail and refusing to cooperate with immigration officials. But while the far left cheers him on, San Francisco residents are paying the price. 
→ Read more: San Francisco's shoplifting surge (New York Times)
→ Read more: Parents guilty of murder and raised by radicals, Chesa Boudin is San Francisco's next district attorney (NBC News)
​