American Culture
July 30, 2021
The GOP Is Sticking It To China 👊
While President Biden rolls over for Communist China, the GOP is taking up the fight. 
The Republican Study Committee—made up of 154 GOP House members and led by Rep. Jim Banks (R-IN)—just released a bill that would hold China accountable and protect America from its growing threats. The legislation would make it easier to uncover the truth about COVID's origins; stop the U.S. government from enriching companies connected to the Chinese Communist Party (CCP); bring manufacturing of critical supplies back to America; and protect America's vaccine data and other intellectual property from China's prying eyes.
Amb. Nikki Haley is also on the case. In her latest op-ed, she warns that China is abusing American generosity in the effort to vaccinate the world. And she calls on Biden to put an end to China's exploitation.
The CCP wants to dominate the entire globe. It's time for Biden to take this threat seriously.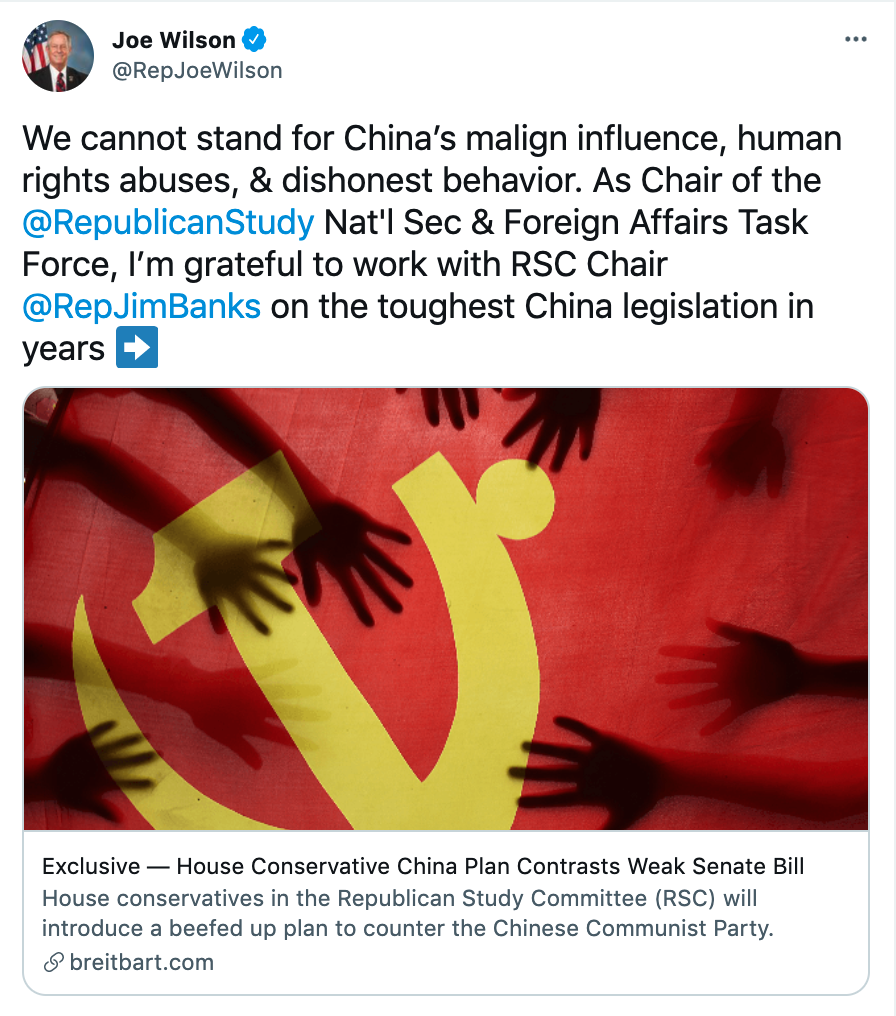 → Read more: Nikki Haley: Global COVID vaccine campaign—U.S. can be generous without being stupid (Fox News)
→ Read more: Rep. Jim Banks introduces Countering Communist China Act (WBIW)
Hey Biden: Hand Over The Evidence 🤲
Where's the evidence, President Joe Biden? Republicans, medical experts, and even liberal media outlets are hitting the CDC for sowing confusion with its latest mask guidance and failing to provide the data to back it up. 
Meanwhile, Democrats are giddy at the idea of ramping up COVID restrictions. Schools are taking cues from the teachers unions and telling all students to mask up. One Maryland county is considering imposing capacity limits on businesses again. Washington, D.C.'s, Democrat mayor just mandated masks indoors, even though there have been zero D.C. COVID deaths in the past week.
GOP Gov. Kim Reynolds (R-IA) was right when she said the Biden administration's guidance is "counterproductive to our vaccination efforts" and "not grounded in reality or common sense." What's worse, liberals are already using the guidance to strip more freedom away from Americans.
→ Read more: CDC hit by liberal media outlets for 'confusing message' on wearing masks (Fox News)
→ Read more: DC Mayor's new mask mandate sparks immediate backlash(The Hill)
​