American Culture
December 13, 2021
The Inflation Nightmare Before Christmas 💀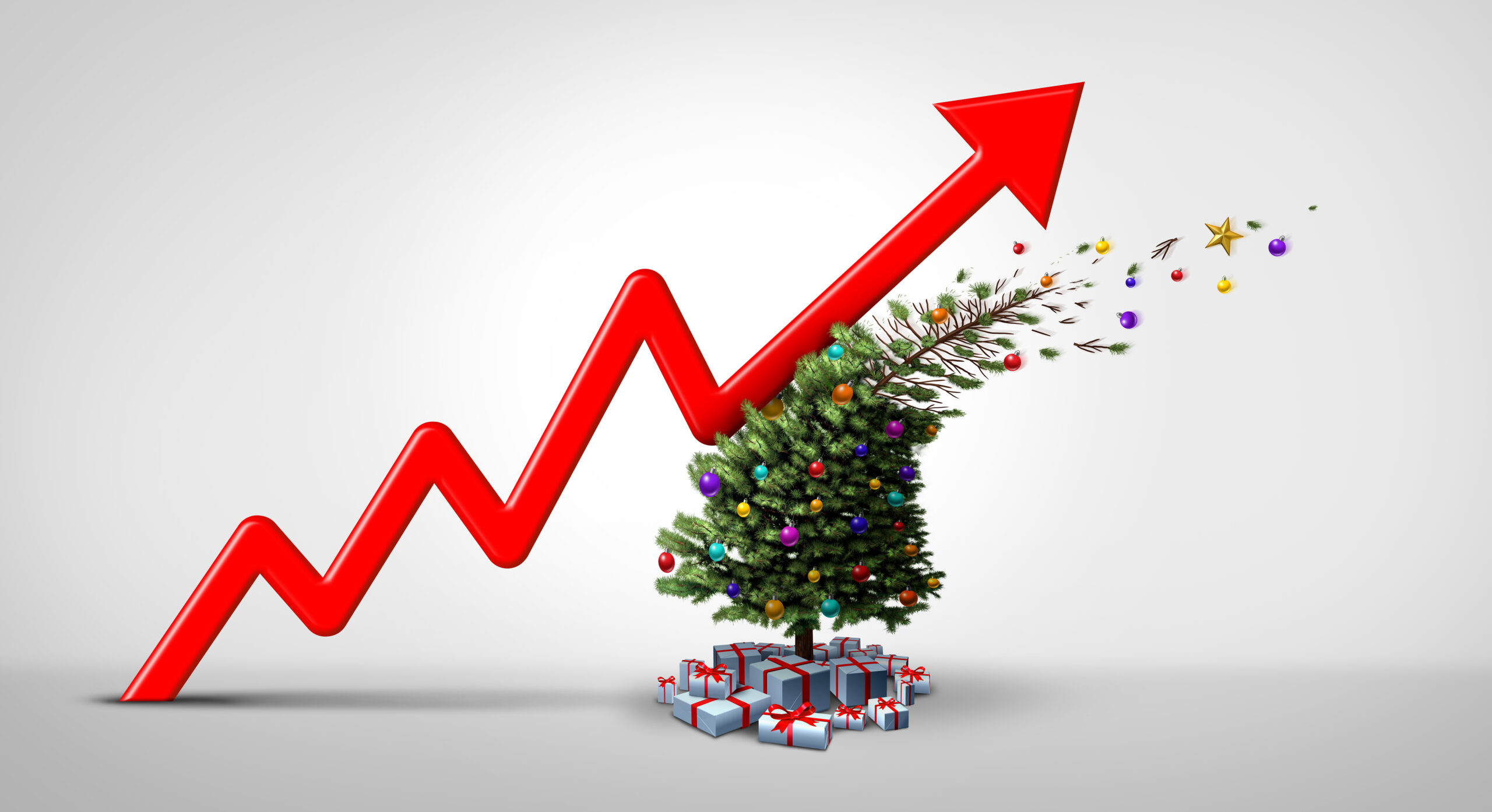 Just in time for Christmas, prices are rising up the wazoo. On Friday, the latest inflation report showed that costs skyrocketed a startling 6.8% last month. That's a near four-decade high.
By now, you know the Democrats' drill. As crazy costs wreck our economy, liberals are still rushing to pass their $1.75 trillion spending horror before December 25. Families everywhere are pinching pennies to save up for a costly winter. The last thing they need is for Dems to take more of their taxpayer dollars to fund a socialist agenda. Another reminder: Our national debt is currently $29 trillion. If the programs in the Dems' bill are made permanent, it'll barrel the debt to over $32 trillion. 
Rep. Lee Zeldin (R-NY) speaks the truth: "Inflation is crushing Americans who can least afford it….Dems have been turning a blind eye to this reality & making this crisis far worse with tax, spend, regulatory…policies. This is not sustainable!"
→ Read more: Biden redoubles Build Back Better push as Republicans say inflation rate demonstrates Democrats' 'incompetence' (MarketWatch)
→ Read more: Inflation surged 6.8% in November, even more than expected, to fastest rate since 1982 (CNBC)
The UN's Anti-Israel Streak Continues… 😠
Israel's naysayers at the United Nations (UN)—aka, nearly every member of the UN—just took their biased antics up a notch.
Six notches, to be exact. On Friday, the UN voted to approve six measures that target Israel while turning a blind eye to real human rights abusers. Their actions condemn Israel for "violat[ing]…human rights" while calling for more support for a UN agency that had Hamas terrorists on its payroll. They also falsely claim Israel's sovereignty over the Golan Heights is "illegal and an obstacle to peace."
As Amb. Nikki Haley pointed out in 2017, "Nowhere has the UN's failure been more consistent and more outrageous than in its bias against our close ally Israel." As Friday's developments prove, it doesn't look like this sad—and dangerous—reality is changing anytime soon.
→ Read more: UN condemns Israel 6 times, rest of world 0 (UN Watch)
→ Read more: UNGA condemns 'acts of terror' by extremist Israeli settlers (Jerusalem Post)