American Culture
July 7, 2022
Unions Put Wokeism Over Workers 🦺

It's bad enough that big corporations try to force-feed us their liberal ideology. But big labor has gone woke, too.
In a new video, Stand For America shines a light on how unions have thrown their weight behind far-left activism instead of helping workers. Over the last few years, unions have directed more than $1.6 billion to left-wing causes, including spending:
$23 million on woke environmental groups pushing job-killing Green New Deal ideas
$38 million on social justice initiatives promoting radical liberal policies like banning voter ID
$384 million on far-left economic schemes that threaten to drive up costs even more
And the most recent example? The largest nurses' union in the country just came out in favor of legalizing abortion up until birth.
Take a closer look at SFA's video here: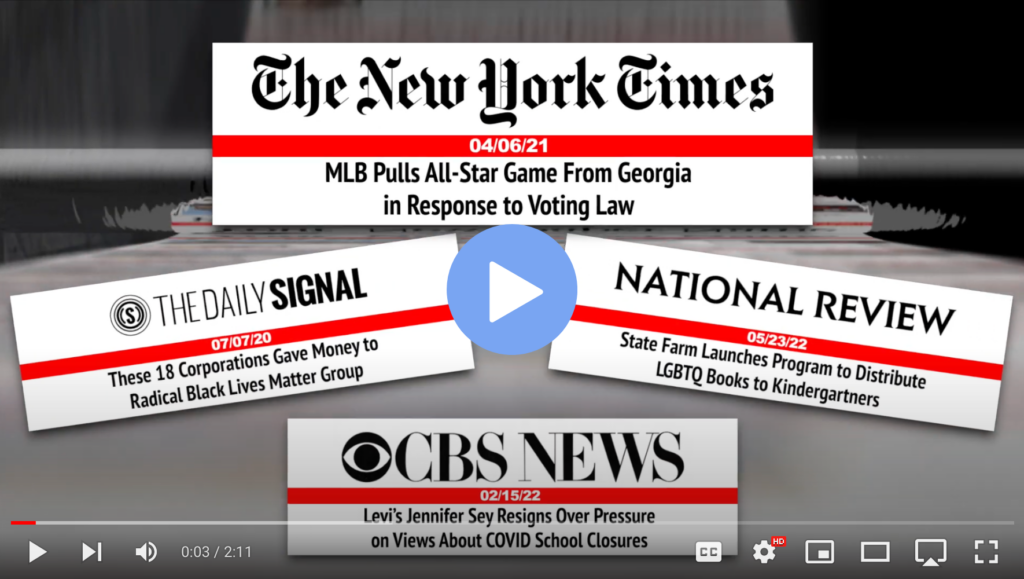 Just like American families should be able to buy goods and services without always making a political statement, American workers deserve the chance to do what they do best without contributing to radical liberal causes.
→ Read more: America's largest nurses' union calls on Congress to legalize abortion up until birth (Washington Free Beacon)
→ Read more: ICE officers demand freedom from AFL-CIO over mismanagement, 'defund the police' stance (Washington Times)
Biden Is Gaslighting On Gas Prices 😠
President Biden has tried to blame Vladimir Putin for Americans' pain at the pump. He's faulted U.S. energy producers, too. Now, he's pretending that gas stations are responsible. They're not—but Biden is.
This weekend, he told gas stations to "bring down the price" of gas. That's ridiculous—most are mom-and-pop operations just trying to make ends meet. Even talking heads on CNN had a hard time taking him seriously. What would really stop prices from skyrocketing? An end to Biden's radical climate agenda. His proposed budget aims to spend $44.9 billion on environmental pet projects—like sending DHS more than $55 million to battle climate change instead of tackling surging illegal immigration. And he just blocked new oil drilling off both of our coasts and might block any new drilling for five years.
Biden threatens to make this energy crisis even worse for millions of families every day that he continues with his misguided climate crusade.
→ Read more: Yes, you can blame Biden for crazy gas prices—here's why (New York Post)
→ Read more: Gas station owners hit back after Biden blames them for high prices: 'So untethered from reality' (Fox News)