American Culture
January 5, 2021
Georgia's Choice 🗳️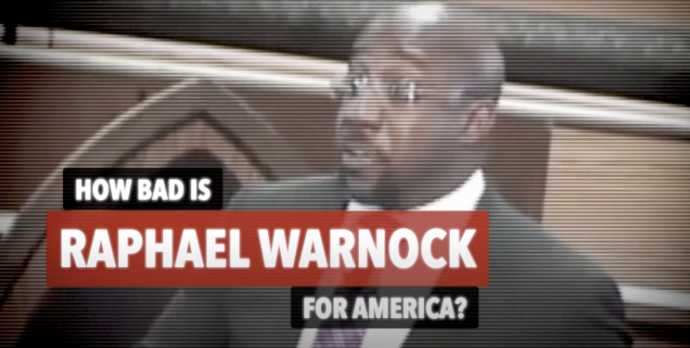 What will Democrats do if they win the Senate? This question matters as Georgia voters head to the polls in today's runoff elections. If Democrats Raphael Warnock and Jon Ossoff head to the Senate, the consequences for America will be severe.

The bottom line: If Republicans lose both races, expect two years of liberal policies that would threaten America's values, economy, and security.

A victory by Warnock and Ossoff would hand control of the Senate to Chuck Schumer (D-NY), who would try to pass Joe Biden's agenda and appease the far-left base. The list of bad policies includes:
– Economic Disaster. A liberal Senate would wrap the economy in stifling red tape after four years of rolling government back. It would raise taxes on job creators only a few years after taxes were cut, while giving labor unions more power to stifle worker freedom. These policies would hold back the economy at the worst possible time, when millions of families are struggling.

– Spending Explosion. Joe Biden wants "stimulus," which is shorthand for spending trillions of dollars America can't afford. He has called for at least $11 trillion in new federal spending, which a Democratic Senate would do its best to pass. Never mind that the national debt is already set to reach $30 trillion under Joe Biden's watch.

– Military Cuts. A Democratic Senate means putting socialist Bernie Sanders (I-VT) in charge of defense spending as chairman of the Budget Committee. Sanders would finally have the power to fulfill his long-standing plans to slash spending on the Armed Forces, even though it would leave the American people less safe.

– Abortion Expansion. Democrats plan to repeal the Hyde Amendment, which prevents the use of federal taxpayer dollars to pay for abortions. It's an early sign that liberals want to expand abortion and force every American to subsidize it.

– Cultural Attacks. Liberal senators want to use the power of government to stifle conservative speech. And as woke activists continue to take over the Democratic Party, they'll pressure the Senate to pass policies that divvy up Americans based on race and divide the country even further.
The liberal agenda is too long to list in full. But the short version is clear: A Democratic Senate would move America further to the left than ever before. Georgia, your move.

→ Read more: Loeffler warns Georgians of generational stakes in senate runoff (National Review)

→ Read more: Perdue warns of Democrats' radical socialist agenda (Fox News)