General
July 12, 2019
My Trip to Israel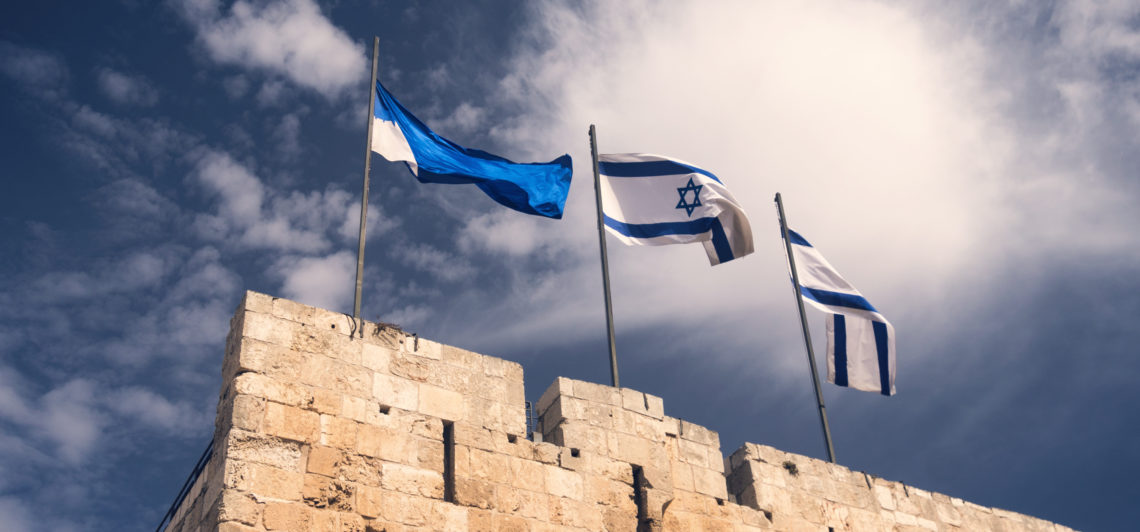 I'm very excited to share with you details from my week-long trip to Israel to participate in Israel Hayom's conference on the U.S.-Israel relationship.
I've had the privilege of visiting many places throughout the world, but Israel will always hold a special place in my heart.
The United States and Israel have long shared a close strategic relationship, but the bond between our two nations goes deeper. Both countries were founded by brave leaders who believed in their respective causes despite the odds against them. Both nations have their roots in a shared belief system that celebrates democracy, religious freedom, and the rule of law.
As U.N. Ambassador, I was proud to defend Israel – not just as an ally, but as a friend. With President Trump's support, we were able to move the ball forward and make real progress. We stopped funding the U.N. Relief and Works Agency (UNRWA), a U.N. agenda that undermines Middle East peace by politicizing and inflating the number of Palestinian refugees; we left the U.N. Human Rights Council where attacks on Israel are almost a daily occurrence; and as is our sovereign right, we moved our embassy from Tel Aviv to Jerusalem.
Returning to Israel after my time at the U.N. was a moving and meaningful experience. It was a pleasure to sit down with Israel Hayom publisher Miriam Adelson and discuss the U.S.-Israel relationship. We covered a range of topics from anti-Israel bias hat the U.N., to the prospects for a Middle East peace deal, to Iran's increasing aggression. If you missed our conversation, you can watch ithere.
The trip started with a visit to the Old City of Jerusalem. Visiting Jerusalem is a religious experience and a unique opportunity to connect with one's faith on a higher level. It's impossible not to feel God's presence when you're praying at the Western Wall.
It was an honor to visit the new U.S. Embassy in Jerusalem. One of the proudest moments of my two years as U.N. Ambassador was the day I vetoed the U.N. Security Council resolution condemning the United States for moving our embassy to Jerusalem.
Thanks to President Trump's courage, the United States did not succumb to international pressure. Not only did we stand by our friend and ally Israel, we asserted our fundamental sovereign right to decide where we place our embassy – just like we do in every other country.
My husband and I enjoyed lunch with Prime Minister Benjamin Netanyahu and his wife Sara. It was an opportunity to discuss important issues in the Middle East and the world. Even though I'm no longer U.N. Ambassador I care deeply about world events, and will never stop fighting for American principles.
Finally, we headed north and toured many important areas, including the Sea of Galilee and the Golan Heights.
In Galilee, it was humbling for my family to be able to visit the sites of Jesus' ministry, places sacred to Christians across the globe. In too many places around the world governments deny their people the right to choose their faiths or the right to have a faith at all.
As its name suggests, the Golan Heights is an elevated region along the Israel-Syria border. Israel captured this strategic stronghold when it defended itself from Syrian attack during the Six Day War in 1967. Earlier this year, President Trump courageously had the backs of our friends when he signed a proclamation recognizing Israeli sovereignty over the Golan Heights.
All told, it was a wonderful week in the Holy Land and far too short. Israel may be a small country geographically, but there is so much to see and learn. From Jerusalem to the Golan, from the Mediterranean Sea to the Dead Sea, Israel is a nation that envelops you.