December 8, 2021
Stand For America Policy Book – American Strength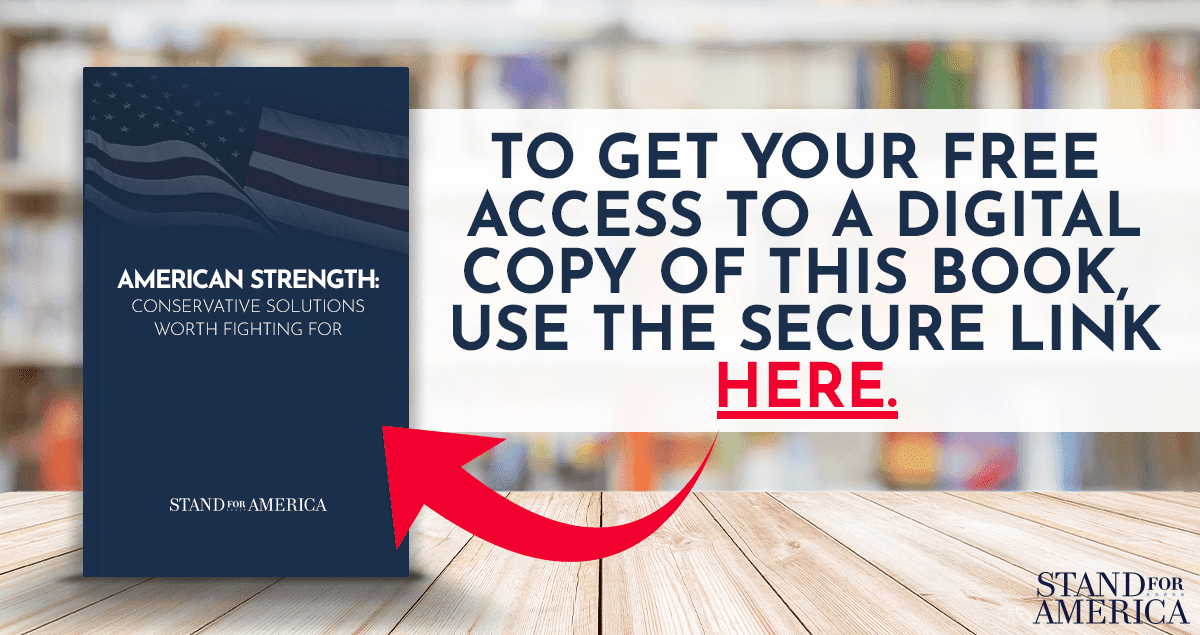 Ambassador Nikki Haley founded Stand For America with the mission of promoting policies that protect freedom at home and strength abroad. Now more than ever, America needs solutions to push back damaging policies from the left that are making America less prosperous, less free, and less safe. Liberals' socialist spending plans, open borders, skyrocketing crime, and cowardly foreign policy are launching America backward.
That's why Stand For America took action. We rallied leading conservative voices from every corner of the country and asked: Where does America go from here? The bold ideas we received from experts, government officials, religious leaders, and other influential Americans were just too good. We couldn't help but share them with you.
So we compiled them into a book: American Strength: Conservative Solutions Worth Fighting For. Our book includes essays from Amb. Haley and other conservative leaders that detail smart solutions to America's biggest problems. From immigration and education, to overcoming poverty and protecting life, to combatting Russia, Iran, and Communist China—it covers just about everything.
Now is the time to steer our country back toward more liberty, less government, and greater leadership on the world stage. After all, as Amb. Haley puts it, America is "a country of boundless optimism and limitless opportunity for all. We cannot let that promise slip away or stay out of reach for so much as one person."
Click here to read our book. Trust us, it's well worth your time.