American Culture
January 4, 2021
The Georgia Stakes 🍑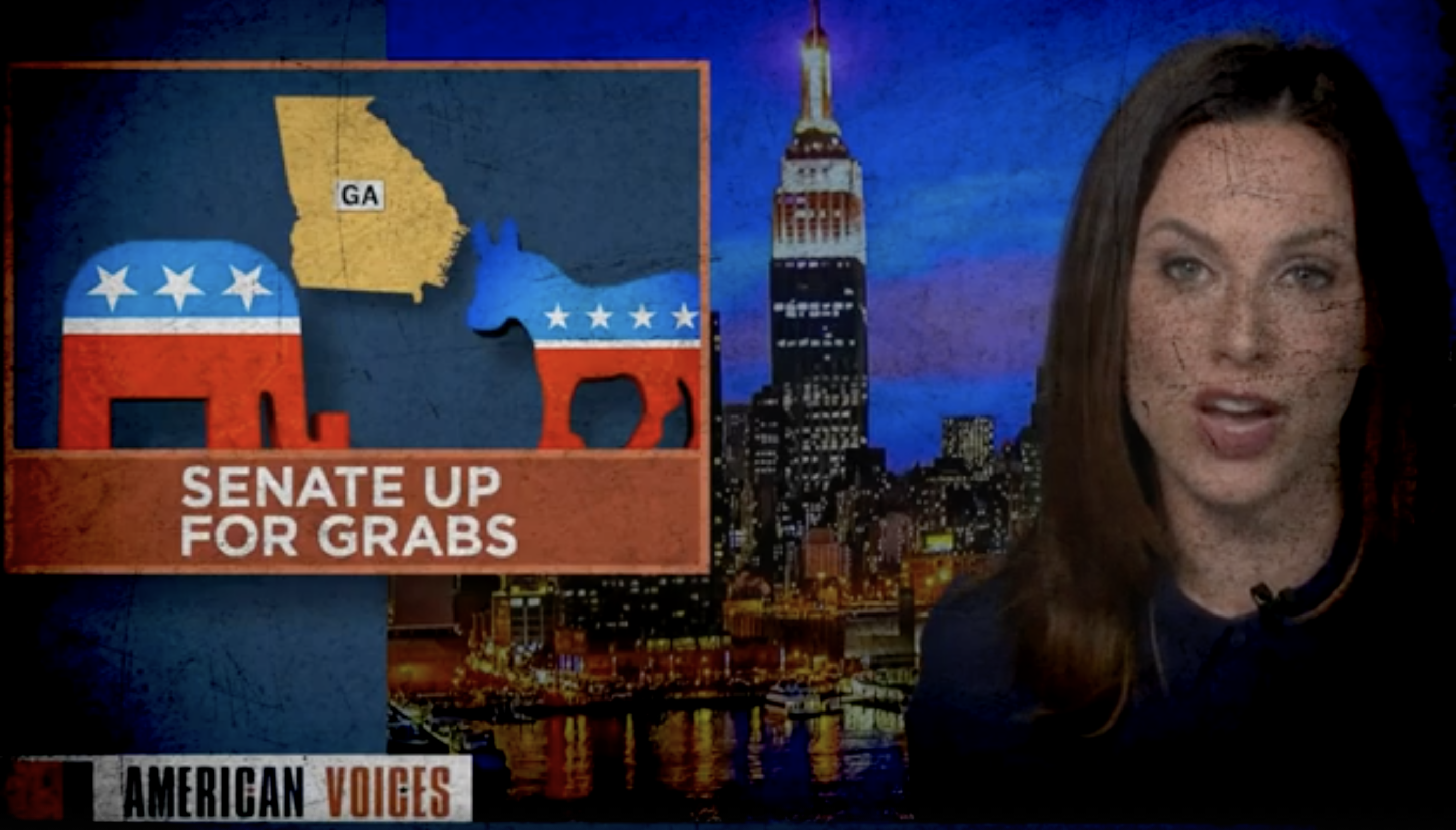 Tomorrow's Georgia Senate runoff election will determine the course of the next four years. Either Republicans will maintain the ability to check the Biden administration's bad policies, or Democrats will be free to enact their radical vision for America.
Heading into Election Day, Democrats are already set to control the House of Representatives and the White House. If Jon Ossoff and Raphael Warnock win, the left will have a majority in the Senate, too. The last time Democrats controlled Congress and the White House, they passed ObamaCare, trillions of dollars in wasteful spending, and a slew of other bad policies. Now Democrats are even further to the left, so the damage they do would be much worse.
We've already told you about Warnock, who's running against GOP Senator Kelly Loeffler. Warnock is as far left as they come. Senator David Perdue's liberal opponent, Jon Ossoff, raises plenty of red flags, too. The latest concerns come from his history of taking money from Chinese companies with ties to the Communist Party.
Given their records, both Ossoff and Warnock are guaranteed to be rubber stamps for the Biden administration. Georgia shouldn't buy what they're selling, because America can't afford it.
→ Read more: California union members campaign in Georgia (Fox News)
→ Read more: How does Ossoff think about China? (National Review)
Crime and Punishment in San Francisco 🗡️
The people's republic of San Francisco is putting its own people in danger. That's the sad reality of the policies put in place by the city's ultra-liberal district attorney, Chesa Boudin.

Boudin's job is to prosecute criminals and protect citizens, but he takes a different approach. At the start of the pandemic, he released about half of San Francisco's jail inmates. He has also failed to prosecute repeat criminals. Now burglary is up 40% in the city. On New Year's Eve, one alleged burglar killed two women in a hit-and-run. It turns out he had been released from prison in April and rearrested twice since then. 
San Francisco is a case study in the consequences of the extreme criminal justice policies demanded by leading liberals, which go much further than mere reform. The evidence is growing that these policies are destructive, leaving people less safe and claiming innocent lives. 

→ Read more: S.F. parolee accused of killing 2 pedestrians was free despite several recent arrests (San Francisco Chronicle)

→ Read more: Mother demands justice for daughter killed in New Year's Eve hit and run (CBS San Francisco)