General
July 12, 2019
Weekly Reads – July 12, 2019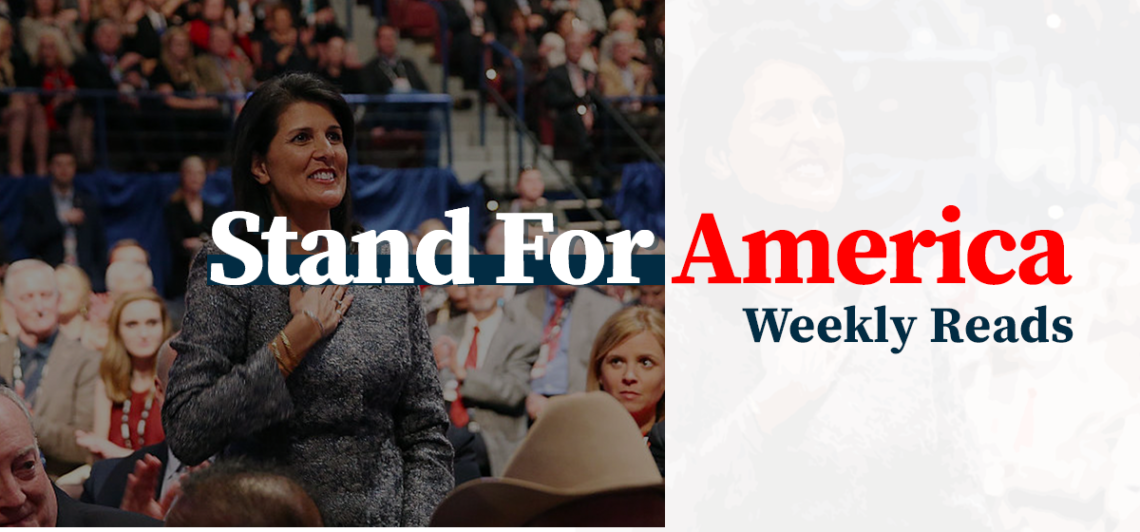 We must get to work exposing socialism for the fraud and failure it is and taking back our culture and our country.
Former U.S. Ambassador to the United Nations Nikki Haley recently spoke publicly about a strategy book she and her team had put together at the U.N. in order to identify those countries that would happily take foreign aid from the U.S., but then turn around and vote against America.
President Trump responded to news that Iran has begun enriching uranium beyond the levels set forth in the 2015 nuclear deal in a tweet warning of further sanctions against the country.
Gov. Gavin Newsom (D-Calif.) signed a state budget into law Tuesday making California the first state in the nation to offer health coverage to some immigrants without legal status under its Medicaid program.
Hong Kong leader Carrie Lam said on Tuesday the extradition bill that sparked the territory's biggest political crisis in decades was dead, admitting that the government's work on the bill had been a "total failure".
Former United States Ambassador to the United Nations Nikki Haley blasted freshman firebrand Rep. Rashida Tlaib (D-Mich.) as "shameful" for complaining about the ongoing border crisis after voting against an emergency aid bill.