General
July 19, 2019
Weekly Reads – July 19, 2019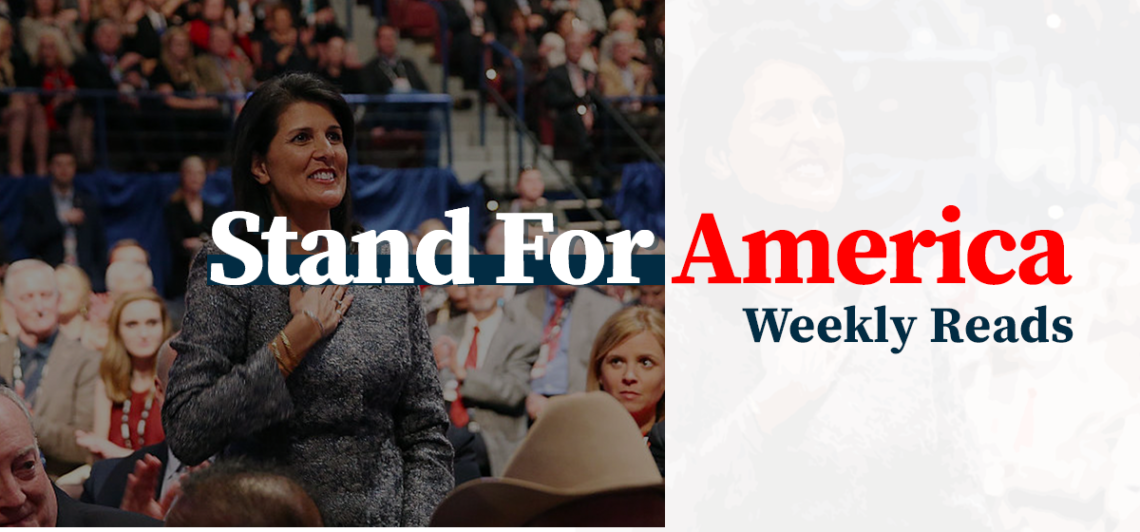 Mike Segar / REUTERS
To counter Chinese threats to U.S. vital interests, the United States must mount not just a "whole of government" response but a "whole of nation" response.
The viral FaceApp challenge has seen internet users worldwide 'artificially age' their faces in smartphone images using an AI-powered app. FaceApp is a Russian-made app with 80 million users worldwide, and a history of producing outrageous visual 'makeovers' using AI technology.
Sen. Bernie Sanders (I., Vt.) said on Tuesday that he estimates his Medicare for All plan would cost up to $40 trillion over 10 years.
China's crackdown on ethnic Uighurs in the western part includes a vast network of at least 124 concentration camps along with scores of labor camps5) I Went to a Socialism Conference. Here Are My 6 Observations.Most of the conference attendees appeared to be white, but identity politics were a major theme throughout … It's odd, too, for those who insist that "diversity is our strength" to point to the culturally homogenous Nordic countries as ideal models anyway.