General
July 26, 2019
Weekly Reads – July 26, 2019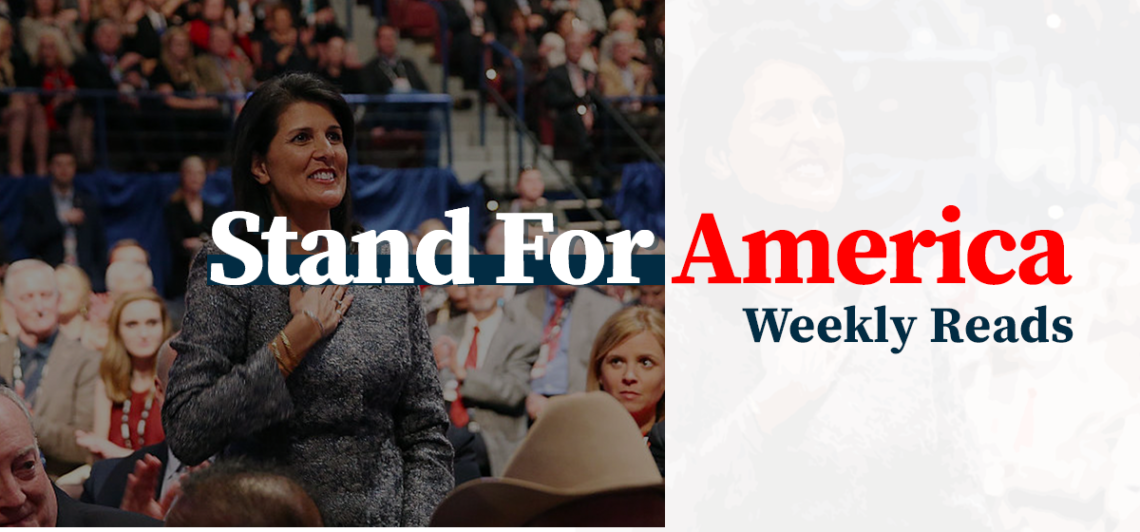 Former US Ambassador to the UN Nikki Haley blasted a UN council on Thursday for singling out Israel for alleged violations of women's rights..
An anonymous unfair labor practice charge against Sen. Bernie Sanders's (I-Vt.) 2020 presidential campaign alleges that at least three staffers were fired from the team for their involvement in organizing and labor activities, according to a redacted copy of the charge obtained by Bloomberg Law.
Earlier this month, the Congressional Budget Office (CBO) warned that a minimum wage hike to $15 per hour by 2025 could put up to 3.7 million Americans out of work.
Reaching the "Green New Deal's" (GND) goal of drastically reducing greenhouse gas emissions by 2050 is practically impossible, according to an analysis using the government's own economic modeling.
There will be furious embarrassment in the British government this evening over Iran's seizure of two British oil tankers today. One of those tankers is British-flagged, and the other is British-owned.