American Culture
April 17, 2021
What We're Standing Against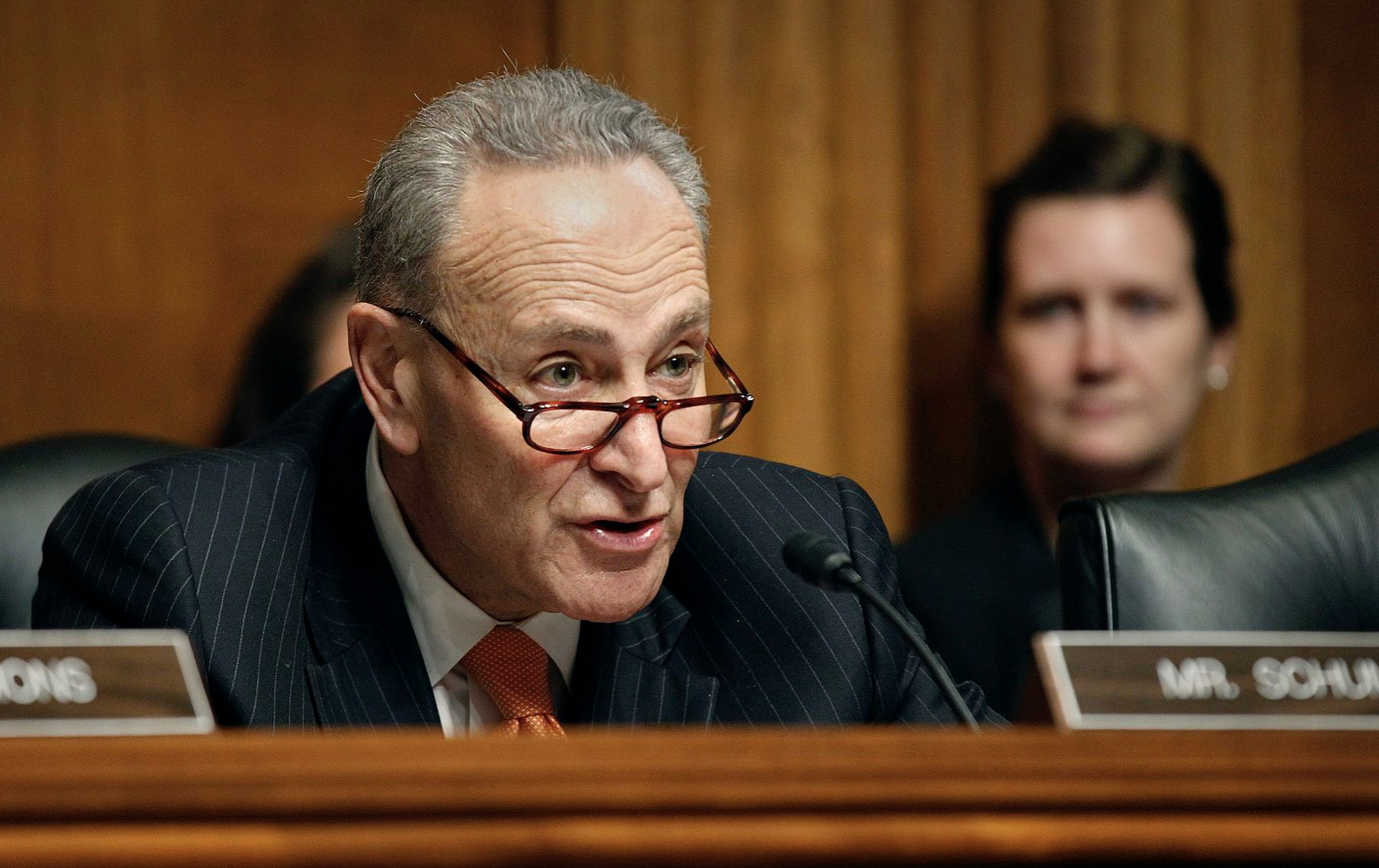 Liberals' big power grab
Quick Summary: The Democrats are trying to turn public opinion against GOP election reforms advancing in states across America. What's motivating their assault? They need to gain momentum to push the liberals' "For the People Act" through Congress. This is the same bill we warned about in January that's all about ensuring liberal victories at the ballot box. It should really be called the "For the Politicians Act."
What else do you need to know? The act would overturn the sensible state laws Republicans are passing and give the federal government unprecedented control over state elections. It would attack the First Amendment and limit Americans' ability to speak about politics and policy—which is why the First Amendment exists. It would allow the government to help pay for campaigns. And finally, it would replace state voting laws with some of the far left's most dangerous voting practices:
Ballot harvesting
Automatic voter registration
Gutted voter ID requirements
Restrictions on removing illegal voters from rolls
Stand For America has a new video highlighting some of the worst parts of the bill.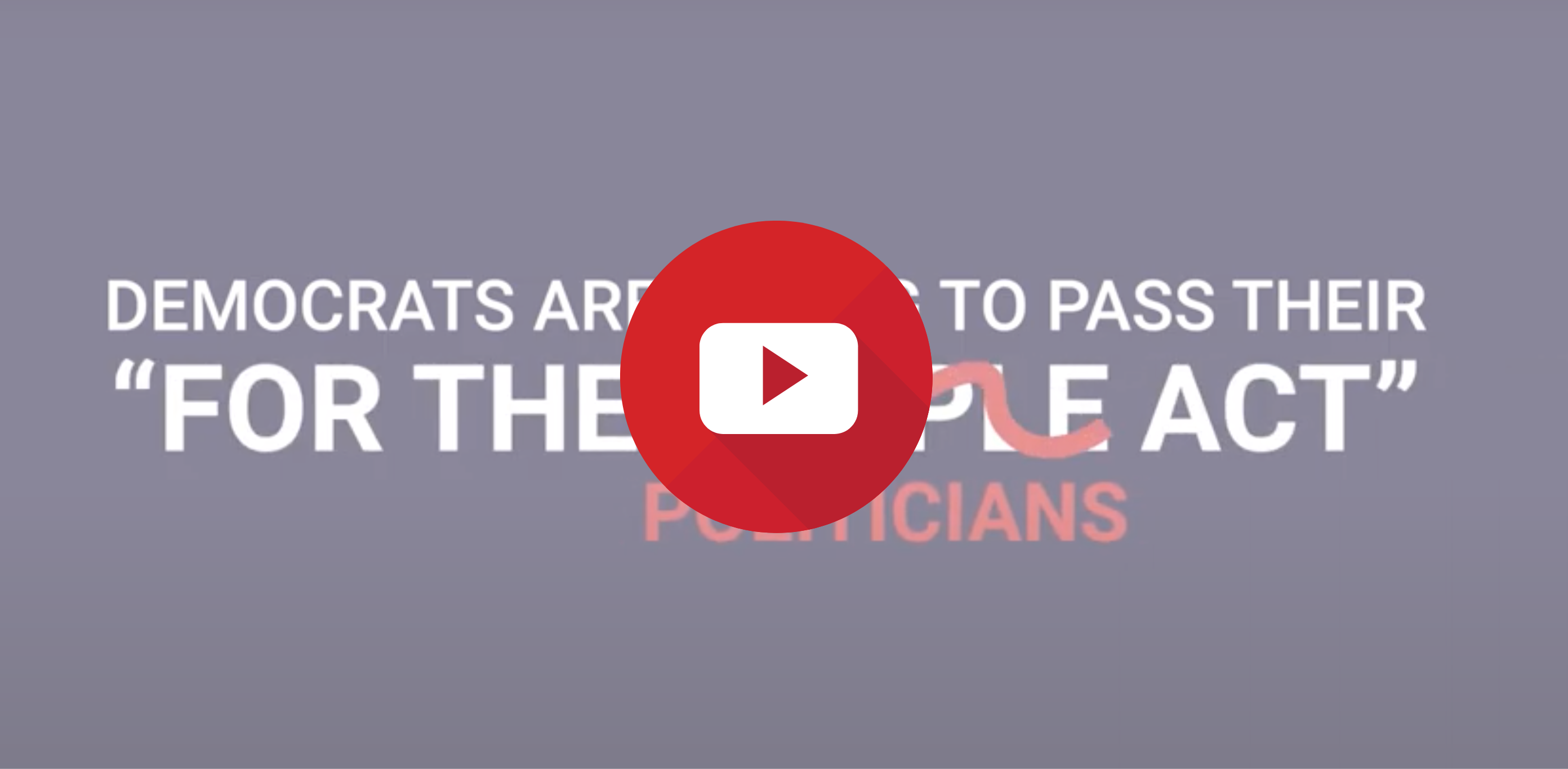 ​

What's happening? Democrats' plan to pass their bill depends on turning the country against Georgia's new election reform law. The left and woke corporations have joined forces to attack the bill. And they've extended their attack to Texas and Arizona, where corporate leaders and activists have voiced their strong opposition to GOP election reform legislation.
The far left's operation doesn't stop with these states. Last weekend, hundreds of corporations—including Google, Amazon, and Starbucks—signed a statement promising to oppose "any discriminatory legislation" that would limit voting. Translation: They'll oppose any GOP election laws.
​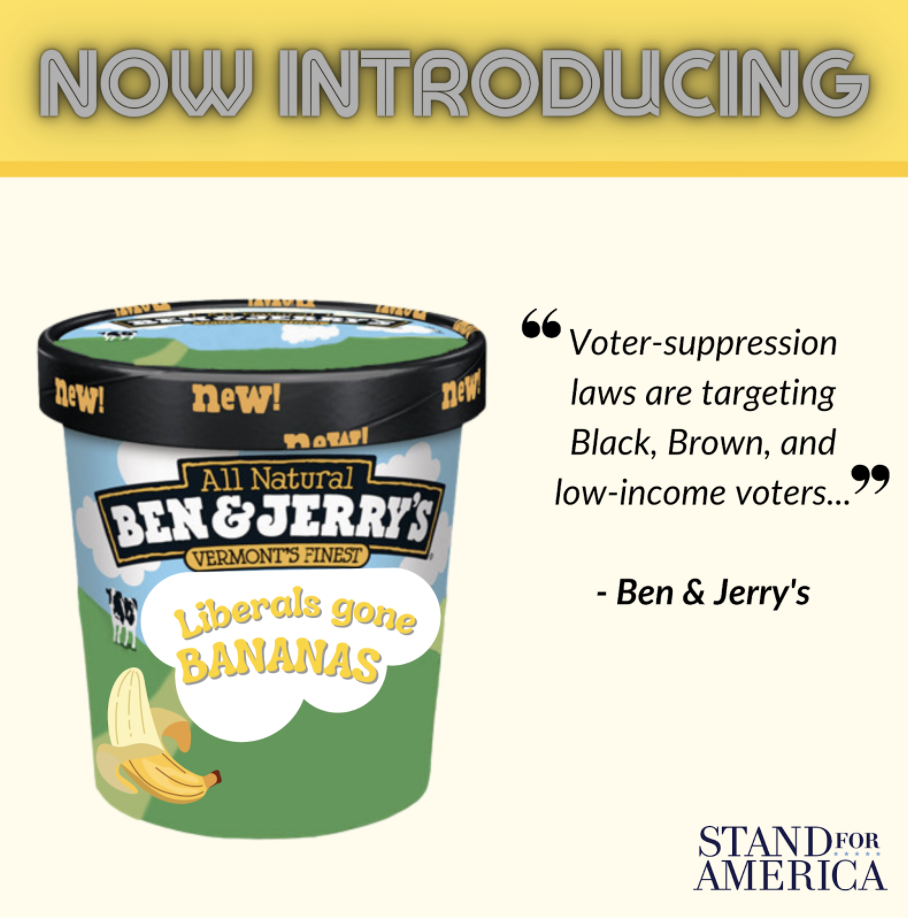 Now the left is shifting from defense to offense, as activists pressure CEOs to "work aggressively" to help the Democrats pass the "For the People Act." 
Where does the "For the People Act" stand in Congress? House Democrats passed the bill last month. The Senate will take it up soon. As the past three months show, Democrats will stop at nothing to push their liberal agenda through Congress. Senate Majority Leader Chuck Schumer (D-NY) has made it clear that this election bill is no exception, saying"everything is on the table" and "failure is not an option" when it comes to passing it. We won't be surprised if Democrats renew calls to abolish the filibuster, which would open the door for them to pass the bill with just 51 votes instead of the traditional 60.
What can we do? Along with Georgia, Texas, and Arizona, Republican lawmakers are proposing bills to protect elections in Florida, Kansas, Michigan, and other states across America.
To help safeguard our elections from a leftist federal takeover, Americans can tell the truth—about how bills like Georgia's secure fair elections, while the Democrats' bill would do the exact opposite. American democracy depends on it.
→ Watch more: "For the Politicians Act" (Stand For America)

→ Read more: Democrats' elections bill raises major free speech concerns, experts warn (Fox News)
what we're standing for
Protecting life from the left

Quick Summary: You've already heard how the left is pushing its liberal agenda—from big spending, to tax hikes, to more government control. But we want you to know about another far-left priority: undermining the pro-life movement at home and abroad. 
What's happening? President Joe Biden is rolling back Donald Trump's pro-life policies. On Wednesday, Biden proposed a rule to restore federal grants for abortion providers like Planned Parenthood. His new rule would rescind Trump's "Protect Life Rule," which currently stops taxpayer money from funding abortions in two ways: It requires family planning clinics that receive federal grants to physically and financially separate abortion services from the rest of their work. It also prohibits these clinics from referring patients for abortions.
Planned Parenthood opted out of this grant program—and lost $60 million a year—because of Trump's policy. But Biden's new rule would reopen the taxpayer spigots to abortion providers.
What's already happened? In January, Biden signed an executive order to repeal the "Mexico City Policy," which banned U.S. money from funding abortions overseas. Ronald Reagan made this policy law in 1985, and Trump expanded it in 2017. Though Biden's repeal of the policy was disappointing, it wasn't unexpected; every Democratic president since Reagan has done the same.
What's coming next? With Biden in the White House and Democrats in control of Congress, we're expecting more attacks on unborn life:
The good news: Conservatives are standing up for life. Republicans aren't going to let the left reverse Trump's pro-life progress without a fight.
This week, Rep. Chip Roy (R-TX) and more than 40 GOP congressmen introduced a bill in the House to stop all U.S. funding for the United Nations Population Fund (UNFPA). This is the right move. The UNFPA partners with Communist China's health agency, which forces women to have abortions and undergo sterilizations. Amb. Nikki Haley helped to end funding for the UNFPA during her time at the United Nations. Republicans are also pushing for a House vote on a law that would protect babies born after failed abortions.
​State lawmakers have joined the fight, too. Republicans in Arizona, Oklahoma, Indiana, Tennessee, Idaho, and other states have introduced legislation to protect unborn lives.
Make no mistake: The pro-life movement is under attack from Joe Biden and the far left. But as long as lawmakers and pro-life Americans of all backgrounds keep standing up for the sanctity of life, there's hope that life will win out in the end. For our part, this is a moral mission we'll always advance.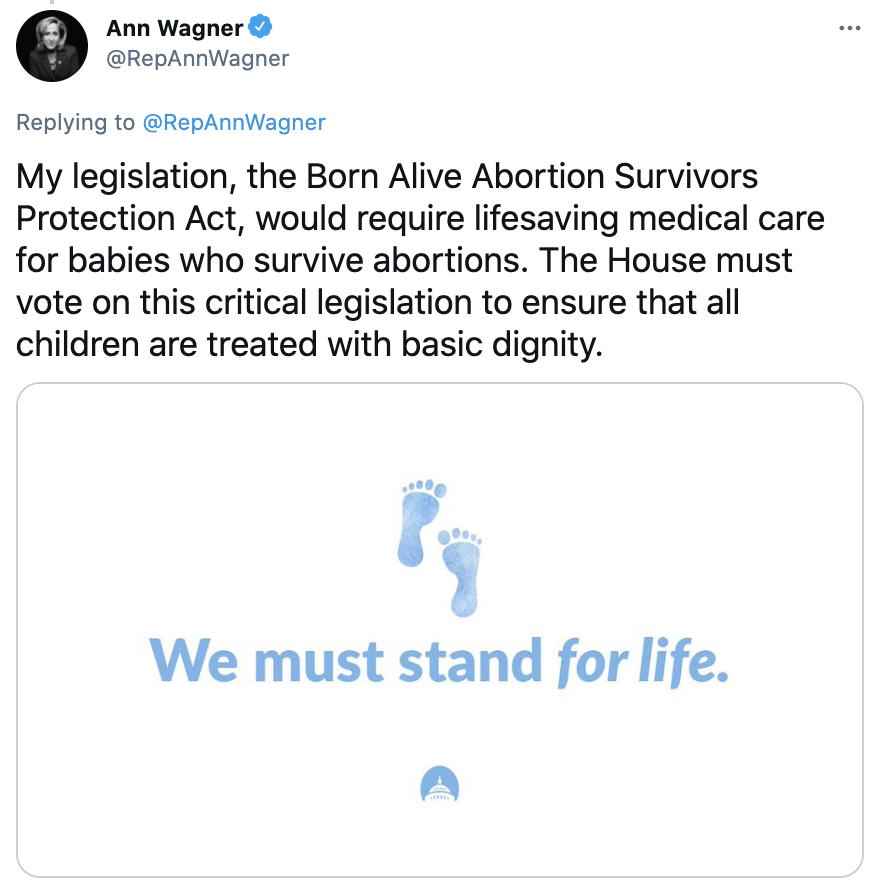 → Read more: Biden moves to roll back Trump-era ban on funding for abortion providers like Planned Parenthood (Fox News)
→ Read more: Exclusive: House Republicans aim to defund the United Nations Population Fund (National Review)