General
January 23, 2021
What We're Standing For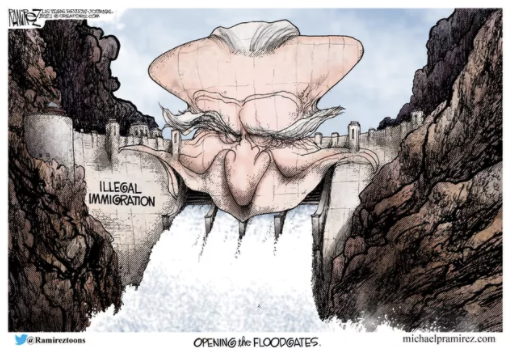 Getting to work 
On Wednesday, the American people witnessed one of the great hallmarks and strengths of American democracy: the peaceful transition of power. Ronald Reagan described it best at his own inauguration 40 years ago:
"The orderly transfer of authority as called for in the Constitution routinely takes place as it has for almost two centuries and few of us stop to think how unique we really are. In the eyes of many in the world, this every-four-year ceremony we accept as normal is nothing less than a miracle."
Amb. Nikki Haley often reminds us that she has visited many places where dictators rule and democracy is unheard of. Our system of government was born at a time when monarchies governed most countries. Two hundred and forty-four years later, our democratic experiment is now a beacon of hope for so many people. It's worth pausing to remember how remarkable this American tradition is.

Of course, celebrating our democracy doesn't mean we can't challenge the Biden administration when it comes to policy. On day one, President Biden signed at least 17 executive orders and announced other troublesome initiatives that will damage America's security and economy.

Just a few examples:
Rejoining the Paris Climate Agreement, which sets unrealistic and costly climate regulations for the United States while giving large polluters, like China, a free pass.
Canceling the Keystone XL pipeline, which was projected to sustain 11,000 jobs and help maintain American energy independence with a secure and steady supply of North American oil, instead of relying on the Middle East.
These executive orders are just the tip of the iceberg. President Biden has already released plans for a massive $1.9 trillion "stimulus" bill that we talked about last week—on top of the $3.5 trillion the government has already spent on the pandemic. He has also released a far-reaching plan to give citizenship to approximately 11 million illegal immigrants without doing anything to secure the border or prioritize legal immigration. It's not surprising that a caravan of immigrants was headed towards the border last week, hoping to gain entry under a more lax Biden administration. When you reward illegal activity, you encourage illegal activity.


​
And there are already reports of the Biden administration using California as its policy agenda model. Yes, the same California that has been plagued by rolling blackouts … that has one of the highest poverty rates in the country … that has watched its citizens leave in droves … that has one of the worst COVID records in the nation.

Our take: Biden is now the leader of the greatest country in the world. We hope and pray he leads the country in the right direction. If he is successful, then all Americans are successful. But we have seen and heard the Biden administration's campaign promises, and we know there will be many disagreements in the months and years ahead. We will offer constructive policy solutions, and we will be ready to counter bad policies with the facts. Most importantly, Stand For America will continue to remind the American people that we can never stop standing for the freedom and opportunity that make this country great.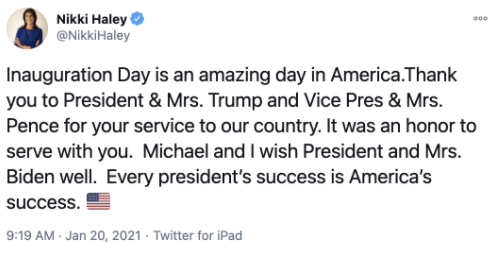 → Read more: 3 harmful consequences of Biden killing the Keystone XL Pipeline (Foundation for Economic Education)

→ Read more: It's no time for Biden to be California dreamin' (Washington Examiner)
what we're standing against
Dangerous regimes
Communist China & Genocide
In one of its final foreign policy moves, Trump's State Department declared that China is committing "genocide" and "crimes against humanity" against its Uighur population. That makes the United States the first country in the world to officially lay the blame at the feet of the Chinese Communist Party (CCP) led by President Xi. In addition to imprisoning up to a million Uighurs, the United States determined that the CCP is responsible for torture, sexual abuse, forced labor, and forced abortions—among other horrific actions.
​
Chinese labor camps, as seen on Google Earth, April 2018. Photo credit: BBC News
The declaration was the strongest denunciation of China's oppressive tactics to date, and sent a message of hope to the millions of people suffering under China's thumb.
"This gives us hope that those who have attempted to water down what is happening with the destruction of our people can no longer hide their complicity." – Ziba Murat, a Virginia resident whose mother, Gulshan Abbas, is imprisoned
China's reaction was to be expected. The communist government quickly deemed the declaration a lie and called outgoing Secretary of State Pompeo a "doomsday clown." It also placed sanctions on Pompeo and more than two dozen members of the Trump administration, blaming them for "crazy moves which have gravely interfered in China's internal affairs."

Russia Ups the Ante
Russia also made news this week when police arrested and imprisoned opposition leader Alexei Navalny upon his return to Moscow. Five months ago, Kremlin operatives poisoned and almost killed Navalny, who is one of Putin's fiercest critics. The jailing once again revealed the dark nature of Putin's regime and his willingness to poison, jail, or eliminate anyone who threatens his corrupt grip on power.
Our take: Not only are Russia and China a threat to their own people, both countries have increased their aggression towards the United States. In its quest to surpass America by any means necessary, Communist China has grown bolder in brazenly stealing our technology. And Russia was recently responsible for one of the largest, if not the largest, espionage operations in U.S. history. The Trump administration rightly took a strong stand against China, slapping sanctions on the regime and its officials, including for human rights abuses against the Uighurs. And despite the liberal media's narrative, the Trump administration was tough on Russia. Under President Trump, the United States repeatedly took actions that undermined Putin's interests—dozens of them. For the sake of America's safety and the world, the Biden administration should stay the course and follow Trump's lead—not undo the progress we've made.
→ Read more: China Uighurs: All you need to know on Muslim 'crackdown' (BBC)
→ Read more: Byron York on Trump's Russia Record (Washington Examiner)