General
January 30, 2021
What We're Standing For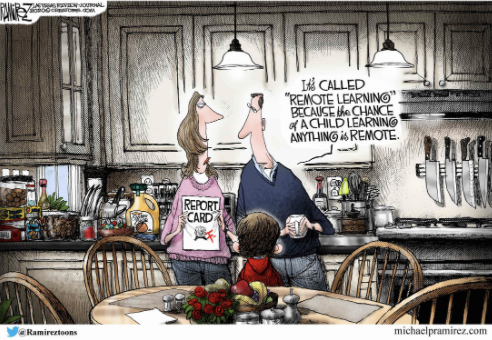 Educating our kids
Joe Biden vowed to open schools within the first 100 days of his administration, but for now it looks like he is siding with teachers unions over our children's education.
We've previously cited many studies showing it's safe to reopen schools, but the battle reached a fever pitch this week. The CDC (which has always been the gold standard for liberals) released findings showing "schools operating in person have seen scant transmission of the coronavirus, particularly when masks and distancing are employed."
At the same time, the consequences of keeping schools shut have been just as stark. Failing students, increased mental health issues, and overwhelmed parents are just some of the consequences. In Las Vegas, a surge in student suicides pushed schools to reopen this month.
​
But all this evidence has not been enough for some teachers unions. Chicago Public Schools were set to reopen on February 1, until the Chicago Teachers Union voted to continue remote learning until teachers feel "safe" and threatened to strike.

What did Joe Biden do? He sided with the teachers unions. His chief of staff, Ron Klain, told CNN that schools are unsafe to open until they get billions of dollars more in stimulus funds. It should come as no surprise that Biden's pick for deputy secretary of education is a San Diego superintendent and leading opponent of reopening schools.

It's not just Chicago. In West Virginia, the teachers union is suing to stop a back-to-school plan. Ditto in New Jersey. And in San Francisco, the school board is more focused on renaming schools honoring George Washington and Abraham Lincoln (because of their "racist" records) than reopening schools. Even San Francisco's liberal mayor opposes the school board's decision. (Bonus: The move will cost San Francisco schools more than $400,000—money that could be used to help struggling students instead.)

Our take: It's bad enough that teachers unions are holding our kids' education hostage, but it's even more disappointing and egregious that Biden is choosing politics over our kids' education. For more than a year, liberals have been preaching to follow the "science." The science is unequivocal: opening schools is safe; keeping them closed has turned deadly. It's time for liberals to stand up to the special interests and put our kids first.

→ Read more: Chicago Teachers Union vs. Biden (Wall Street Journal)

→ Read more: Union head says opening schools is 'white supremacy,' suicide concern 'white privilege' (My Northwest)
what we're standing against
Federal takeover of elections
House Democrats, led by Nancy Pelosi, recently reintroduced a bill called "For the People Act" that has nothing to do with the people. It should be called "For the Politicians Act." Democrats are presenting H.R. 1 as a voting rights bill, but its effect would be to concentrate liberal power.
Government control: The Constitution grants states broad authority to make election laws. Some states have early voting, while others have Election Day voting only. These decisions are—and should be—left to the states. Centralized control is often a bureaucratic nightmare, while a decentralized system makes voter fraud more difficult. H.R. 1 would take away states' rights and put election decisions in the hands of the federal government. The bill would also take redistricting decisions from state legislatures and give it to "independent" commissions that have historically favored liberals.
Increased potential for fraud: H.R. 1 would increase the potential for election fraud by mandating same-day voting registration, which makes it difficult for election officials to verify accuracy.
D.C. statehood: You might wonder what D.C. statehood has to do with election reform. Answer: nothing. It's another attempt by Democrats to increase their voting margin in Congress and impose their liberal agenda. In H.R. 1, Congress fully endorses D.C. statehood for the first time.       
Our take: The federal government does have a role to play in elections— ensuring they are safe from foreign interference. But states should take the lead on how and when voting takes place. They should also lead the way on reform efforts like increasing election security and decreasing the potential for fraud. For example, more state governments should root out ballot harvesting—the controversial process of allowing third parties to collect and deliver ballots. H.R. 1 bill does none of that. It's a blatant effort to grab power through the legislative process instead of winning voters over with ideas.
→ Read more: The facts about H.R. 1—the For the People Act of 2019 (The Heritage Foundation)
→ Read more: Pelosi's top priority: consolidating power (Wall Street Journal)
what we're standing against
Rejoining the UN Human Rights Council
It's hard to think of a more farcical organization than the UN Human Rights Council (HRC). Case in point: How many times has the HRC held a meeting about human rights horrors in China, Iran or Russia? A grand total of zero.

In 2018, Ambassador Nikki Haley explained to the world why the United States was leaving the UN Human Rights Council.
"Human rights abusers continue to serve on, and be elected to, the council. The world's most inhumane regimes continue to escape its scrutiny, and the council continues politicizing scapegoating of countries with positive human rights records in an attempt to distract from the abusers in its ranks."
Under Nikki's leadership, the United States worked hard to reform the Human Rights Council for a year, but its members weren't interested in reforms. Neither were many organizations who work on human rights issues. Leaving the council was not an easy decision, but she believed America should not legitimize a council that actively harms human rights.

Since then, HRC has proven how right Amb. Haley was. China was elected to the council this fall, even as new evidence comes to light about the brutal oppression of its Uighur Muslim population. The communist regime was joined by other brutal countries, like Russia and Venezuela.

Not only does the Human Rights Council ignore major abuse, it actually rewards the world's world human rights abusers by granting them a seat on the council.

Now Joe Biden is talking about rejoining the HRC. This move is a slap in the face to the millions of oppressed people in China, Venezuela and so many other places. It also makes the United States look weak in the eyes of the world.

Nikki harshly criticized the Biden administration this week on her Fox News appearance. Watch below:

​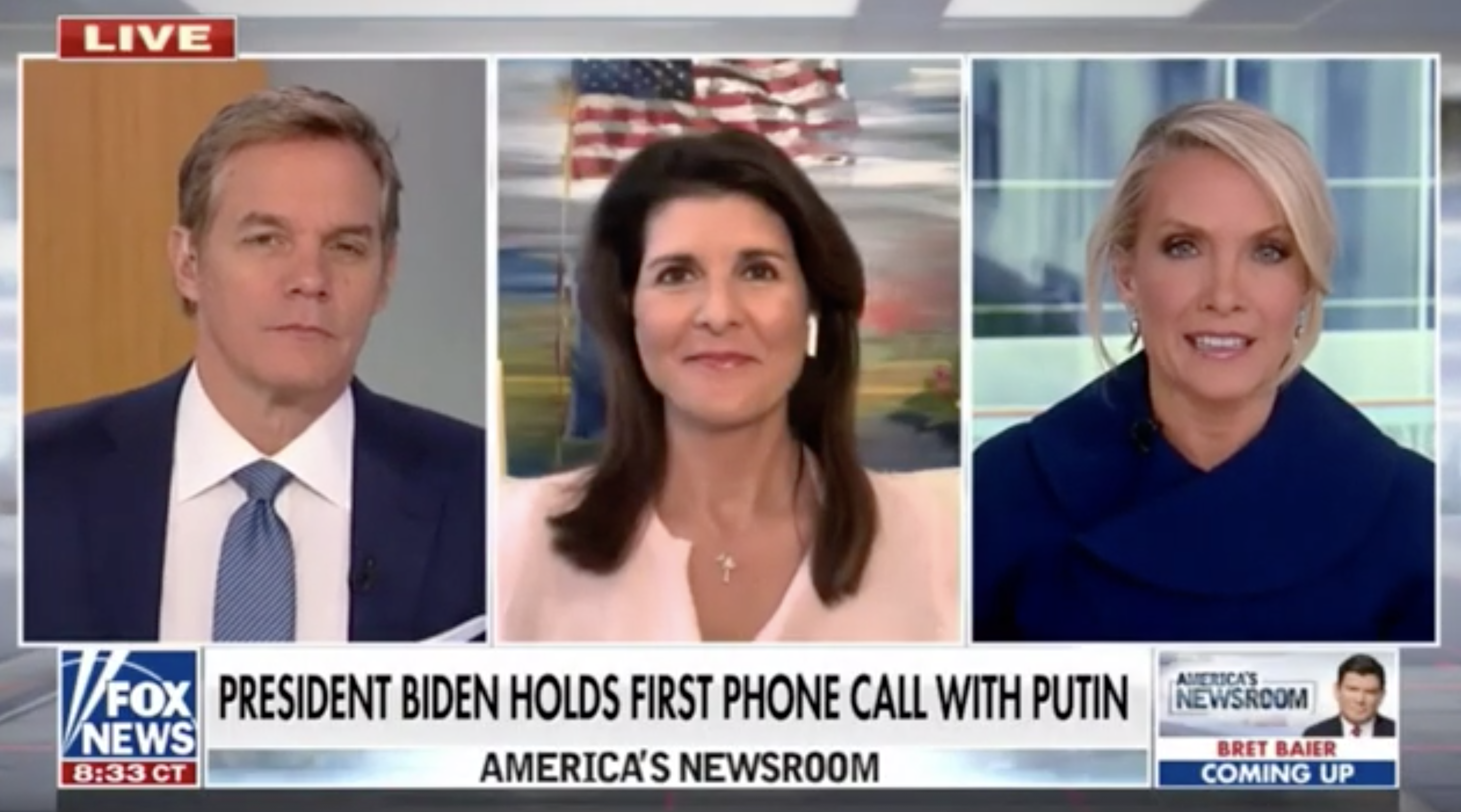 Our take: The UN Human Rights Council plays the world for fools. Its members preach about human rights and condemn democratic countries like America and Israel, all while trampling on human rights in their own backyards. If President Biden truly cared about human rights, he would shine a bright light on the UN's hypocrisy—just like Nikki did—and refuse to participate in its charade.

→ Watch more: Nikki Haley on leaving the UN Human Rights Council (The Heritage Foundation)

→ Read more: Haley says Biden rejoining UN Human Rights Council would 'fly in the face' of rights push (Fox News)