Climate change
April 24, 2021
What We're Standing For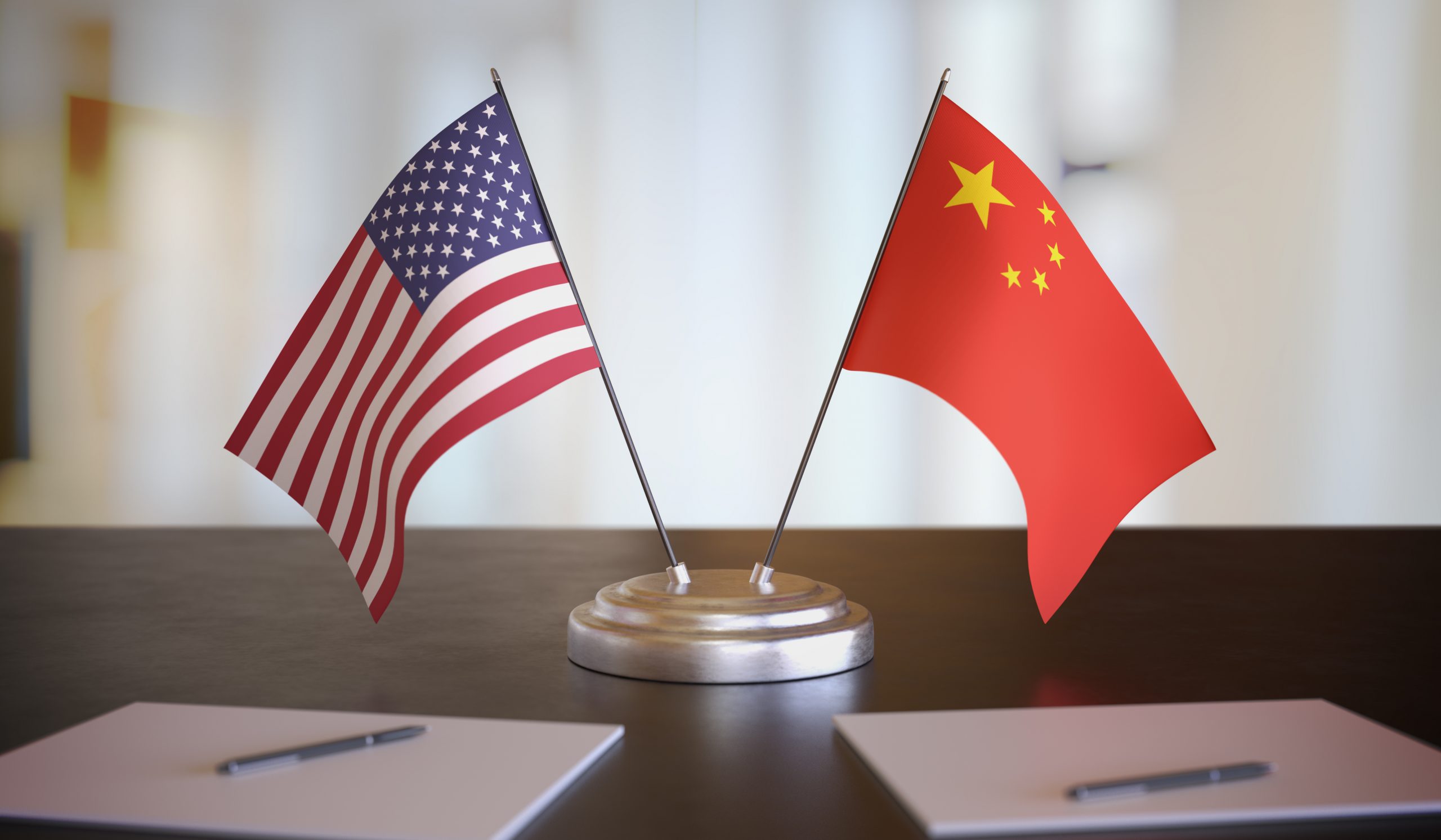 Putting American security first
Quick summary: President Joe Biden and the Democrats want to put climate change at the core of nearly everything—including the United States' relationship with Communist China. But their fixation on green energy could jeopardize putting American security first, not to mention the safety of America and the world.
What is Biden doing? "Partnering" with China on climate change:
Last week, Biden sent "Climate Czar" John Kerry to Shanghai to negotiate climate commitments with the Chinese government. The result? China said it expects America to uphold our end of the Paris Climate Agreement (now that Biden has reentered it), but that we shouldn't expect China to try harder to fight climate change. In the words of China's deputy foreign minister, "Some countries are asking China to do more on climate change. I am afraid this is not very realistic."
This week, Biden hosted a virtual Leaders Summit on Climate. China's President Xi Jinping and Russia's President Vladimir Putin both attended, but neither made serious new commitments to reduce emissions. Biden, on the other hand, doubled the commitment Obama made under the Paris Agreement in 2015. He promised to cut U.S. emissions by at least 50% compared to 2005 levels over the next decade.
Why is this bad? Biden's narrow focus on climate sends a dangerous message: The U.S. is prioritizing climate change over the far more pressing issues we have with China, such as its military aggression, Uighur genocide, suppression of freedom in Taiwan and Hong Kong, and cyber hacking in America. In her latest PragerU video, Amb. Nikki Haley explains how Communist China is our biggest global threat.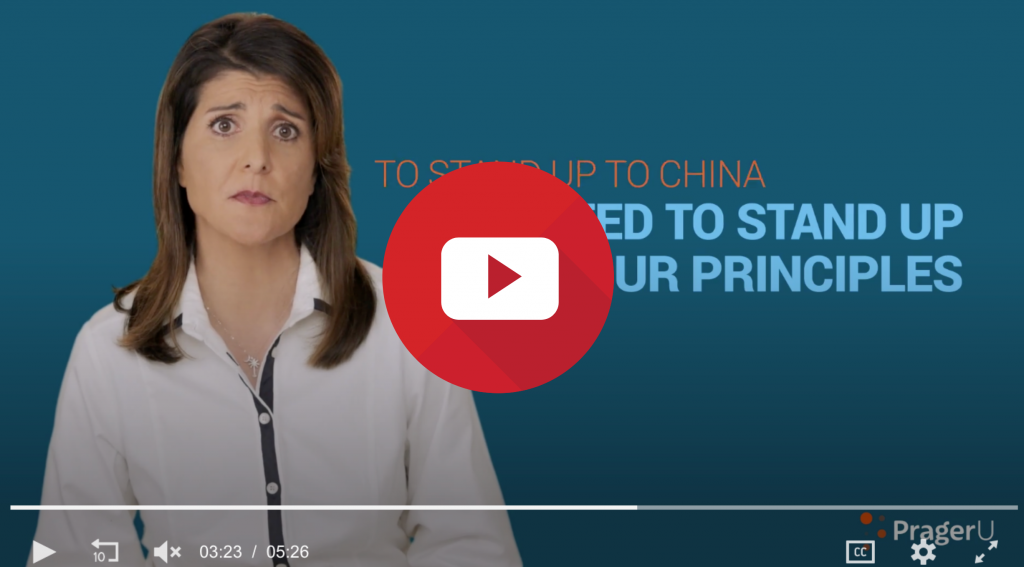 Kerry insists that the U.S.-China climate partnership won't deter our efforts to stop China's other abuses. That's simply not true. By "partnering" with the U.S. on climate change, China is paying lip service to appease Biden and liberals in power.
We know that the Chinese Communist Party won't do anything to harm China's growing economy. Plus, the Chinese emit more carbon and use more coal than any other country in the world. But they're happy to see Biden hamstring our economy by escalating America's climate commitments—even though U.S. emissions decreased after Donald Trump left the Paris Agreement in 2017.
What else is Biden doing? The far left is pressuring Biden to cut Pentagon funding, and he looks set to comply. His new budget proposal would leave less money for the U.S. military than it has had in years past. Meanwhile, China is building up its military forces. It now has a bigger navy and stronger missile system than we do.
What is the GOP doing? As Biden is blinded by climate change and foolish far-left budget requests, other lawmakers are standing up to China.
Representative Mike Gallagher (R-WI) and Senator Todd Young (R-IN) cosponsored legislation that would accelerate America's technological lead over China.
Republican senators introduced a bill to ensure companies with ties to the Chinese Communist Party don't profit off of American investors.
Our take: Standing up to China and ensuring it doesn't dominate America and the world requires leadership, firmness, and strength. Feel-good climate summits need not apply.
→ Read more: Joe Biden's climate denialism (National Review)

→ Read more: Joe Biden's unserious Earth Day summit (New York Post)
what we're standing against
Court packing
Quick summary: For years, liberal activists have pushed Democrats to add more liberal justices to the Supreme Court. Now, President Joe Biden and congressional Democrats are caving to their demands.
What is Biden doing? Today weeks ago, Biden set up a commission to "study" and release a report on court packing. Led by two Obama-Biden liberals, the 36-member group is one big nod to the far left.
Where does Biden stand on court packing? It depends on which Biden you ask … He made headlines last fall for refusing to answer whether he'd pack the Court. But he hasn't always been so evasive. In fact, he used to staunchly oppose court packing:
​
So what's changed over the past six months? Well, Biden became president and decided that bowing to the far left is easier than keeping up the facade that he's a "moderate."
How did liberals react? A few days after Biden announced his commission, several Democrat lawmakers took the court-packing push a step further and introduced legislation to add four justices to the Supreme Court. This is conveniently one more than the number of justices Donald Trump added as president, and it would give the Democrats a liberal majority.
Why is this bad? The role of the Supreme Court is to interpret the law and decide cases entirely independent of politics. Packing the Court would strip it of its nonpartisan status and turn it into a liberal political machine. Any legislation the Democrats can't jam through Congress, a liberal Supreme Court could make the law of the land.
Leaders from the left and the right agree that court packing would erode any trust the American people have in the Court. Even the late Justice Ruth Bader Ginsburg called court packing a "bad idea." And Justice Stephen Breyer, who was nominated by Bill Clinton, warned against it earlier this month: "If the public sees judges as politicians in robes, its confidence in the courts—and in the rule of law itself—can only diminish."
What happens now? The Democrats' court-packing bill probably won't see the light of day this time around. House Speaker Nancy Pelosi (D-CA) said she has "no intention" of bringing the bill to the floor. Senate Republicans have voiced strong opposition to the bill. And even some Senate Democrats aren't ready to support it.
The reality is that this court-packing scheme is yet another example of Biden and the Democrats going out of their way to appease the far-left flank. But this time, justice hangs in the balance.
→ Read more: Court packing legislation straight out of Maduro's playbook (The Hill)
→ Read more: Supreme Court packing via a Democratic bill will politicize the system even more (NBC News)