Weekly Newsletter
December 18, 2021
What We're Standing For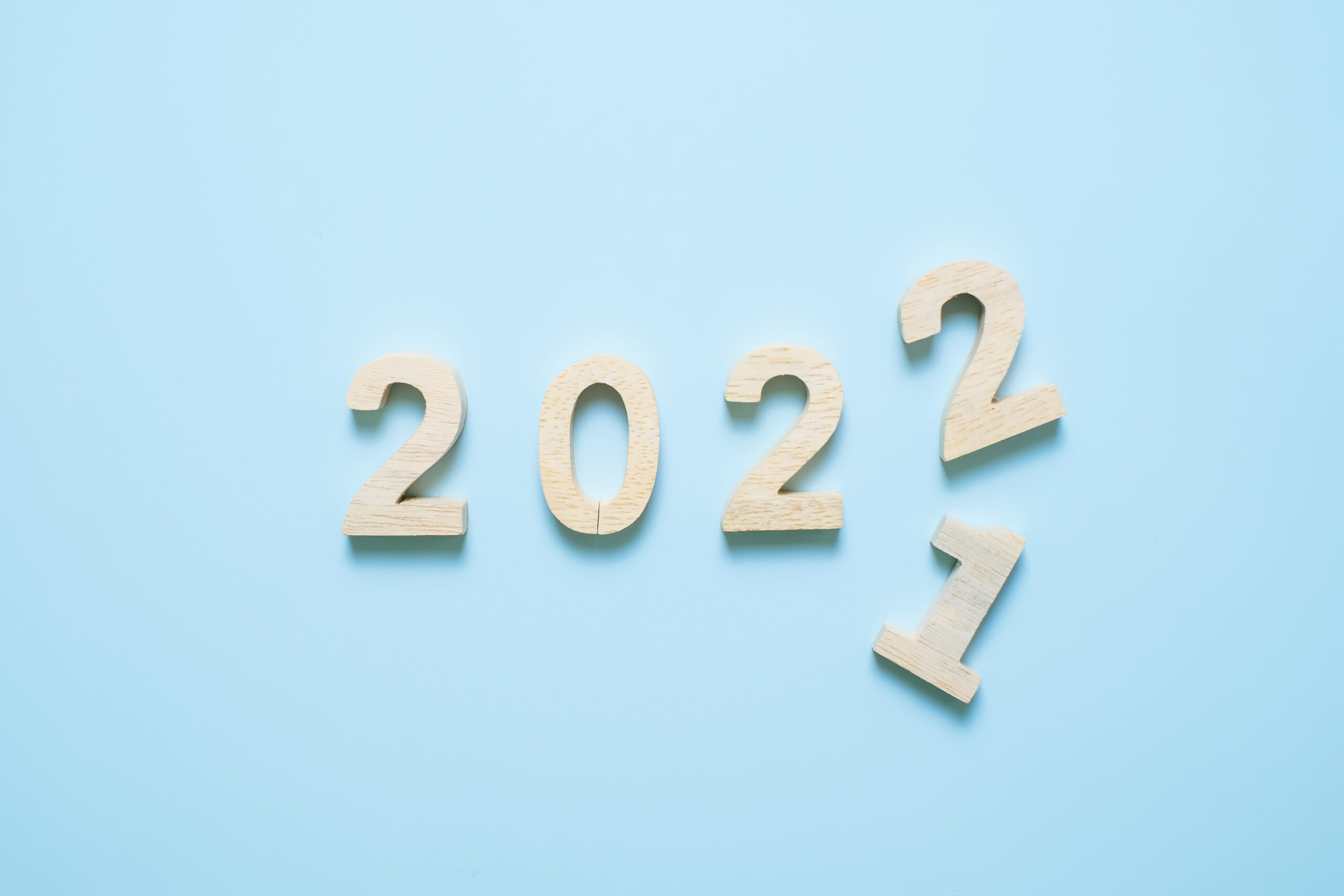 2021: A year in review
What caught our attention for 2021 in review? This one's been a mix of trials, triumphs, and lessons learned. America is a nation that strives for excellence, equality, freedom, and justice. If we're not honest about how we lived—or failed to live—up to these principles, we won't know how to move forward. What's worse, we'll repeat our mistakes.
So first, let's take a look at what went wrong.
The bad stuff:
2021 is the year liberals ignored reality—and undermined America. Democrats took control of Congress and the White House this January. The bad policies they've pushed since then have created major new problems—from a border crisis to an inflation nightmare to growing global threats.
Yet instead of finding a way to fix them, Democrats are denying, deflecting, and deepening our country's problems.
Immigration: Soon after taking office, Biden canceled Trump-era policies that secured our border and discouraged illegal immigration. As migrant crossings began to swell, Biden suggested the surges would stop in the summer months. Instead, they grew. The Biden administration's response? It's "complicated."
It's actually not. Democrats' open-border policies have resulted in more illegal immigrant arrests—nearly 2 million—at our southern border this year than any other year on record. But as recently as this month, Democrats have threatened to break Senate rules to jam more policies through Congress that will encourage people to break the law to come here. Thankfully, they're failing—so far.
Crime: Far-left leaders are empowering criminals and blaming others for the consequences. From Chicago to San Francisco to Philadelphia, liberal prosecutors are dropping charges (even on murder suspects), cutting sweetheart deals with criminals, and refusing to punish what they call "petty" crimes.
The result? Murder rates just hit record highs in 12 of America's largest cities—all Democrat-led. America's businesses are reporting drastic increases in retail theft. Carjackings are up. Yet liberals are downplaying and denying reality:
A week ago today, Philadelphia's top (liberal) prosecutor said, "We don't have a crisis of crime, we don't have a crisis of violence." Philly just hit its 529th homicide of the year—the highest yearly total since 1990.
Residential burglaries are up 78% in San Francisco. But San Fran's far-left district attorney is blaming police officers and poor crime reporting—rather than his dangerous, soft-on-crime policies—for the lawlessness.
Last week, Chicago's Democrat mayor blamed business owners for the flood of smash-and-grab robberies ravaging her city.
In June, Rep. Alexandria Ocasio-Cortez (D-NY) shrugged off Americans' concerns about crime as "hysteria."
How much more death and destruction will it take for liberals to start protecting Americans?
And worst of all: Democrats have already passed more than $3 trillion in spending this year, making inflation worse. Now they're desperately trying to spend $1.75 trillion—in the New Year, via the grossly misnamed Build Back Better Act.
Education: Liberals are pushing a divisive and destructive agenda on millions of America's children. They're teaching our students that race and gender are the only things that matter—and that kids should judge each other by the color of their skin. The rise of so-called "critical race theory" is one of the most dangerous trends of our time.
Americans know it: Opposition to race-based education was a top issue in the Virginia governor's race that Republican Glenn Youngkin won. Yet fighting critical race theory is needed in every state. This week, we learned that a public elementary school in Denver planned playground events that only students of a certain skin color could attend. And the wrong lessons are increasingly being taught in classrooms nationwide.
We know who's responsible. Teachers union bosses and Democrats are refusing to admit what's happening in schools, while claiming that parents who oppose dividing students by race are the real racists. They're also fighting parents who want to send their kids to alternative schools that teach the facts and don't fill kids' heads with lies.
The parade of horribles goes on. Beyond immigration, crime, inflation, and education, liberals are pushing the most socialist agenda in American history. We'll cover that reality more in the days ahead, but for now, we'll say this…

Nikki Haley said that 2020 was the year socialism went mainstream. It's now clear that 2021 was the year socialism took power.
The good stuff:
Nikki Haley recently wrote:
"There's no combination of elected or unelected experts, elites, and do-gooders who are smarter than the American people." – Nikki Haley
As this year proves, Nikki's right. Democrats may be restricting freedom and ignoring the consequences, but Americans are standing up for our country's future on multiple fronts.
First up, America's most important freedom: the right to life. It's crucial we protect it for Americans of every age—including infants in the womb. Even though Democrats in Washington are trying to fund abortions with taxpayer money and fill the coffers of groups like Planned Parenthood, Republican state lawmakers have led the charge in enacting more than 100 new pro-life laws this year.
Best of all: The Supreme Court is currently considering the most pivotal abortion case since the 1990's. Its decision could restore states' power to protect the most innocent among us—the unborn. Let's pray the justices get this right.
Next, America's schools: From Southlake, Texas, to Loudoun County, Virginia, parents are speaking out against education bureaucrats, liberal teachers, and Democrat politicians who tell them they shouldn't have a say in their kids' education. They're running for school board seats—and winning.

The perfect example is Amy Cawvey, a mother of three in Lansing, Kansas. She ran in opposition to critical race theory, which she knows has no place in the classroom or in her kids' heads. She won, and here's what she had to say:
"I was sitting there and listening to all the school-board meetings, and thought, I cannot do any worse than these people. I have common sense." — Amy Cawvey
It's not just parents. Republican state lawmakers have passed legislation that prevents anti-American, divisive ideologies from being taught in classrooms. And they're pushing back against unnecessary COVID-19 restrictions in schools.
Even better, 2021 has been a banner year for the school choice movement. Parents should have the loudest say in their kids' education, and they should have many school options to choose from that fit their students' talents and meet their needs. This year alone, states enacted at least 18 new school choice programs and expanded more than 21 existing ones.
Speaking of choice, Americans know they should be in charge of their own health decisions. That's why when Biden told business owners they had to force all their employees to vaccinate for COVID-19, job creators, schools, and GOP states immediately fought back and sued his administration.
Along with fighting Biden's government overreach, Republicans have gone above and beyond to help Americans find work. Almost every GOP governor canceled Biden's extra unemployment handouts that discouraged workers from finding jobs. And as of this month, red states are rapidly outpacing blue ones in the race to get Americans off the government dole and back to work.

What do all these issues and examples have in common? They're all about real, workable conservative solutions.
While the left is ignoring reality, the right is fighting for families, students, workers, and America itself.
That's what 2021 needed most. And that's what we need even more of in 2022.
→ Read more: Why can't we talk about the murder wave? (Washington Free Beacon)
→ Read more: For a roadmap on the way forward for conservatives heading into 2022 and beyond, read Stand for America's new policy book: American Strength: Conservative Solutions Worth Fighting For