American Culture
July 3, 2021
What We're Standing For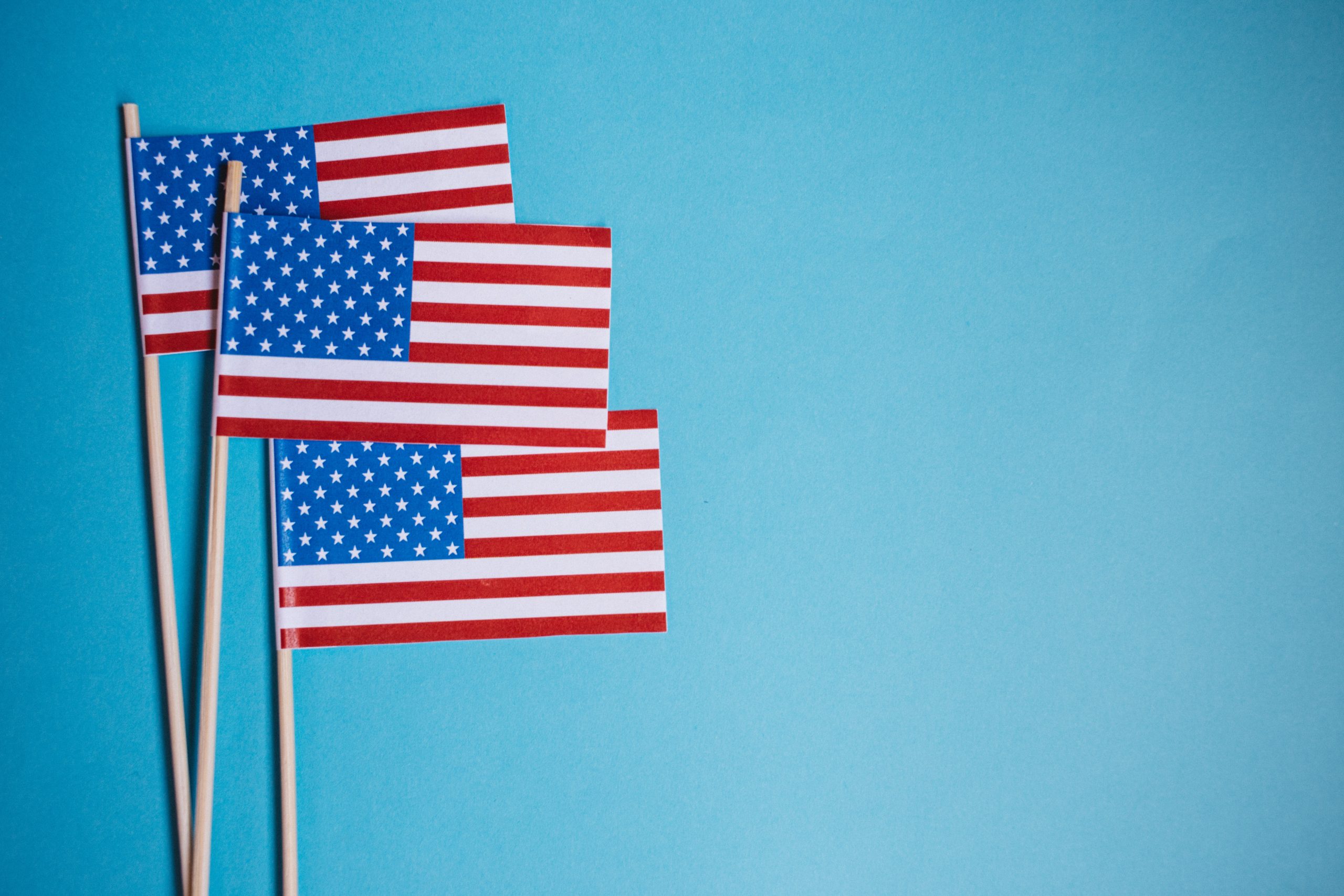 Good governors 
Quick summary: America's 50 states look drastically different depending on the policies of those in power. The American people watch these policies play out in real time and vote with their feet. Over the past decade, four million people have left states like California, New York, New Jersey, Michigan, and Illinois. Where are they going? States like Arizona, Florida, Ohio, Tennessee, and Texas. America's best governors are embracing policies that promote freedom, fairness, and choice. And the results speak for themselves.  
Cutting taxes: Blue states have imposed some of the country's highest taxes, and Democrats in New York and California are hiking them even higher. But Republican lawmakers know that individuals—not the government—should decide how they spend their hard-earned money. That's why GOP governors are cutting taxes. In Arizona, Gov. Doug Ducey (R-AZ) signed a 2.5% flat tax, cutting rates for all taxpayers. Gov. Kim Reynolds (R-IA) reduced the state income tax rate by more than 2%. And last year, Gov. Chris Sununu (R-NH) preserved New Hampshire's status as a zero income tax state by vetoing Democrats' income tax bill.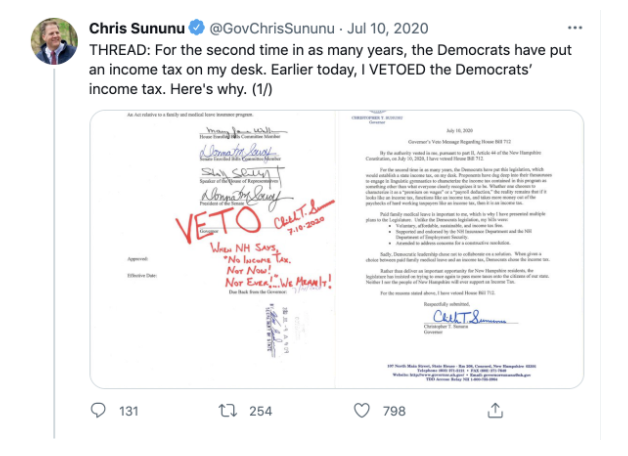 Education reform: Liberal education officials are trying to limit students' learning options and introduce divisive lesson plans. GOP governors are fighting back. This year alone, lawmakers in 30 states have introduced nearly 50 bills to give families more education freedom. In Indiana, Gov. Eric Holcomb (R-IN) signed a bill expanding school choice options, making 80% of Indiana families eligible for the program. And at least 20 states have banned or are trying to ban critical race theory, the dangerous idea that tells children they are either prejudiced or disadvantaged based on their skin color.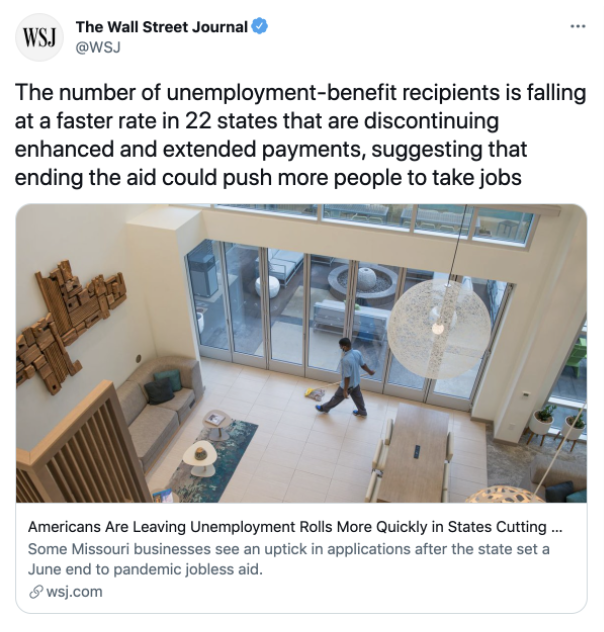 Helping workers get back to work: As Biden doles out extra unemployment benefits, not enough Americans are going back to work. That's why 25 GOP governors ended the handouts. To no one's surprise (except the liberals'), workers are leaving unemployment behind faster in states that stopped the benefits than in states that didn't. In Missouri, where Gov. Mike Parson (R-MO) was one of the first to end the handouts, the unemployment rate has dropped to 4.2%—below the national average of 5.9%. 
Ending unnecessary COVID-19 restrictions: Republican governors stood up to the pandemic mob, freeing families, students, and businesses from crippling coronavirus mandates. Gov. Kim Reynolds (R-IA) was fighting as early as July 2020 to get kids back in school. Gov. Henry McMaster (R-SC) forced schools to open for in-person learning five days a week. And Gov. Spencer Cox (R-UT) signed a bill banning school mask mandates for kids.
Securing our elections: GOP governors are implementing commonsense measures to secure our elections and prevent fraud, like requiring voter ID in Georgia and expanding voter ID requirements in Montana and Wyoming. These governors are braving all kinds of abuse in the process. Democrats accuse them of being racist, while liberal activists and woke corporations threaten to boycott their states.
Protecting life: As Joe Biden dismantles Donald Trump's historic pro-life policies, Republican governors are standing up for life. This year alone, more than 500 pro-life measures have been introduced in 44 states. In May, Gov. Greg Abbott (R-TX) signed a bill banning almost all abortions after six to eight weeks—the time it usually takes for doctors to detect a baby's heartbeat.
Defending women's rights: Liberals are up in arms, but that's not stopping GOP governors from defending women's rights in sports. A number of states—Florida, Montana, Alabama, and West Virginia, for example—have banned biological males playing on female sports teams because it just isn't fair.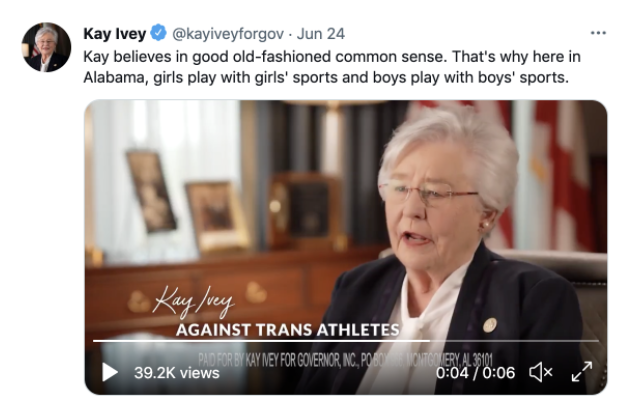 Our take: Americans are smart. They can tell which policies lift up their families and which ones hold them back. They gravitate to states where their businesses can thrive, their kids can attend great schools, and their families can live free from intrusive government mandates. This Independence Day, three cheers for governors focused on more freedom and opportunity for all.
→ Read more: Ivey, 19 other GOP governors oppose Supreme Court expansion (Associated Press)
→ Read more: GOP governors send police to border states with barbs at Biden administration (U.S. News)
what we're standing for
America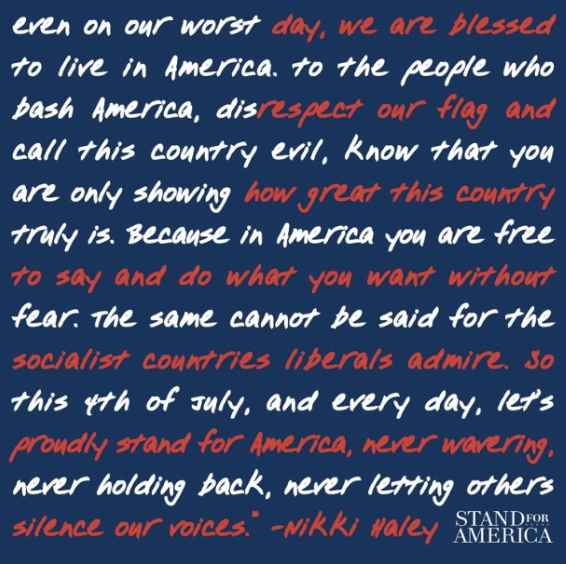 Quick summary: As we celebrate America's Independence Day, we can't ignore the increasing attacks on our nation's character. Proponents of these attacks are trying to rewrite our nation's history and implement policies that reject America's founding principles of liberty, justice, and equality under the law.
What's happening? Far-left activists claim America is systemically racist and evil. Educators are teaching students that they are defined by their race and gender. Liberal mayors are nixing the Pledge of Allegiance from public meetings. Athletes are turning their backs on the American flag during the national anthem. Biden's UN ambassador even said white supremacy is woven into our founding documents.
How are conservatives responding? They are fighting back. From Congress to the local level, Americans are showing their American pride by taking action. Thirty-nine GOP senators have called on the Biden administration to stop pushing flawed theories like the "1619 Project" in schools. Parents are running for school board seats to fight divisive, anti-American curricula at the local level. And courts are striking down Biden's race-based programs.
On Thursday, Nikki Haley proudly defended America from attacks from Congresswoman Ilhan Omar (D-MN) and athlete Gwen Berry.
​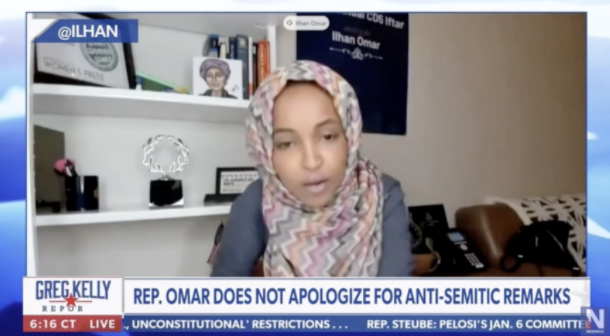 Our take: America isn't perfect. No country is. But America's story is 245 years of striving toward the noble goal established in America's Constitution: "To form a more perfect Union, establish Justice, insure domestic Tranquility, provide for the common defence, promote the general Welfare, and secure the Blessings of Liberty." 
The liberals who scorn America only prove how great this country really is. In America, you're free to say what you want without fear of punishment. The same can't be said for Cuba, Venezuela, China, and so many other countries. This freedom is the reason so many people are desperate to become Americans. Because the American Revolution gave birth to a truly revolutionary idea—that every person has the God-given right to choose their own path and write their own destiny.
The radicals and haters can never take that away from us.
God bless America.