Communist China
May 1, 2021
What We're Standing Against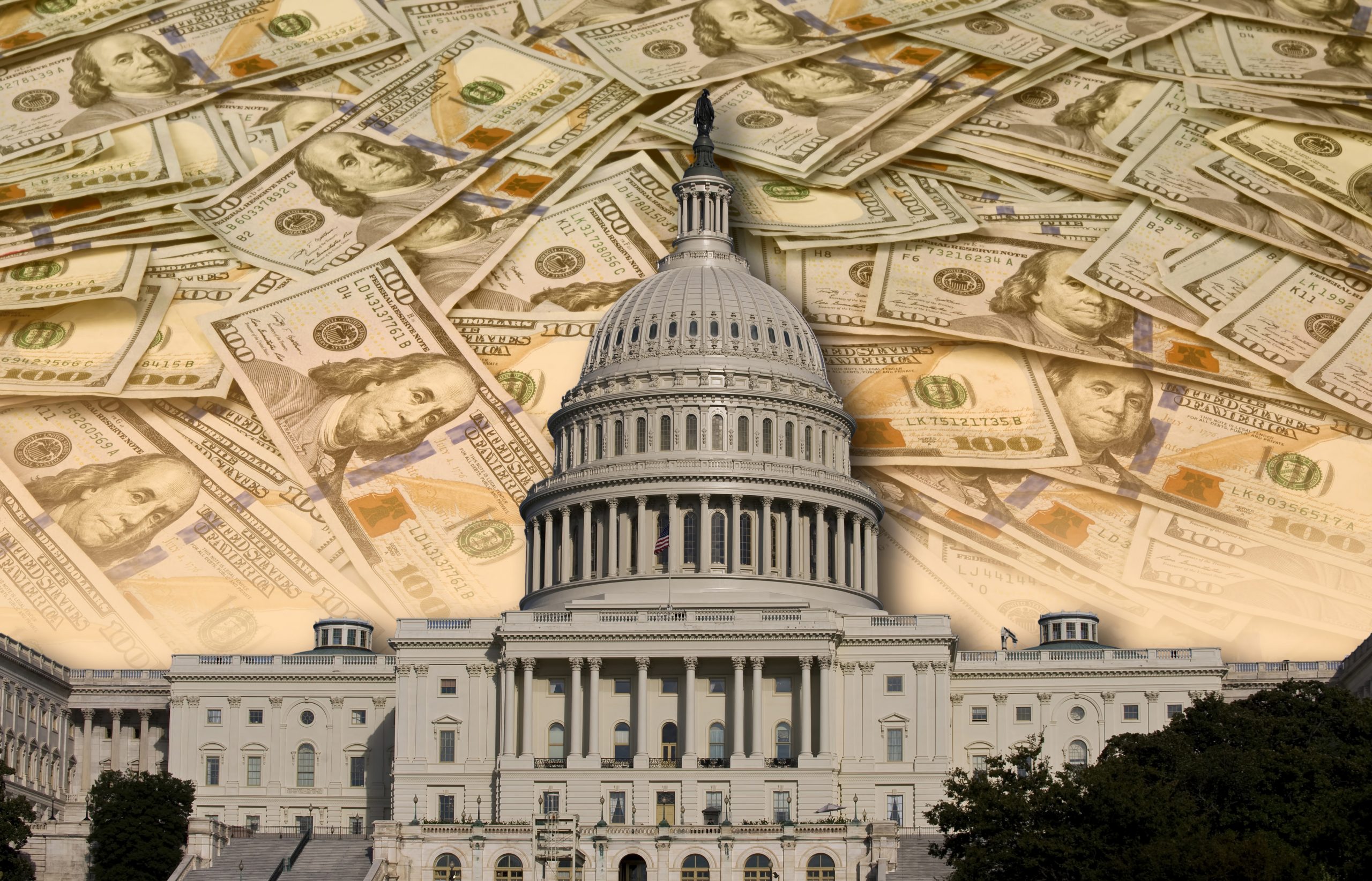 Biden's bad 100-day record
Quick summary: During his first message to Congress on Wednesday, President Joe Biden reaffirmed what we already know: He spent his first 100 days in office pushing America far to the left. Biden's bad 100-day record is impacting us both at home and abroad.
​

Biden's opening act has consisted of spending, taxing, and more spending. What's his endgame? To remake America so that politicians and bureaucrats can dictate how every American lives and works. 
But it's not just at home. While Biden is growing the government here, he's caving to tyrants abroad and letting other countries take advantage of us.
Let's break it down.
On the home front: It's taken Biden less than four months to propose nearly $6 trillion worth of spending, along with two major tax increases. What do we get if he gets his way? More liberal government, less individual freedom, and a deepened debt crisis.
Spending: Biden's first legislative "victory" was a $1.9 trillion "stimulus" package, less than 10% of which went toward pandemic relief. Then he wasted no time in rolling out a $2.25 trillion "infrastructure" bill, less than 6% of which would go toward actual infrastructure projects like roads and bridges. And now he wants to spend another $1.8 trillion on social welfare. These three bills have one thing in common: They send more money to liberal pet projects than they do to fix the problems Biden claims they've been written to address.
Permanent welfare state: In the "stimulus" package Biden signed in March, the Democrats snuck in a child "tax credit" program that promises monthly welfare checks for parents (up to $300 per child), regardless of whether they're working or trying to find work. Now, Biden is trying to extend these checks through 2025 with the "American Families Plan" he unveiled this week. Ultimately, the Democrats aim to make this free welfare program permanent.
Taxes: Biden can't spend this much without taking more from taxpayers. His first tax proposal would raise the corporate tax rate from 21% to 28%—higher than in Communist China. And his second would nearly double the capital-gains tax rate. Though Biden suggests these hikes will only affect the rich, they'll actually hurt American workers at every level and damage our economy overall—by wiping out jobs, lowering wages, hitting middle class investors, hurting innovation and small business, and harming America's economic growth.
Shoring up liberal control: As Biden and the Democrat-controlled Congress push their big government policies, they're taking steps to ensure they never lose power. House Democrats just passed a Biden-endorsed bill to make Washington, D.C., a state, which would give the Democratic Party two more seats in the Senate. The House also passed the Biden-endorsed H.R. 1 that would help secure liberal victories at the ballot box. Last but not least, Biden and the Democrats want to turn the Supreme Court into a political tool by packing it with liberal justices.
Immigration: Biden reversed Donald Trump's border policies and proposed his own, causing a border crisis. Over 170,000 illegal aliens crossed in March—the highest monthly total in 15 years. Officials expect the number of border crossings this year to surpass any number we've seen in the past two decades. Cartels are exploiting the crisis to traffic more drugs and humans across the border. And border facilities don't have enough resources to handle the record surge of unaccompanied minors—including those who test positive for COVID-19.
On the world stage: Biden is making America weaker, making our adversaries like Russia and China stronger, and hurting our values and interests time and again.
Russia: Russia resumed construction of the Nord Stream 2 energy pipeline. If completed, it will harm our democratic ally Ukraine and cause our European allies to purchase natural gas from Russia instead of America. Biden says he opposes the pipeline, but he has yet to impose new sanctions on companies involved in the project, even though he's facing bipartisan pressure to do so.
Communist China: As we warned last week, Biden is prioritizing his climate change "partnership" with China over condemning the regime for its countless abuses. Beyond that, Biden has failed to get to the bottom of China's cover-ups regarding COVID-19's origins. And so far, he has ignored calls to boycott the 2022 Beijing Olympics.
Middle East: Biden is considering lifting sanctions on Iran—a tyrannical, terrorist regime—in order to reenter the dangerous nuclear deal Trump rightly pulled us out of in 2018.
Collaborating with corrupt U.N. bodies: Biden renewed U.S. funding for the UNRWA, a rotten-to-the-core organization that inflates the number of refugees it supports while teaching people to hate our ally, Israel. And he rejoined the U.N. Human Rights Council—which counts human rights abusers like China, Russia, Venezuela, and Cuba as members.
What else do you need to know? Biden is using his presidential podium to force the divisive idea that America is systemically racist on everyone else. He proclaimed to the nation on Wednesday that systemic racism "plagues America." He's trying to send taxpayer dollars to education programs that teach students to focus on race and reject America's founding. And two weeks ago, his U.N. ambassador condemned the U.S. as racist.
How are Republicans responding? After Biden addressed Congress on Wednesday, Senator Tim Scott (R-SC) delivered an honest, hopeful response every American should hear: Even though Biden "promised to unite a nation," he and the Democrats have sacrificed common sense and common ground for policies that are "pulling us further and further apart." Their excessive spending and taxing will only make the American dream harder to reach and grant the government more control over our daily lives.
But as Senator Scott reminds us, America's story doesn't have to end with the Democrats' power grab. We'll let him have the last word:
"Our best future will not come from Washington schemes or socialist dreams. It will come from you, the American people. Black, Hispanic, white, and Asian. Republican and Democrat. Brave police officers and black neighborhoods. We are not adversaries. We are family. We are all in this together. And we get to live in the greatest country on Earth." – Senator Tim Scott

→ Read more: Does Biden really mean business when it comes to foreign policy? (The Hill)

→ Watch more: Sen. Tim Scott's full Republican response (YouTube)
 ​