American Culture
September 18, 2021
What We're Standing Against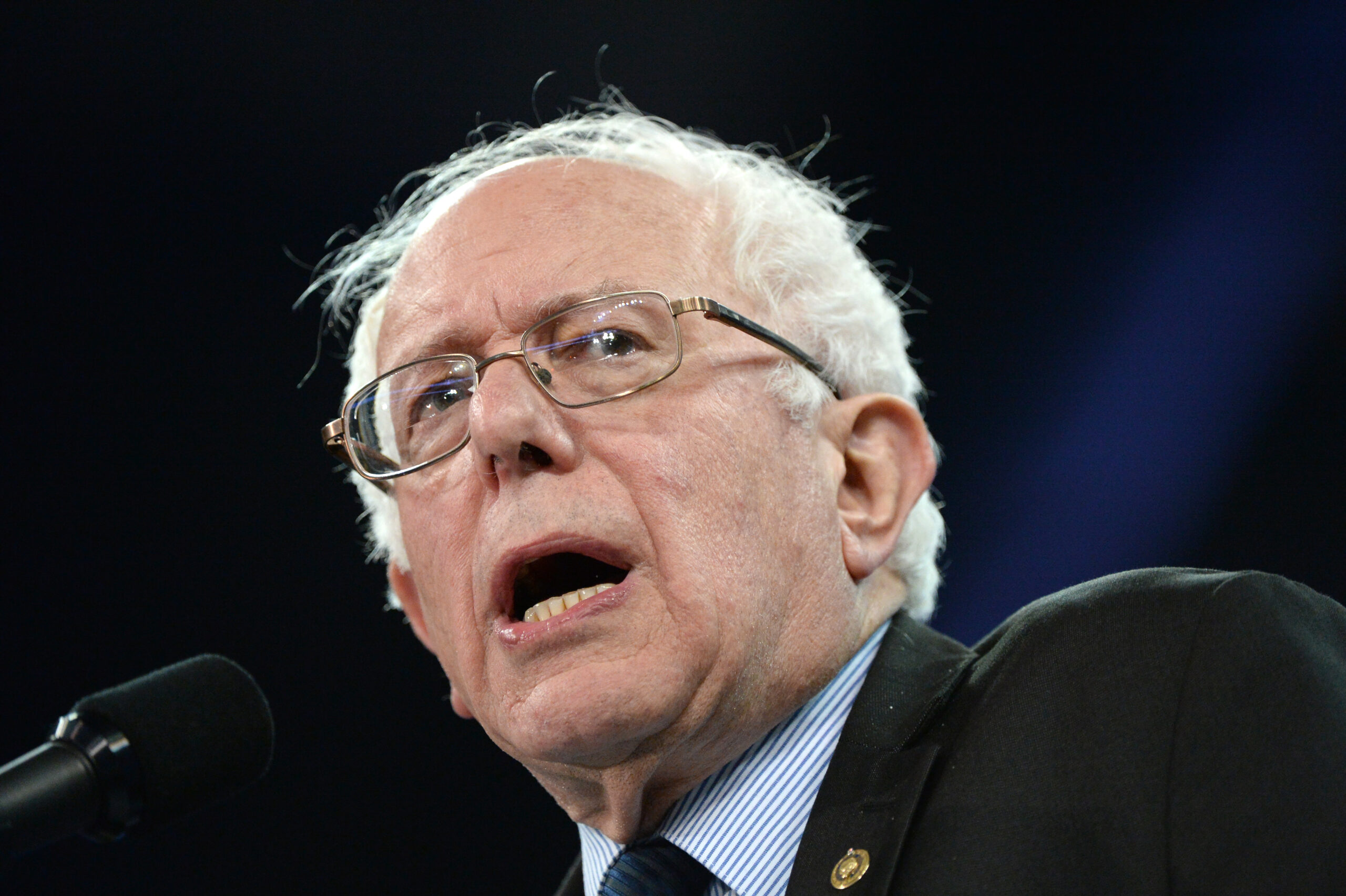 Broken liberal ideas
Quick summary: We've already talked about how the Democrats' $3.5 trillion spending bill is a grab bag of socialist policies. But it's worse than that. Broken liberal ideas and their big-government agenda isn't just expensive; it's counterintuitive to the goals Democrats claim it will accomplish. What's at the root of the liberals' bad policies? Their flawed belief that more money fixes every problem.
Over the coming weeks, we'll unpack how the Democrats' spending priorities would stifle opportunities and make America worse. This week, we want to hone in on one crucial topic: higher education.
What's happening? Democrats want to include free community college for every American in their $3.5 trillion spending package. Why? They claim college is essential to building a successful, meaningful life. Take it from the father of the $3.5 trillion socialist mess, Sen. Bernie Sanders (I-VT), who says, "Good jobs require a good education. That is why we are going to make public colleges and universities tuition free, and cancel all student debt." Sen. Elizabeth Warren (D-MA) makes a similar claim: "College is a basic need that should be available for free to everyone who wants to go."
What's the problem? While college is the right path for some, it isn't a basic need, and Democrats' bad habit of treating it as such is hurting workers, families, and businesses. They're steering too many students down misguided education paths that don't prepare them to succeed in America's workforce.
Democrats wrongly assume that spending more taxpayer money on the same higher education systems will result in more students coming out with jobs on the other side. But evidence abounds that these systems already don't serve students well enough. Close to half of students who enter two-year associate programs don't complete their degree. In one New York City community college system, 10 years after students start college, only 17% earn an associate degree, and only 21% earn a bachelor's.
Even some people who graduate from college aren't armed with the skills needed to advance their careers. One study found that college graduates who fill middle-skill positions often have worse work ethics, cost more to hire, and quit (or are fired) more readily than high-school graduates filling the same positions.
How did we get here? There's not one surefire answer to this question. But the fact that more businesses require new hires to have college degrees—even if positions don't require the skills that come with a degree—is a good place to start. Take executive assistant and secretary positions, for example: 65% of job postings in this field now require bachelor's degrees, even though only 19% of those who currently hold these positions have degrees. In one survey, 61% of employers said they've rejected applicants who had the experience for the job—simply because they lacked a degree.
What's the solution? Schools and businesses can team up to make sure students have the resources they need to build promising futures. If businesses communicate their needs with schools, educators are better equipped to build diverse education pathways—like apprenticeships, non-degree programs, and training partnerships with local business leaders. Then, they can connect students with options that best meet students' individual needs. The result? Students will be better prepared to find good-paying jobs that apply their skills and interests.
Some states are targeting funding toward institutions that prove they're setting students up to earn good salaries after they graduate. This approach encourages schools to hire competent faculty, invest in high-quality training equipment, and incorporate the best learning methods. Take Texas State Technical College as an example of this approach's success. Since implementing an earnings-based funding system, graduates' salaries have jumped 117%. The college ended 13 programs that weren't adequately serving students. And the faculty has built strong relationships with local companies.
Lawmakers and educators don't have to wait until higher education to help students realize their potential. Colorado lawmakers passed a bill that allows high school students to participate in skills-based training programs and apprenticeships that interest them. This in turn encourages local businesses to train and invest in students. It's a win-win.
What are Republicans doing? Fighting to give Americans more opportunities. In 2017, former President Donald Trump launched an initiative to create industry-led apprenticeships that match classroom education with hands-on job training. But in February, President Joe Biden rescinded the program. Also in February, Rep. French Hill (R-AR) introduced a proposal to fix the government's outdated apprenticeship law and expand it so more companies can participate, but Democrats shot it down.
Our take: Colleges serve an important purpose in America. Butthrowing more taxpayer money at higher education systems—and telling Americans they need those systems to live a full life—is the wrong answer to our country's learning problem. Right now, there is a disconnect between what schools teach and what students actually need to achieve their dreams in the real world. Until educators and workforce leaders get on the same page, this problem isn't going anywhere.
→ Read more: Analysis: Beyond the push for free community college, now is the time to reimagine the institution to help power a more inclusive economy (The 74)
→ Read more: Busting the college-industrial complex (National Affairs)
An accountable government
Quick summary: You already know big-government spending is bad because taxpayers have to foot the bill. But that's not the only problem. Even if D.C. bureaucrats allocate money for specific needs, how can they be sure the money ends up in the right place, with the right people, and that it's being used to accomplish what it was allocated for? Too often, they can't.
What's happening? In March, Democrats passed President Joe Biden's $1.9 trillion stimulus package without any Republican votes. Back in February, we warned about the wasteful blue-state bailouts, welfare handouts, and liberal pet projects Democrats crammed into the bill. Half a year later, it's already clear: Many officials who have received stimulus funds aren't using the money wisely, and others have more than they know what to do with. Some haven't even received the funds yet.
Let's break it down:
So far, cities have only received half of the tens of billions of dollars the Democrats promised them. To get a glimpse of what localities are doing with it, let's look at an analysis of 20 large cities. As of July, eight of these cities hadn't used any of the funds, and the other 12 had only spent 18% of it.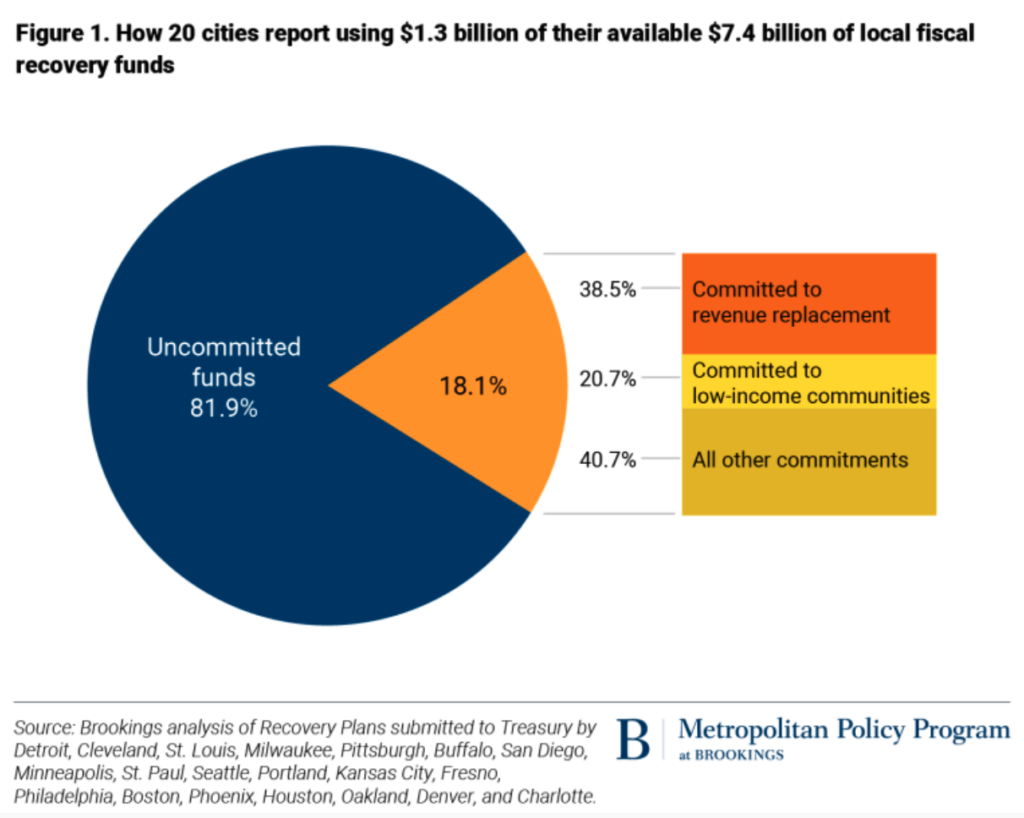 Democrats allocated nearly $129 billion to K-12 schools—which educators are supposed to use to reopen schools and help kids make up the ground they lost after months of remote learning during the pandemic. What are they actually doing with it? One school system in Virginia is using the extra cash to send kids on a summer field trip to Florida. The superintendent even admitted, "We really don't need any help reopening." Districts in California, Texas, Tennessee, and Colorado are handing out teacher bonuses instead of using funds to support students.
We've talked about how the Biden administration foolishly extended anti-recovery unemployment handouts that discouraged people from getting jobs. What you may not know is that an estimated 50% (more than $400 billion) of the jobless funding has been stolen by criminals posing as unemployed since the aid started going out in mid-2020.
Between Biden's stimulus bill and the COVID relief passed last year, the government set aside $46.5 billion to help renters make rent payments. As of July, only 11% of these billions had actually made it into the hands of tenants and landlords.
Our take: The government's misuse of taxpayer money is no new phenomenon. Unfortunately, the coronavirus pandemic gave Congress an excuse to abuse federal resources on an extraordinarily massive scale. And now, they want to spend $3.5 trillion to enact the biggest expansion of government our country's seen in a generation. We can't even begin to imagine how much waste $3.5 trillion worth of federal handouts would generate.
→ Read more: Billions from Biden aid plan left untapped by cash-flush states (Bloomberg)

→ Read more: Half of the pandemic's unemployment money may have been stolen (AXIOS)